Gibson, Sanchez set to open 3-game series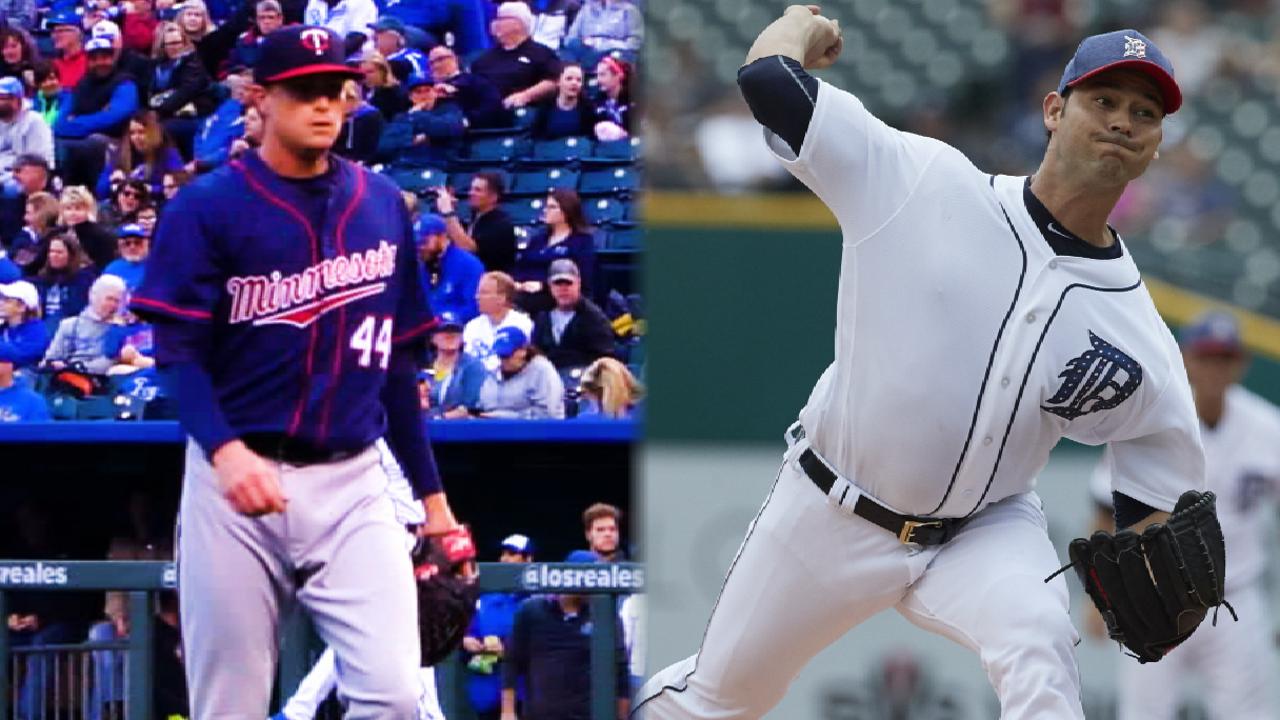 The last time Kyle Gibson faced the Tigers, he took a three-hit shutout bid into the eighth inning before giving up three runs. It was the only victory the Twins picked up during their three-game series last month at Target Field. It's the way all three Tigers-Twins series have gone so far this season, with Detroit taking two of three.
Minnesota enters the series on a five-game winning streak and a half-game behind the Mariners and Rays for the second American League Wild Card spot. The Twins are also 3 1/2 games behind the Indians in the AL Central.
With 10 games left between the two clubs this season, including three this weekend, the Twins would like to reverse that trend. Another Gibson win in Friday's series opener at Comerica Park would get them off to a solid start.
The Tigers are 21-7 against the Twins since the start of last season, but two of those wins have come from Gibson, who tossed eight innings of one-run ball last September at Comerica Park.
The Tigers, meanwhile, are hoping for better fortunes at home from Anibal Sanchez, whose midsummer revival hit an obstacle with five homers and eight runs allowed over three-plus innings last Sunday at Baltimore. The Twins roughed up Sanchez in three relief appearances in April, but he picked up a win at Minnesota last month with 5 2/3 innings of three-run ball.
At home, Sanchez's rates of home runs allowed per swing (2.3 percent) and per batted ball (5.7 percent) are about half of what they are on the road. The righty's average distance allowed on fly balls and line drives is 294 feet at Comerica Park, compared with 301 in away games.
Things to know about this game
• Friday marks the start of the Tigers' annual Fiesta Tigres weekend, recognizing and honoring the contributions of Latino players and coaches to the game of baseball. Former Tigers great Placido Polanco will take part in a question-and-answer session at Comerica Park's Big Cat Court at 5:45 p.m. ET.
• Minnesota outfielder Eddie Rosario is 9-for-32 (.281) with two doubles, two home runs and six RBIs against the Tigers so far this season.
• Tigers left-hander Daniel Norris is on track to throw a simulated game Friday, possibly at Triple-A Toledo. He's working his way back from a groin strain that landed him on the 10-day disabled list last month.
Jason Beck has covered the Tigers for MLB.com since 2002. Read Beck's Blog, follow him on Twitter @beckjason and Facebook. This story was not subject to the approval of Major League Baseball or its clubs.