Harvey, Glasnow clash in series finale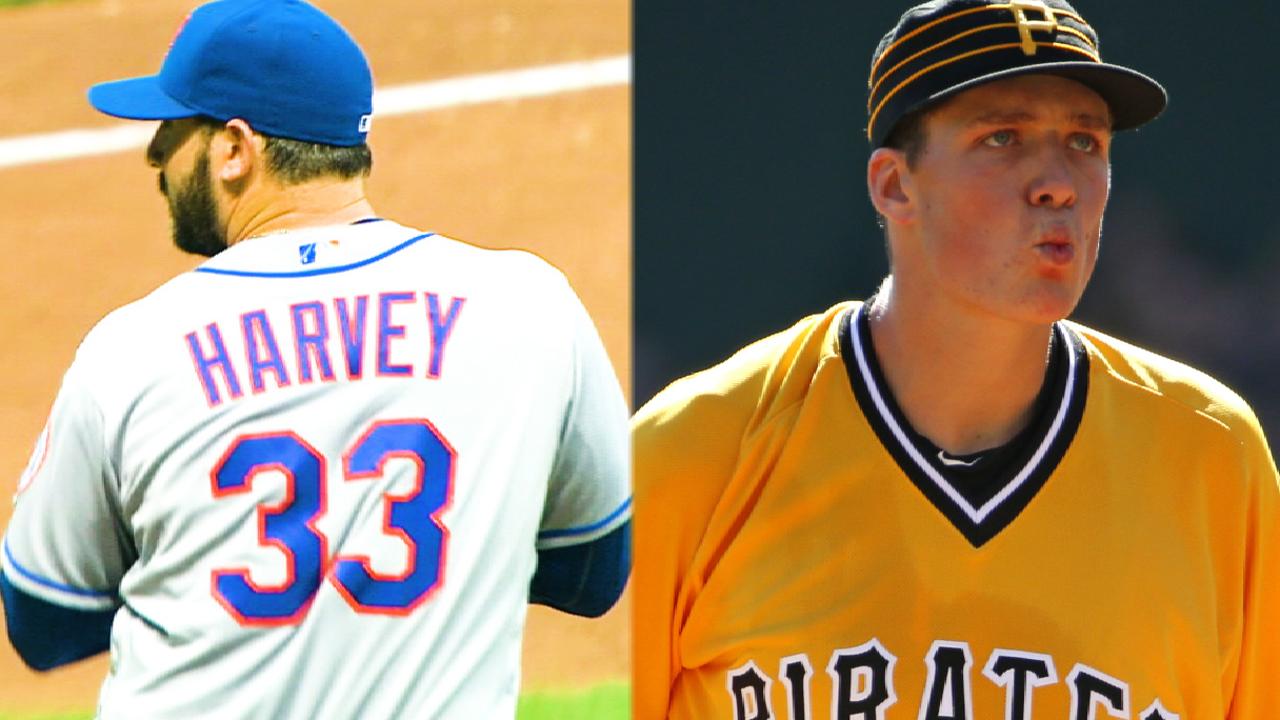 Pirates rookie Tyler Glasnow will be looking to build off his two best starts of the season as he faces off against Matt Harvey and the Mets on Sunday night at PNC Park.
Glasnow limited opponents to two earned runs in each start of his last two outings. The key for him will be commanding his offspeed pitches. After throwing his changeup and curveball for just 52.9 percent strikes through seven starts, he's thrown his off-speeds for strikes at a 60.3 percent rate in his last two starts.
"It's been up and down," Glasnow said of his command. "I think the last start was more fastball-heavy. The other pitches weren't there. But it's been getting a lot better through the long run. I've been feeling really good with it, and when it all comes together, it feels really good."
Harvey has not completed six innings in any of his last five starts, in part because he issued 21 walks in 25 innings. His 11.7 percent walk rate this season is more than double his career walk rate coming into the season (5.7 percent).
Things to know about this game
• Harvey has made three career starts against Pittsburgh, but only four current Pirates have faced him. Andrew McCutchen is the only one who has faced him more than three times, and he is 2-for-4 with a home run and walk.
• Jay Bruce has 24 career doubles against the Pirates, his highest total against any team. His 22 home runs against Pittsburgh trails only his 35 homers against the Brewers.
• Harvey's 85.9 mph average exit velocity ranks 23rd-best among 133 pitchers with at least 100 balls put in play, according to Statcast. Glasnow is just behind him at 29th, with an 86.0 mph average exit velocity.
Ben Weinrib is a reporter for MLB.com based in Cleveland. This story was not subject to the approval of Major League Baseball or its clubs.