Ray, Davies look to keep working kinks out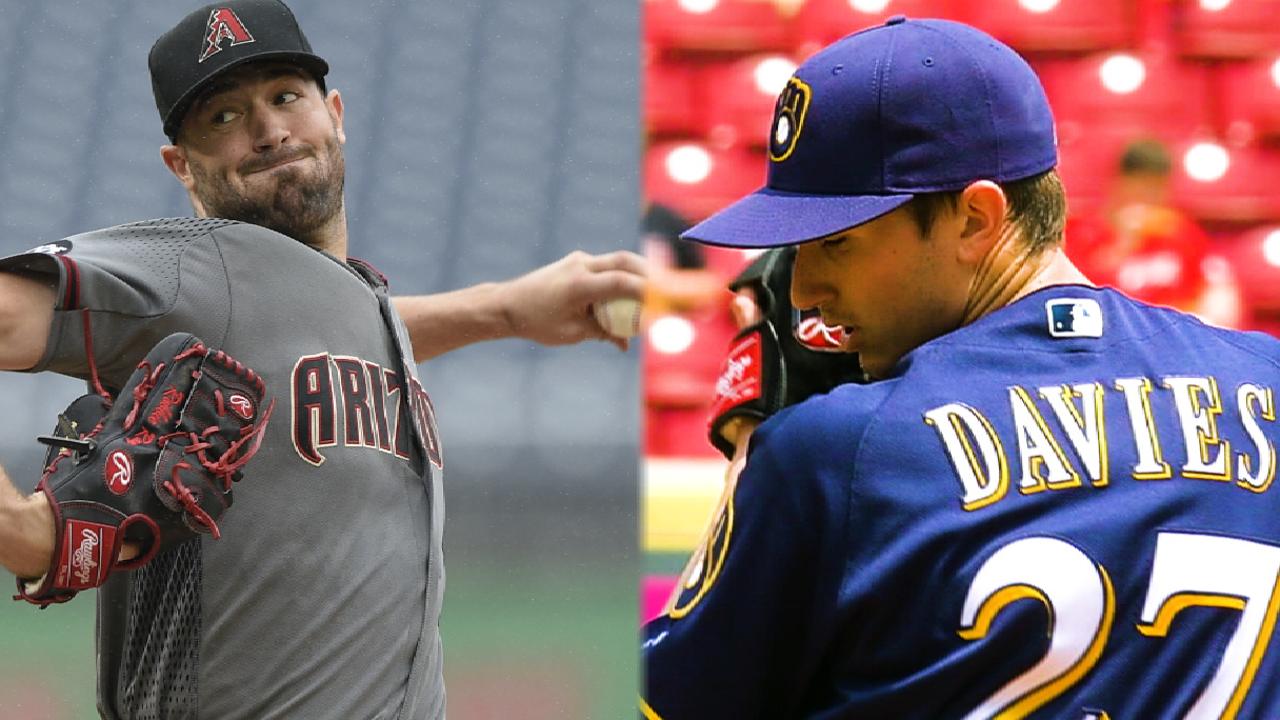 The D-backs and Brewers open a four-game series Thursday night at Miller Park, with Robbie Ray squaring off against Zach Davies. Both pitchers are coming off an improved start their last time out.
It seems a strange thing to celebrate after he went 11-7 with a 3.97 ERA as a rookie last season, but it meant something to Davies when he finally completed a sixth inning in his last start.
"There were a couple of times earlier in the year when I had the pitch count to do it, but it wasn't the right situation," he said of clearing the sixth at San Diego last Thursday. "I think the biggest thing was getting ahead of guys and being able to chase some early contact, instead of getting so deep into every count. That's what I want to get back to, the early contact and getting deeper into games."
Ray, meanwhile, snapped out of a two-start funk by allowing two hits over 7 2/3 scoreless innings against the Padres last weekend.
Three things to know about this game
• Ryan Braun should be back in the Brewers' lineup after what manager Craig Counsell characterized as a scheduled day off Wednesday. Braun is 0-for-8 in two games since returning from a 10-day stint on the disabled list for right arm and left leg injuries, including two critical outs with the tying runner in scoring position in Tuesday's 4-3 loss to Toronto.
• Ray is 2-1 with a 1.03 ERA in four starts on the road this year. He lost his only career start against the Brewers last year at Miller Park when he allowed five runs in 5 2/3 innings.
• Even on pitches out of the strike zone, opponents have batted .309 against Davies this season, the second-highest average against any pitcher with at least 40 at-bats ending on out-of-zone pitches. Last year, Davies held opponents to a .209 average when they chased.
Steve Gilbert has covered the D-backs for MLB.com since 2001. This story was not subject to the approval of Major League Baseball or its clubs.