Maeda needs to impress as LA seeks sweep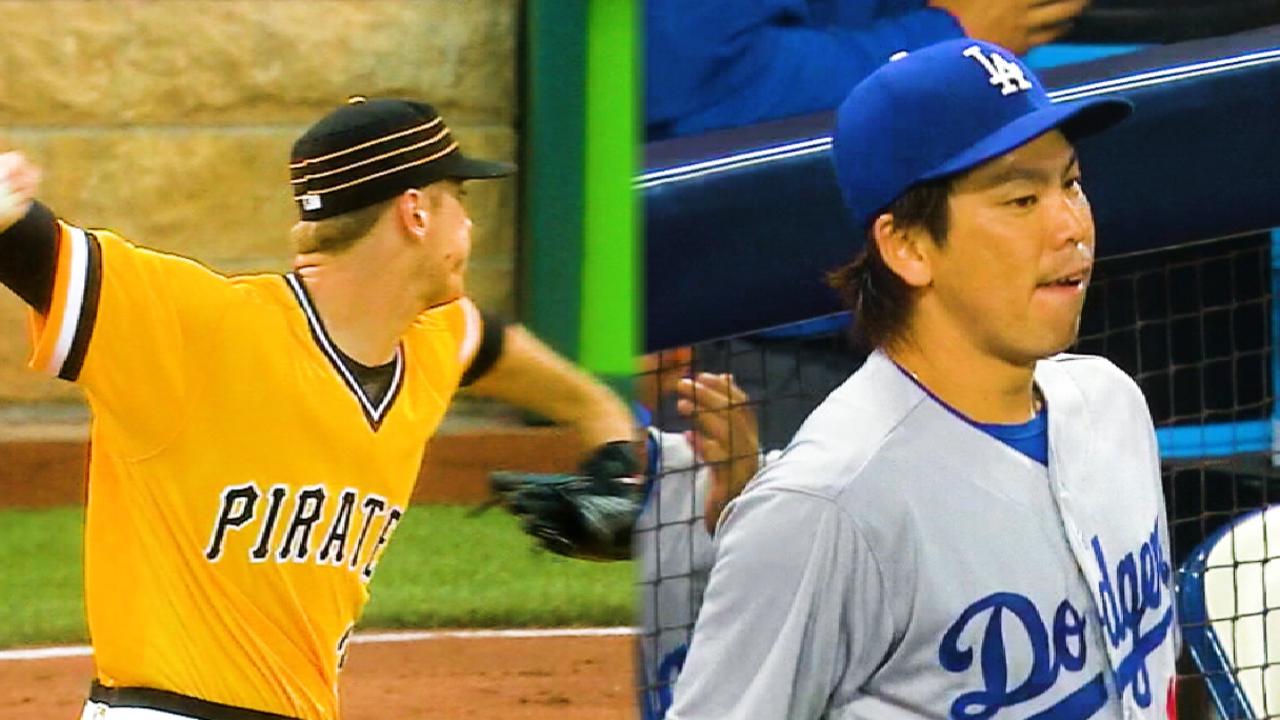 Wednesday's series finale at Dodger Stadium features a Dodgers pitcher battling to remain in the club's overcrowded rotation -- right-hander Kenta Maeda -- and a Pirates right-hander hoping weather permits him to last longer than three innings -- right-hander Chad Kuhl.
Maeda is coming off his two best starts of the season (12 innings, three earned runs, 16 strikeouts). The Dodgers are expected to activate left-hander Hyun-Jin Ryu to start Thursday, and the Dodgers hope Brandon McCarthy and Rich Hill soon follow. When that happens, the club will have to choose four pitchers between Maeda, Ryu, McCarthy, Hill, Alex Wood and Julio Urias.
Kuhl threw three scoreless innings Friday against the Brewers in Pittsburgh, but he did not return after a two-hour, 27-minute rain delay. He is 2-0 in as many starts against the Dodgers in his career.
Things to know about this game
• Wednesday will be the third of 35 consecutive games the Pirates will play outside of the National League Central.
• The Dodgers striking out 17 Pirates Monday should not come as any tremendous surprise. They entered Tuesday's game leading the Majors with 316 strikeouts. The Los Angeles staff also leads the Majors with a 3.25 ERA.
• When Pirates closer Tony Watson gave up a run for a blown save in Tuesday's 4-3 loss to the Dodgers, it was the first run he'd allowed in the month of May since May 25, 2013, a span of 44 2/3 innings.
Steve Dilbeck is a contributor to MLB.com based in Los Angeles. He covered the Pirates on Tuesday. This story was not subject to the approval of Major League Baseball or its clubs.