Sale, Estrada face off in series finale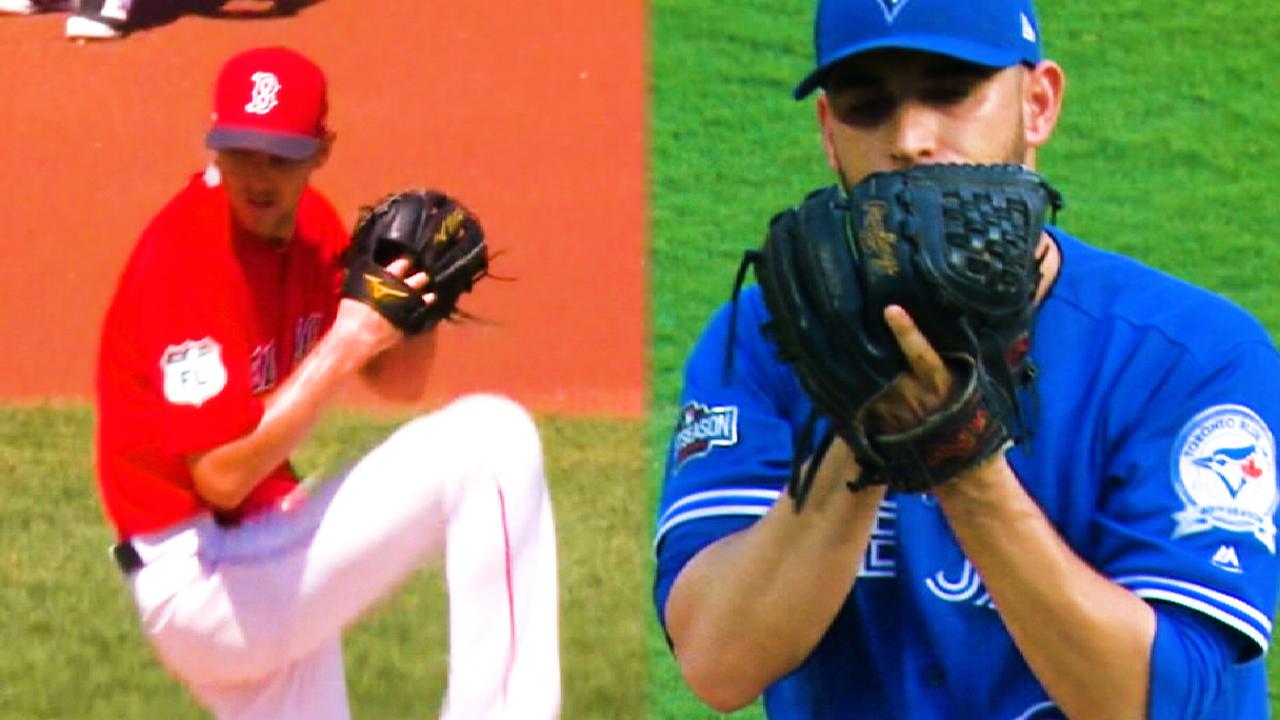 Toronto's climb from the American League East basement won't get any easier in Thursday afternoon's series finale as Boston sends ace Chris Sale to the mound to face Marco Estrada.
Sale is already exceeding his lofty expectations after the Red Sox dealt a package of highly-touted prospects to the White Sox for the left-hander in December. Through three starts, Sale owns a 1.25 ERA and has held opponents to a .149 batting average.
"He's got three power-type pitches for a lot of swing-and-miss," said Red Sox manager John Farrell. "And let's face it, [the] three starts he's made for us, he's not had any margin of error. He's worth the price of admission just to see him."
Estrada is coming off his strongest start of the season, a seven-inning shutout performance against the Orioles on Saturday. By mixing his fastball and changeup, Estrada created weak contact throughout the game while striking out eight.
In that outing, Estrada forced eight swinging strikes on 41 changeups and the seven balls put in play off that pitch maxed out at an exit velocity of just 78.8 mph according to Statcast data.
Things to know about this game
• Sale's strikeout totals are no secret, but he's been even more dominant than usual this season. Entering play on Wednesday, Sale led the Major Leagues with 29 strikeouts, just ahead of Cleveland's Danny Salazar and the Yankees' Luis Severino (both with 27).
• Few pitchers have tamed Mookie Betts in his young career, but Estrada has managed to do it so far. The 2016 runner-up for American League MVP is just 2-for-16 (.125) against Estrada in his career with a pair of walks and four strikeouts. Entering Wednesday, however, Betts led the league by a wide margin by going 128 plate appearances without a strikeout. That streak extended to 129 plate appearances before Betts struck out in the fourth inning.
• In his last outing, Sale generated 21 swinging strikes, a total he matched or exceeded in only three starts last year. In fact, after dipping to 12.2 percent last year, Sale's swinging-strike rate is back to exactly his 2015 level (16.1 percent) in '17 -- putting him sixth among pitchers with 200 pitches.
Keegan Matheson is a reporter for MLB.com based in Toronto. This story was not subject to the approval of Major League Baseball or its clubs.