Rothschild: Betances capable of closing role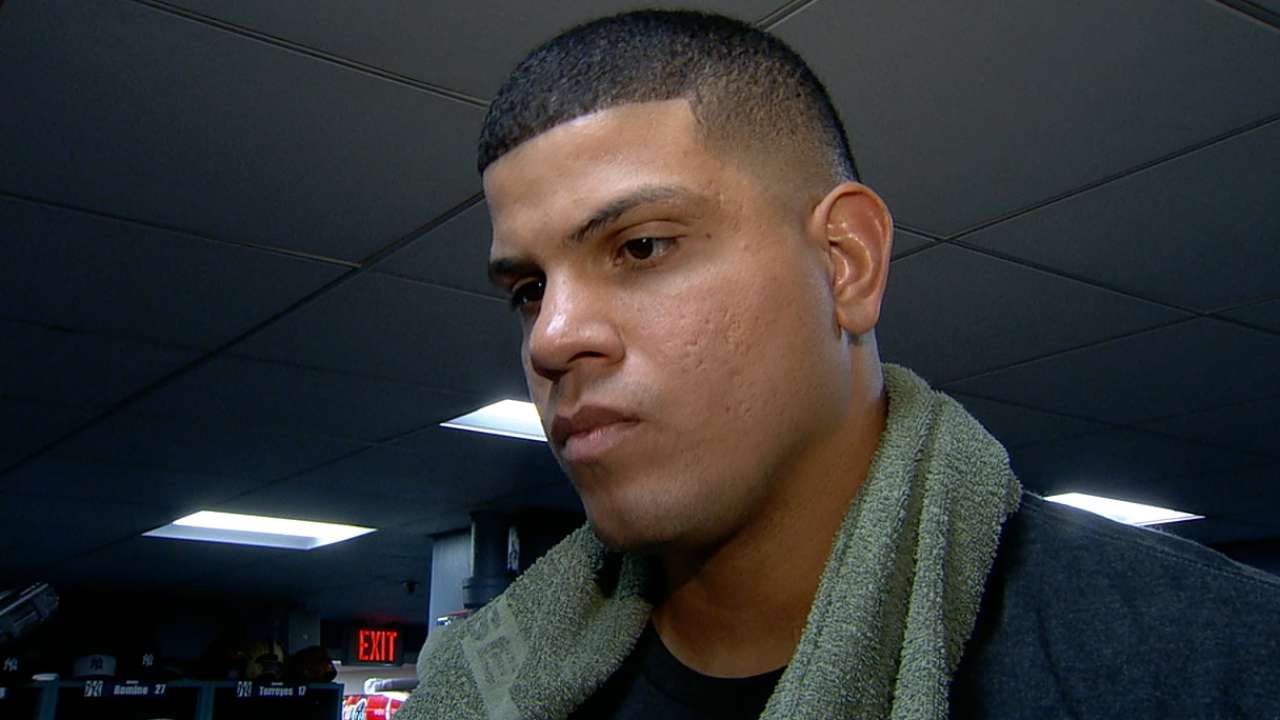 BOSTON -- Dellin Betances received a brief pep talk on Friday from Yankees pitching coach Larry Rothschild, who believes that the right-hander's recent issues are most likely related to his heavy workload and not a larger concern of handling the pressure that accompanies big league closers.
Betances has allowed nine runs over his last four innings (15.75 ERA) after blowing the save in Thursday's 7-5 loss to the Red Sox at Fenway Park, which dealt a damaging blow to the Yanks' postseason hopes. Though the Yanks tried to stay away from him, Betances was working for a third straight game.
"He's been through enough games," Rothschild said. "He's been through playoff games and pressure situations, no matter what they are. They may not be in the ninth inning, but he's been through enough of it. I'm sure there's adjusting to that role, but he's perfectly capable of doing it and he's pitched under pressure a lot."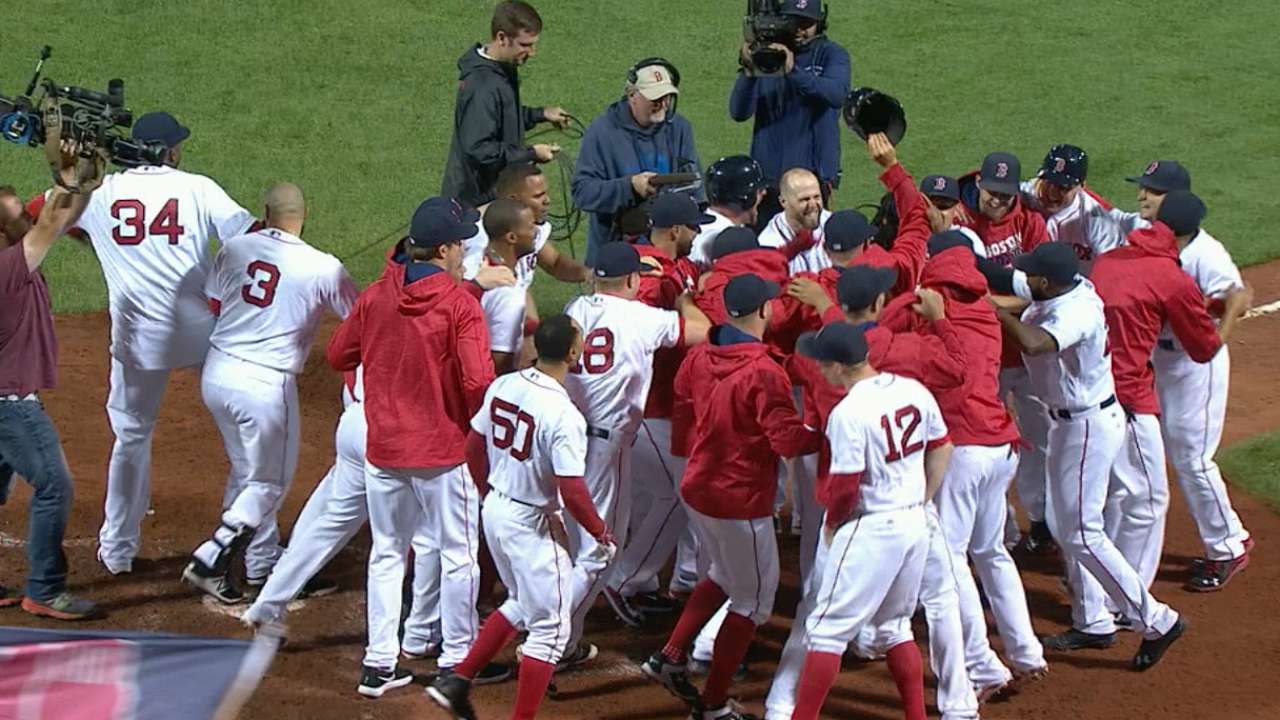 Betances took over as the Yanks' closer in July when the club moved Aroldis Chapman and Andrew Miller in deals. After a run of effective performance, Rothschild said that he has seen Betances' command take an erratic turn of late; in Thursday's appearance, 11 of Betances' 21 pitches missed the strike zone and he induced just one swinging strike.
"I know my stuff is there, it's just a matter of being consistent and making sure I get strike one," Betances said. "If I fall behind, obviously the advantage goes toward the hitter."
As he looks at what will likely be two consecutive days off, Betances has worked 70 innings in 69 appearances, which is tied for the American League lead. Hearty inning totals are nothing new after manager Joe Girardi called Betances' number for 90 times and 84 frames in the last two seasons, earning trust as one of the manager's favorite choices.
"I think he's done a pretty good job," Girardi said. "I think about all the adjustments that Dellin has made throughout his career. He's bounced from the seventh to eighth, back to the seventh, to the ninth, and I think he's done a really, really good job."
Betances has had no shortage of chances. Since the beginning of the 2014 season, Betances has thrown 3,908 pitches, well ahead of any other big league reliever. The D-backs' Randall Delgado is second with 3,622, followed by the Brewers' Carlos Torres (3,593) and the Orioles' Brad Brach (3,518).
All that work may come with a toll, but Betances said that the radar gun makes him believe that his issues are not health-related. He noted that Hanley Ramirez's game-winning homer came on a 99.3-mph fastball; Ramirez said after the game that Betances' stuff didn't seem as sharp as usual.
"The velo is there and everything is there," Betances said. "Falling behind, I think that's what hurts. I fell behind on David Ortiz, I walked [Dustin] Pedroia, I fell behind on Mookie Betts, I fell behind on Hanley Ramirez. That's it right there. You've got to make pitches and you've got to make pitches early."
Rothschild agrees, saying that he believes the strain has come more from the consecutive outings -- though the Yankees are at the point of their schedule where they consider that sort of work necessary. Betances had thrown 16 and 20 pitches in the last two games against the Dodgers before entering to relieve Blake Parker in the ninth inning on Thursday.
"It's something we try not to do," Girardi said. "If you notice, we try not to do it. But you're at a time of the year that we're willing to take that chance and bet on him."
Bryan Hoch has covered the Yankees for MLB.com since 2007. Follow him on Twitter @bryanhoch, on Facebook and read his MLBlog, Bombers Beat. This story was not subject to the approval of Major League Baseball or its clubs.