For Crew, threat as good as the stolen base
Speedy Milwaukee is head and shoulders atop Majors in steals
CHICAGO -- The Brewers have the most stolen bases in the Major Leagues, and it's not even close.
Entering a game Friday against the Cubs at Wrigley Field, the Brewers had 161 steals, and Keon Broxton stole a bag in the first inning. That's almost double the 84 they swiped last season, and it leads the second-ranked D-backs by 39. Jonathan Villar has contributed 54 of them, trailing only Reds center fielder Billy Hamilton (58) for the lead in the Majors, but he's not the only Brewers player applying pressure on the basepaths.
Fifteen Milwaukee speedsters have recorded at least one steal, led by four in double figures: Villar (54), Hernan Perez (30), Broxton (23) and Ryan Braun (15).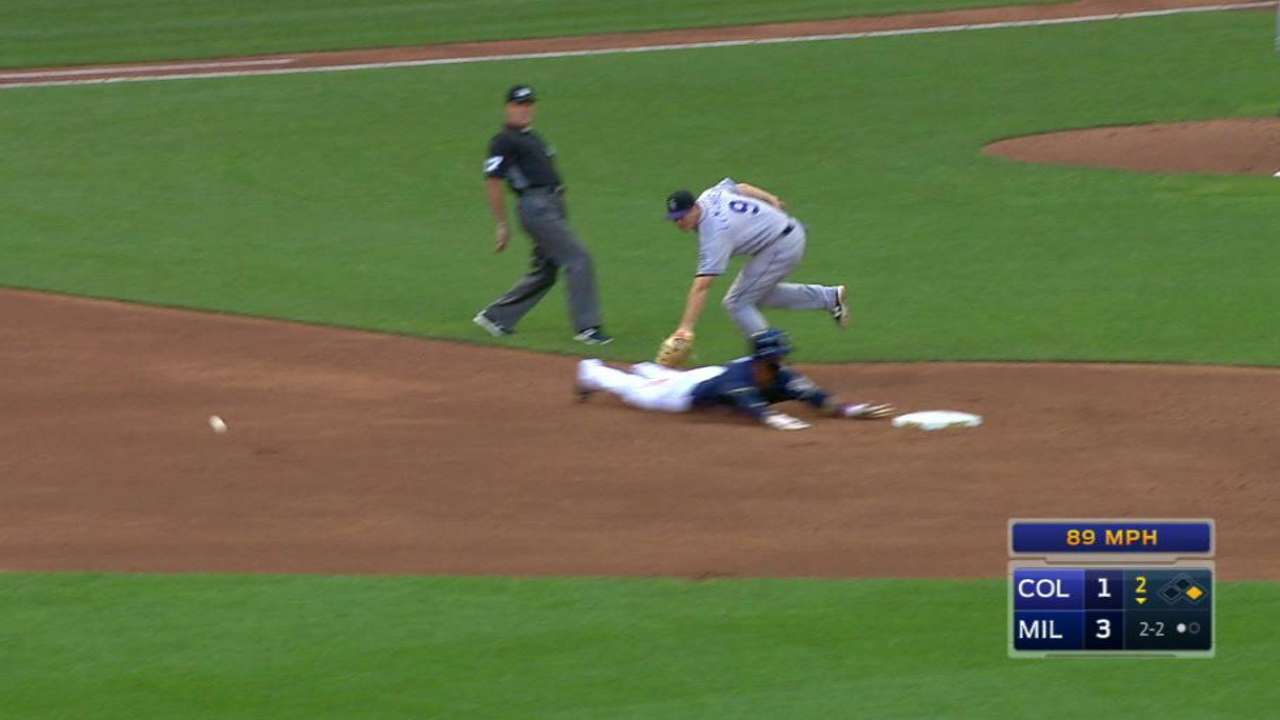 "It's just something that we felt, with our personnel, was something we could use to our advantage," Brewers manager Craig Counsell said. "That's all we're trying to do. It's more the threat that we're trying to use as an advantage sometimes. Obviously, capturing bases is helpful and puts guys in scoring position and puts pressure on pitchers, but the pressure on pitchers is also when [they're] normally 1.4 seconds [to the plate] and [they] try to go to 1.3 and change [their] delivery. It affects the quality of [their] execution, so that's also pressure."
Villar, who wasn't in the starting lineup Friday, has a chance to catch and pass Hamilton, who's currently out with an oblique strain and might not return this season.
"That's certainly not on my mind," Counsell said. "We use the threat of the stolen base to try to win baseball games. So, when they give us the opportunity, we take it. ... The number is not as important as the threat. We're trying to use it as a threat for everybody when they get on base."
If the Brewers' lead in stolen bases holds up, as expected, it will be the fifth time in franchise history they lead the Majors in that stat. They did it most recently in 2012 with 158.
• Counsell is happy with the job Tyler Thornburg is doing as closer. Counsell has used the right-hander for multi-inning appearances the past two times Thornburg has pitched, both on the current road trip, including a four-out save Thursday against the Cubs. Thornburg had converted five of his past six save opportunities entering Friday.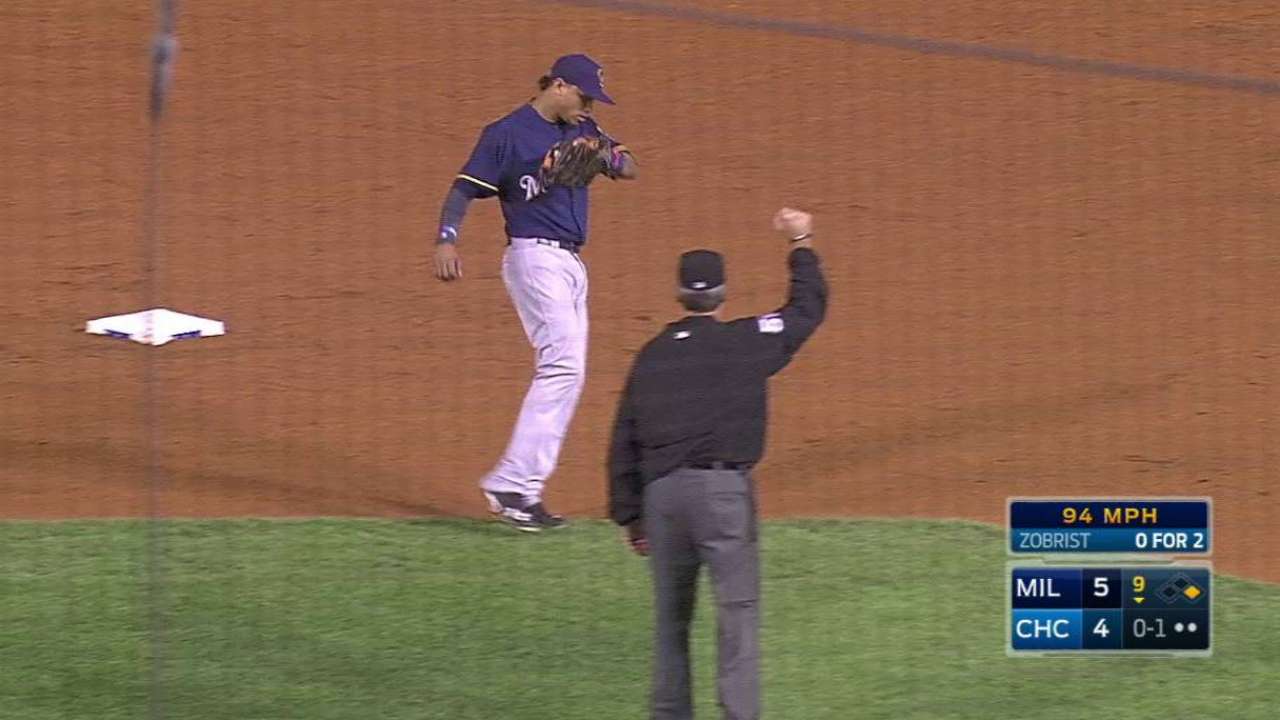 "He's having a tremendous season," Counsell said. "He doesn't have the big save number because he hasn't done it all season, but just put the rest of his numbers up against any really good reliever in baseball."
• Counsell said Villar's absence from the starting lineup is not related to an injury.
"Just a day off," Counsell said. "He didn't have his best week, but he's played a lot for us. He's been so consistent all year long, so I think he's been outstanding."
Brian Hedger is a contributor to MLB.com based in Chicago. This story was not subject to the approval of Major League Baseball or its clubs.