Cubs celebrate separately after late clinch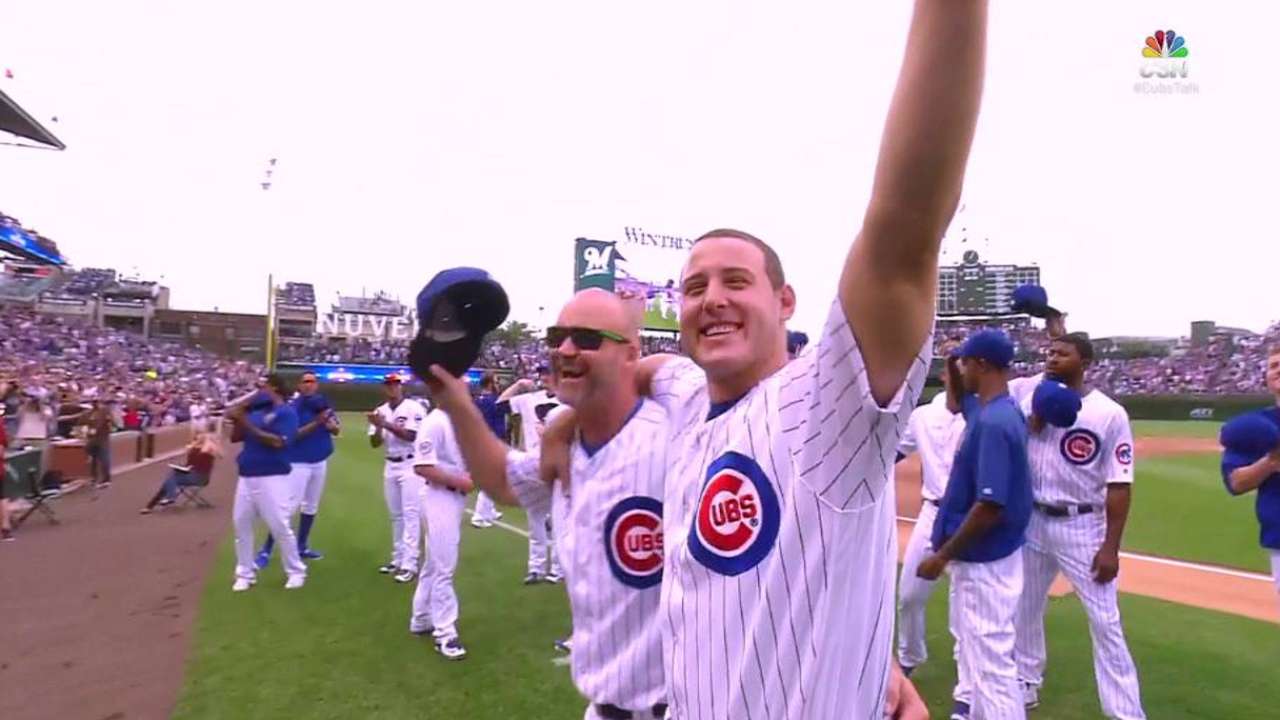 CHICAGO -- Manager Joe Maddon was talking to his wife, Jaye, late Thursday. Albert Almora Jr. was playing with his new baby. Aroldis Chapman was asleep, and David Ross was walking back to his apartment when they found out that Giants had beat the Cardinals and the Cubs were the National League Central champions.
"I grabbed a glass of wine and toasted with my wife," pitcher Travis Wood said on Friday.
The Cubs lost to the Brewers on Thursday night, but the Giants' 6-2 win over the Cardinals helped Chicago secure the division for the first time since 2008. It's the earliest clinch by a club in the NL Central since it was created in 1994.
"We didn't get it done on the field last night, but we played a good game overall and we get it based on 93 wins on Sept. 15," Maddon said Friday. "That's really unusual. That's the part I've been downplaying, but it's hard to wrap my mind around it that you get it done that soon, based on everything we talked about last offseason, Spring Training, this season, rolling through a tough All-Star break. It's just taken off.
"That's really impressive on the part of our players. It's pretty incredible. Winning your division is always a highlight. Being able to avoid a Wild Card, which can be exhilarating if you win them, otherwise it can be devastating. You really want to avoid that if you possibly can. Now we have this opportunity to plan it out slowly and really try to make some intelligent decisions while we're still playing the same game with the same kind of intensity."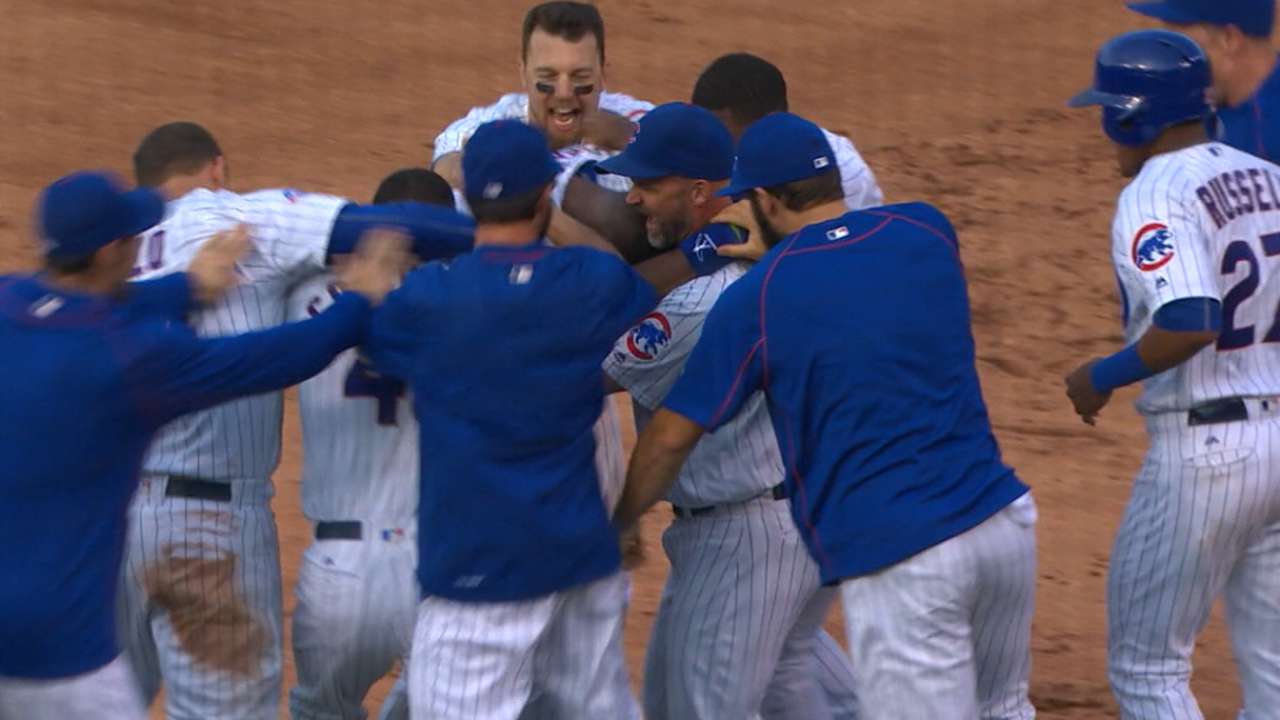 Maddon planned on meeting with his coaches on Saturday to discuss their plans for the remaining two weeks of regular-season games. If the Cubs finish with the best record in the league, they will open the NL Division Series on Oct. 7 at Wrigley Field against the winner of the NL Wild Card Game, which will be played Oct. 5.
Ross, 39, who is retiring after this season, was walking back to his apartment when he saw the Giants-Cardinals score. It was shortly before midnight, and he figured it was a good time to celebrate so he walked into the nearest bar.
"The bartender recognized me and bought me a shot," Ross said. "It's the last time to clinch a playoff berth and a division title in my career."
Ross said he didn't expect the extended time to affect the Cubs at all in their preparation for the postseason.
"As long as we can focus on being the best team we can be, I don't think we'll have any problems," Ross said.
Although the Cubs did not celebrate as a group after Thursday's game, Friday's lineup featured more backups than regulars, with the exception of starter John Lackey.
For Almora, it's been quite the year. The outfielder got married, celebrated the birth of his first child and made his Major League debut.
"This year's been pretty good," Almora said. "We've still got things to do."
Carrie Muskat has covered the Cubs since 1987, and for MLB.com since 2001. She writes a blog, Muskat Ramblings. You can follow her on Twitter @CarrieMuskat and listen to her podcast. This story was not subject to the approval of Major League Baseball or its clubs.