MLB.com Columnist
Roger Schlueter
Stats of the Day: Red Sox get a big Han in 9th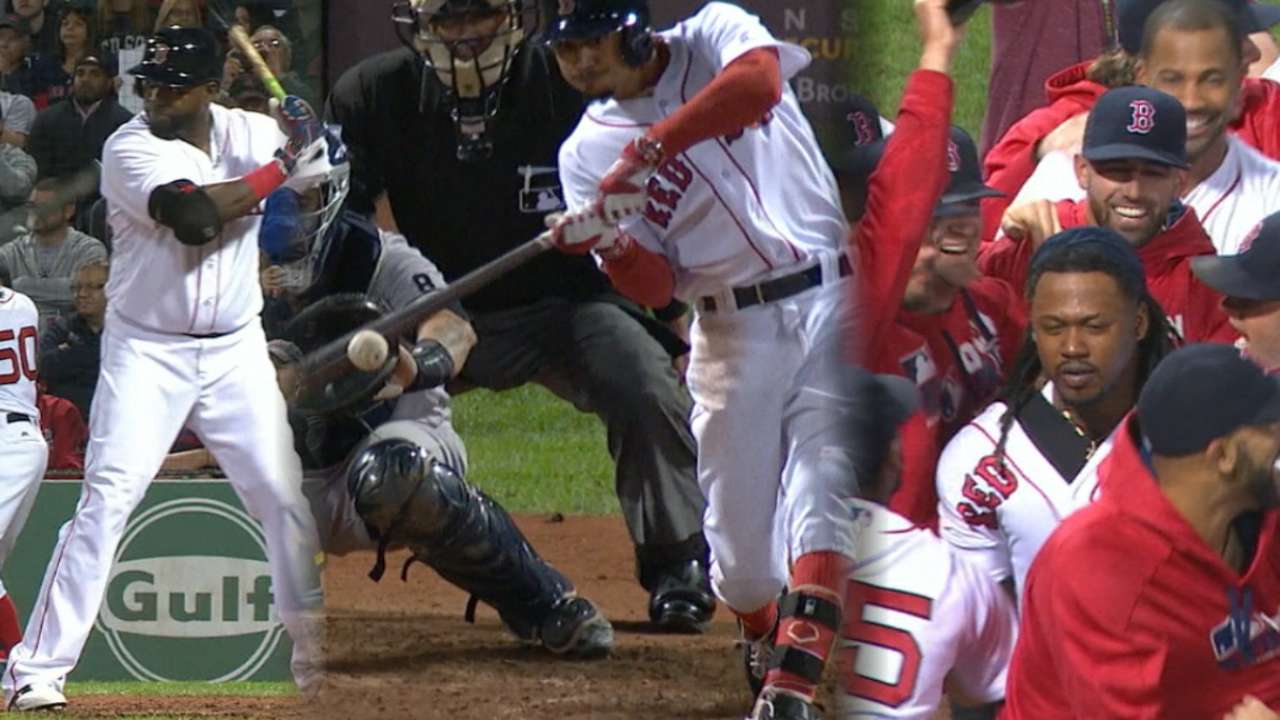 Here are three interesting items from around the big leagues on Thursday ...
• Down by three going into the bottom of the ninth, the Red Sox dropped five runs on the Yankees and came away with a 7-5 win. Entering the game, the Yankees had been 67-1 when leading after eight innings, while the Red Sox entered the contest 3-55 when trailing after eight. The winning blow came on a two-out, three-run homer by Hanley Ramirez. His blast off Dellin Betances marked the fifth time in the past 40 seasons a Red Sox batter produced a walk-off homer with two outs and his team trailing at the time of contact. The other instances: Dwight Evans against the Orioles' Gregg Olson, with Boston down, 3-2, in the 10th on June 23, 1990; June 2, 2005: David Ortiz against the Orioles' B.J. Ryan, with Boston down, 4-3, in the ninth on June 2, 2005; Mark Loretta against the Mariners' Eddie Guardado, with Boston down, 6-5, in the ninth on April 17, 2006; Ortiz against the Rangers' Akinori Otsuka, with Boston down, 4-2, in the ninth on June 11, 2006.
• Josh Donaldson went 3-for-3, drew a pair of walks and scored twice to help lead the Blue Jays over the Angels, 7-2. Since the beginning of the 2013 season, Donaldson's WAR (via Baseball Reference) is 30.8, the second highest in the Majors, behind Mike Trout's 35.9. Donaldson now owns a four-run lead over Trout for the American League lead in runs scored. In 2015, Donaldson's 122 runs scored paced the AL. Before Donaldson, no Blue Jays player had ever led the league in the category. His runs leader counterpart in the National League is Cubs third baseman Kris Bryant. The last season to witness both leagues being paced in runs by third basemen was the 1989 campaign, in which Boston's Wade Boggs and New York's Howard Johnson claimed the honors.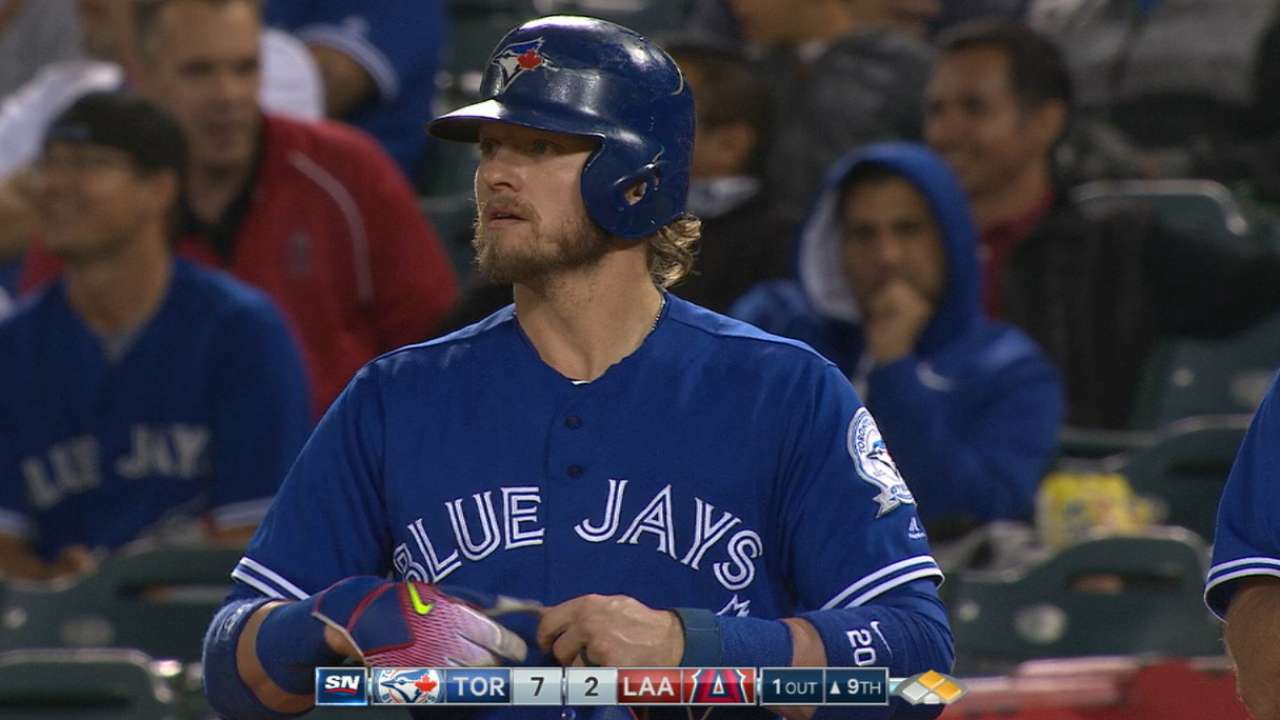 • In the Angels' loss to the Blue Jays, Trout drew his 99th and 100th walks of the season. The outfielder, who drew 110 walks in 2013, is one of 14 players to have multiple 100-walk campaigns through an age-24 season. Mel Ott, Ted Williams, Mickey Mantle and Rickey Henderson each had three 100-walk campaigns, while Lou Gehrig, Jimmie Foxx, Charlie Keller, Eddie Yost, Eddie Mathews, Frank Thomas, Troy Glaus, Adam Dunn, Bryce Harper and Trout have each put up two.
Roger Schlueter is a statistical researcher and writes for MLB.com. This story was not subject to the approval of Major League Baseball or its clubs.