Late defensive gems set Red Sox up for wild rally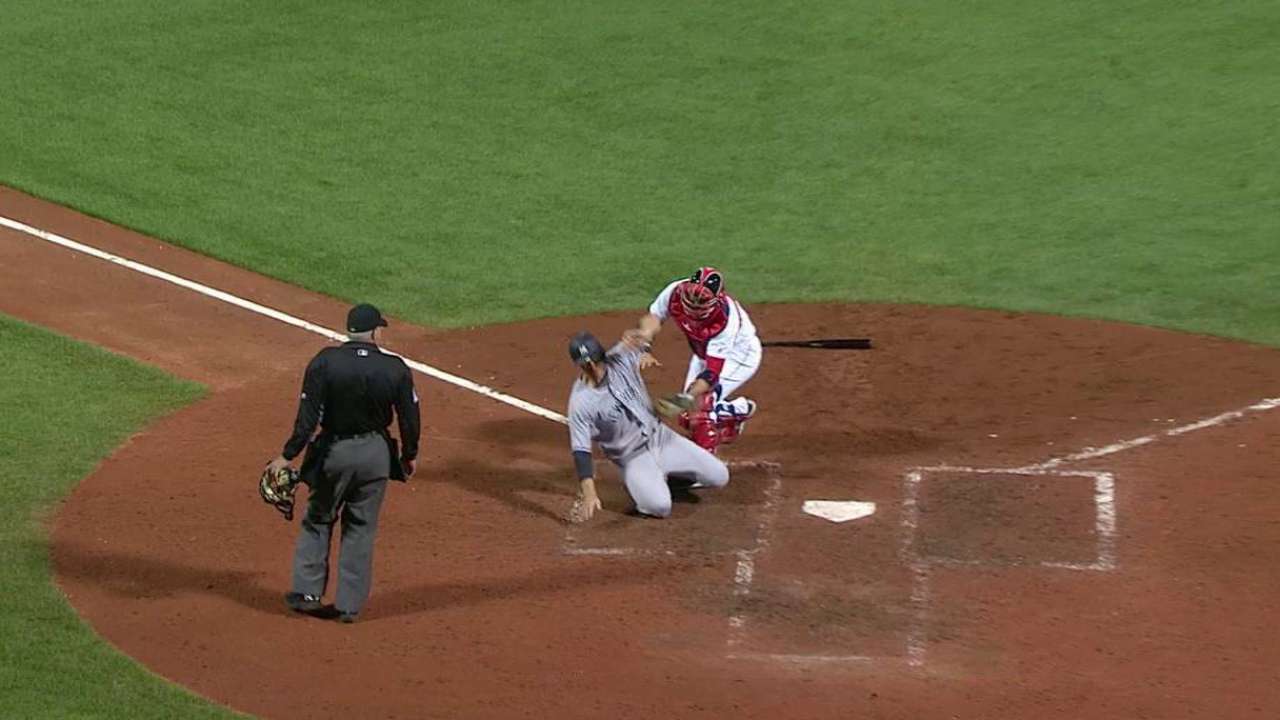 BOSTON -- Hanley Ramirez stole the show for the Red Sox during Thursday night's 7-5, walk-off win over the Yankees at Fenway Park, no doubt about it. But the swing that won the series opener wouldn't have been possible without a pair of defensive gems that helped silence New York's bats.
With runners on first and second on two outs in the eighth inning and the Yankees leading, 5-1, Jacoby Ellsbury ripped a chopper toward short that took a couple of bounces before reaching Xander Bogaerts' glove.
The speedy Ellsbury hustled to first as Bogaerts quickly weighed his options. Chase Headley rounded third base and was heading home before Bogaerts snapped a toss to catcher Sandy Leon, who tagged Headley's foot before it touched the plate. Out at home, inning over. The Red Sox had maintained a four-run deficit.
"I knew once I threw it to third, Headley was going to go home," Bogaerts said. "So I tried to fake pump, and then I saw him head home. No way I throw behind the runner right there because if I do it, I was so far that he'll just get a good lead and go home. So I just had to fake pump, see what he was going to do. He was committed to home, and I threw it home."
Bogaerts said the throw was his own doing, not the advice of a teammate or coach. He knew Ellsbury had the quickness to reach first safely, which made the decision to throw home that much easier.
"Bogey with a heads-up play," Red Sox manager John Farrell said. "Jacoby is getting down the line, he knows he's probably in a bang-bang situation. Headley is making a big turn, and thankfully, Bogey's got that kind of arm strength to deliver a strike from about 150 feet away."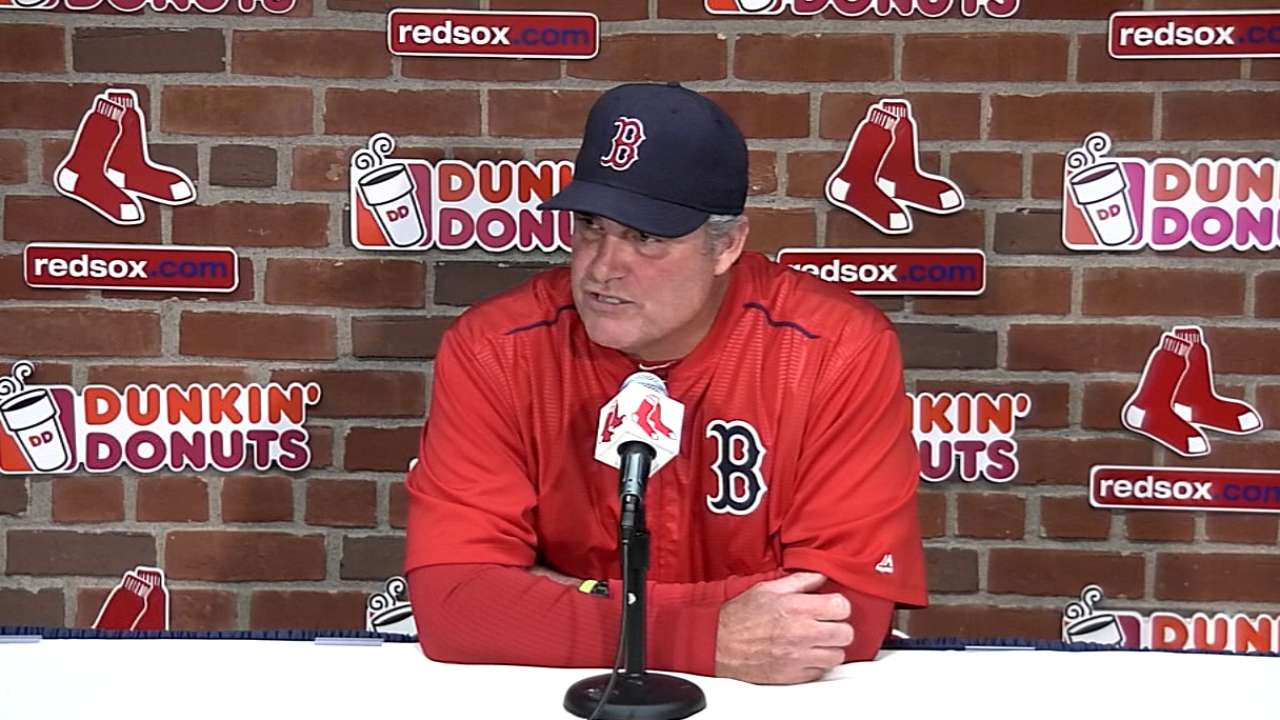 Sure, Bogaerts was pleased to see David Ortiz homer in the eighth and cut Boston's deficit to 5-2, but what really got the team motivated was the bullpen's outstanding performance, highlighted by an impressive glove save by Joe Kelly in the ninth.
With the bases loaded on two outs, Mason Williams lined a Kelly fastball right back at the right-hander with an exit velocity of 90.5 mph, according to Statcast™. The liner came so quick and so high, Kelly caught it inches from his head before looking down at the ball in his hand in awe as he walked back to the dugout.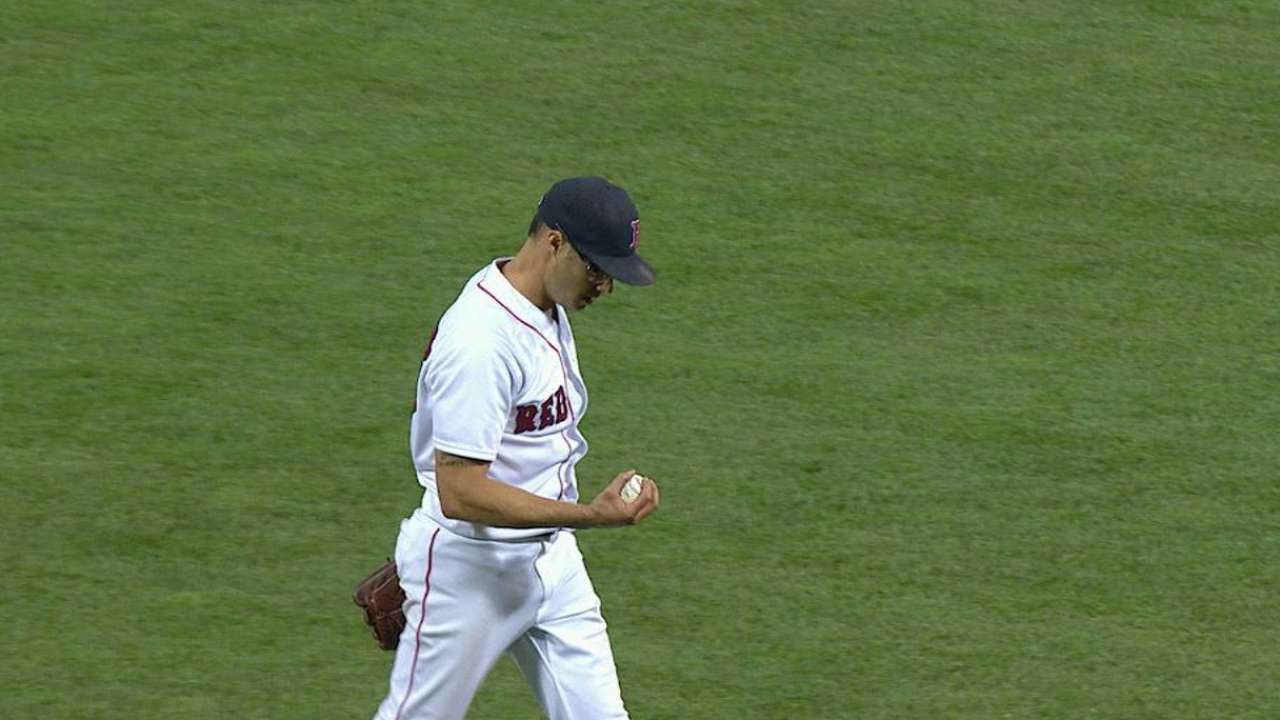 "Thankfully, it was his glove and not his head," Farrell said after Kelly extended his career-long winning streak to 11 games, dating to last season.
That momentous play gave the Red Sox life and helped set the stage for Ramirez's second career walk-off home run.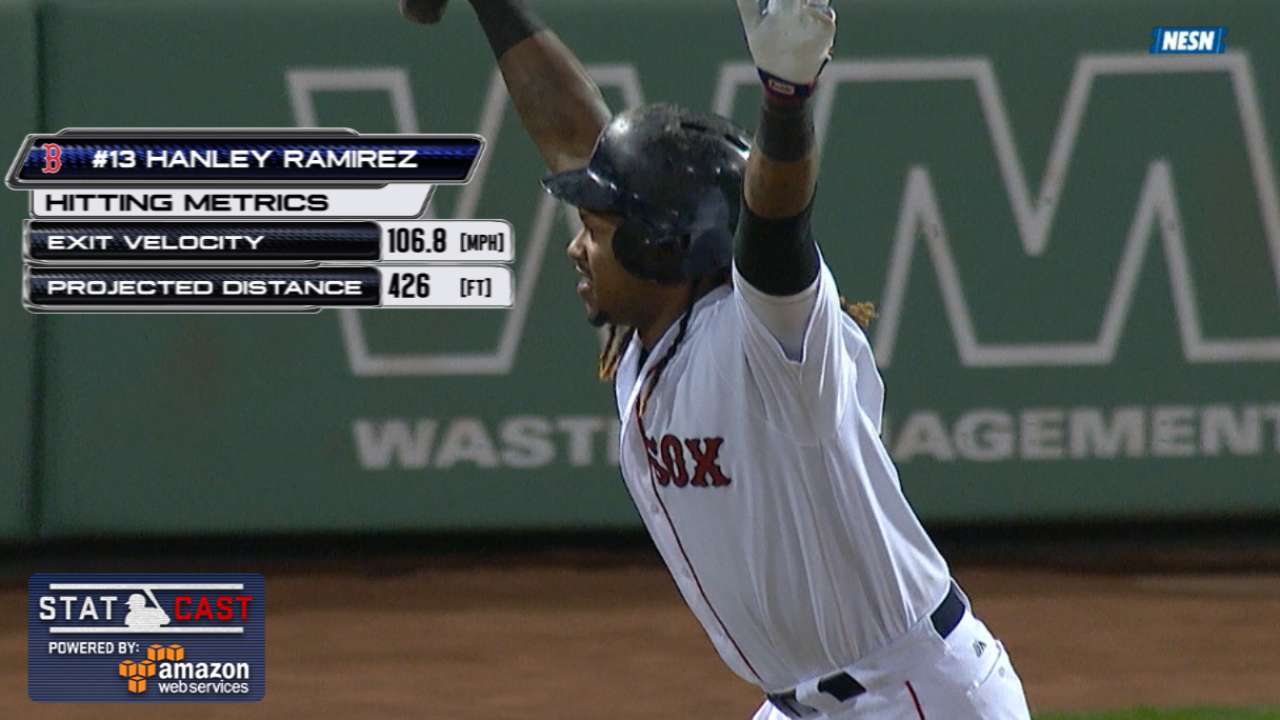 "I was trying to go to the moon," Ramirez said.
Deesha Thosar is a reporter for MLB.com based in Boston. This story was not subject to the approval of Major League Baseball or its clubs.