Far from perfect: Hill suffers first LA loss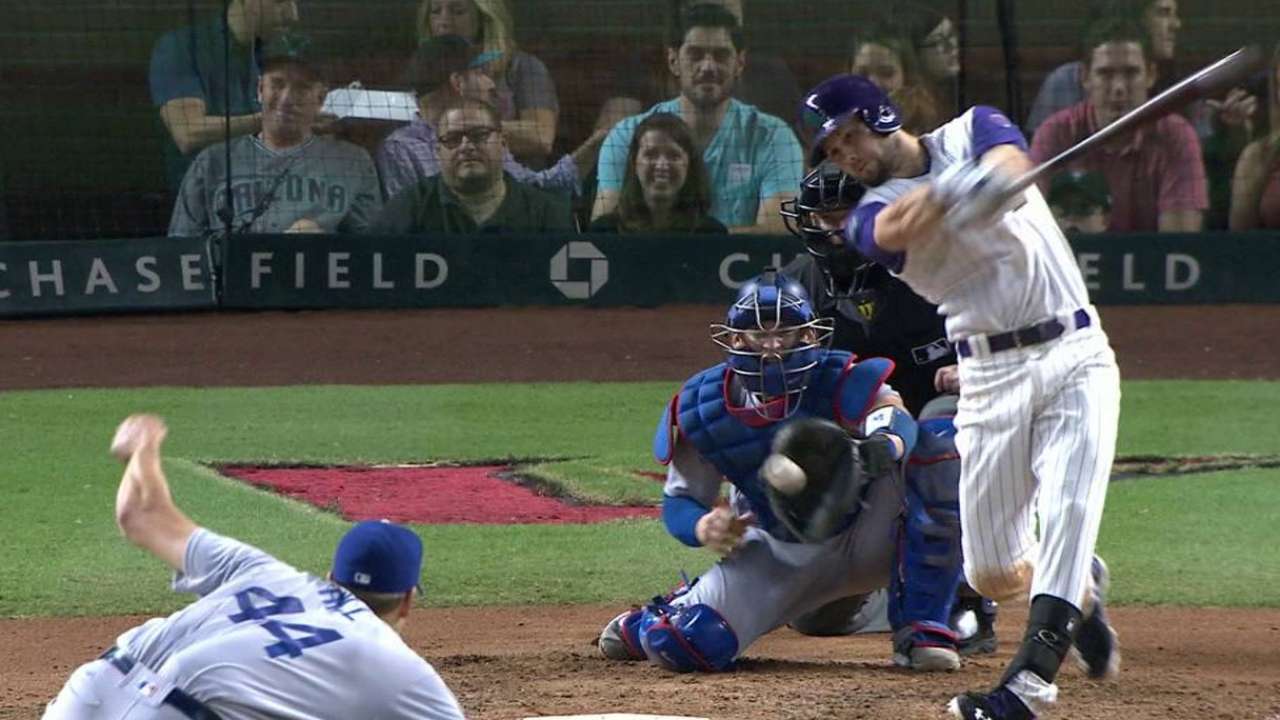 PHOENIX -- All of those streaks of domination that made Rich Hill the hottest pitcher in the game ended Thursday night.
In a 7-3 Dodgers loss to Arizona, Hill's run of consecutive batters retired ended at 27, scoreless innings pitched ended at 20 and innings without allowing a home run ended at 69, all on a second-inning pitch Mitch Heniger blasted off the center-field batter's eye at Chase Field.
Five days after creating a nightmare scenario for manager Dave Roberts -- removing Hill from a perfect game after seven innings -- Hill made it easy for Roberts to hook him in a five-run sixth inning. By then, Hill had been charged with four runs and made 93 pitches, four more than led to his controversial exit in Miami as a precaution for finger blisters.
Hill nearly got himself removed by umpires an inning earlier for a heated exchange with opposing pitcher Archie Bradley in the fifth inning. Leading off, Hill squared to bunt, Bradley's pitch was way inside and Hill got the bunt down in self-defense, the pitch pinching his left index finger [one of the ones with a blister] against the bat, or it would have drilled his knee.
Hill escaped without further injury and escaped the shouting match with Bradley with a warning instead of an ejection. But he couldn't escape without his first loss as a Dodger, snapping a nine-game win streak and his first loss on the road this year.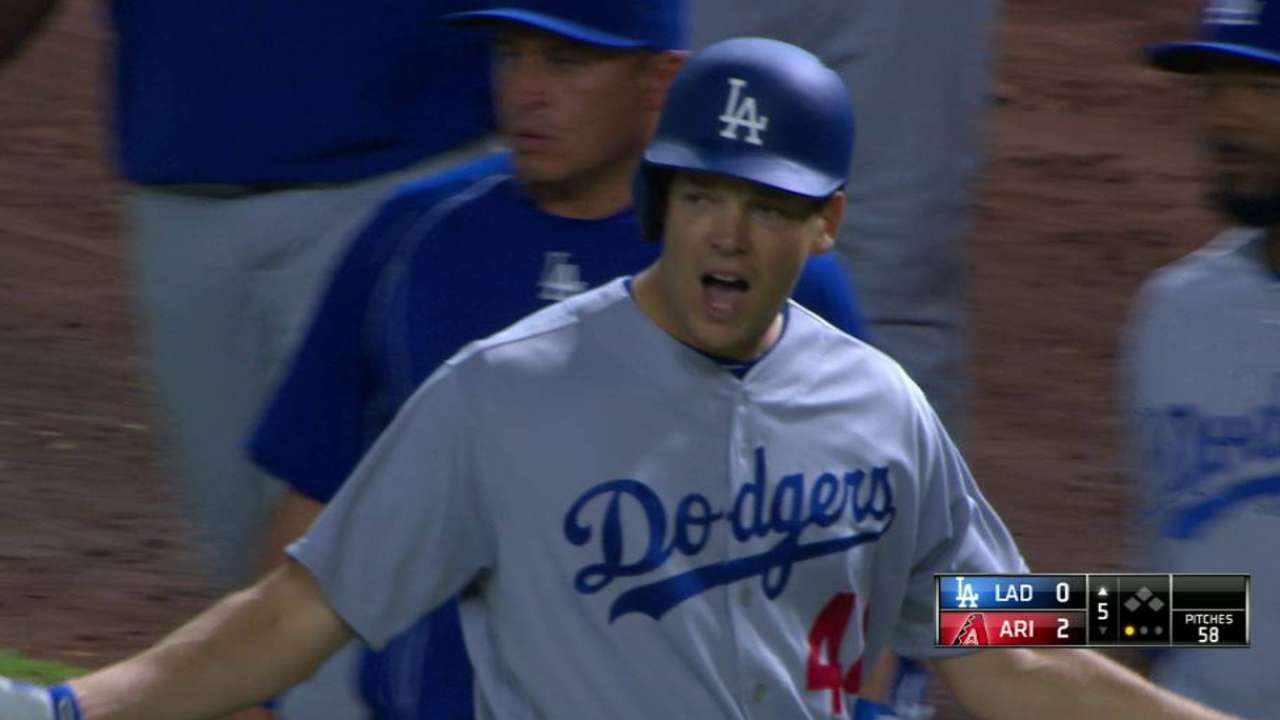 "I didn't execute and that's the reason we lost," said Hill, 3-1 as a Dodger, 12-4 overall. "That's what it came down to, making better pitches and unfortunately I didn't do that and as frustrating as that is, especially at this point, it's unacceptable. I've got to be better than that."
That, along with the anger he showed coming out of the game in Miami, provide Roberts with the pros and cons of having intense competitors like Hill and Clayton Kershaw in the starting rotation.
"They're very comparable and that's what makes the two guys elite pitchers," said Roberts. "They think they can get a hitter out at any time and want to finish what they start and my job is to navigate us through it."
Roberts said Hill left some fastballs over the plate and was punished by Arizona hitters, but added that he pitched well enough to win had the offense scored more. Hill made 93 pitches, four more than in Miami, and there was no indication that the finger blisters that have dogged him since June were an issue.
Are they in the past?
"I believe so," said Hill.
"I hope so," said Roberts, "but it's something we'll continue to manage, we have to continue to manage."
Ken Gurnick is a reporter for MLB.com. This story was not subject to the approval of Major League Baseball or its clubs.