Gallardo's first-inning woes proving costly
Orioles righty allows a home run in 1st for the 4th consecutive start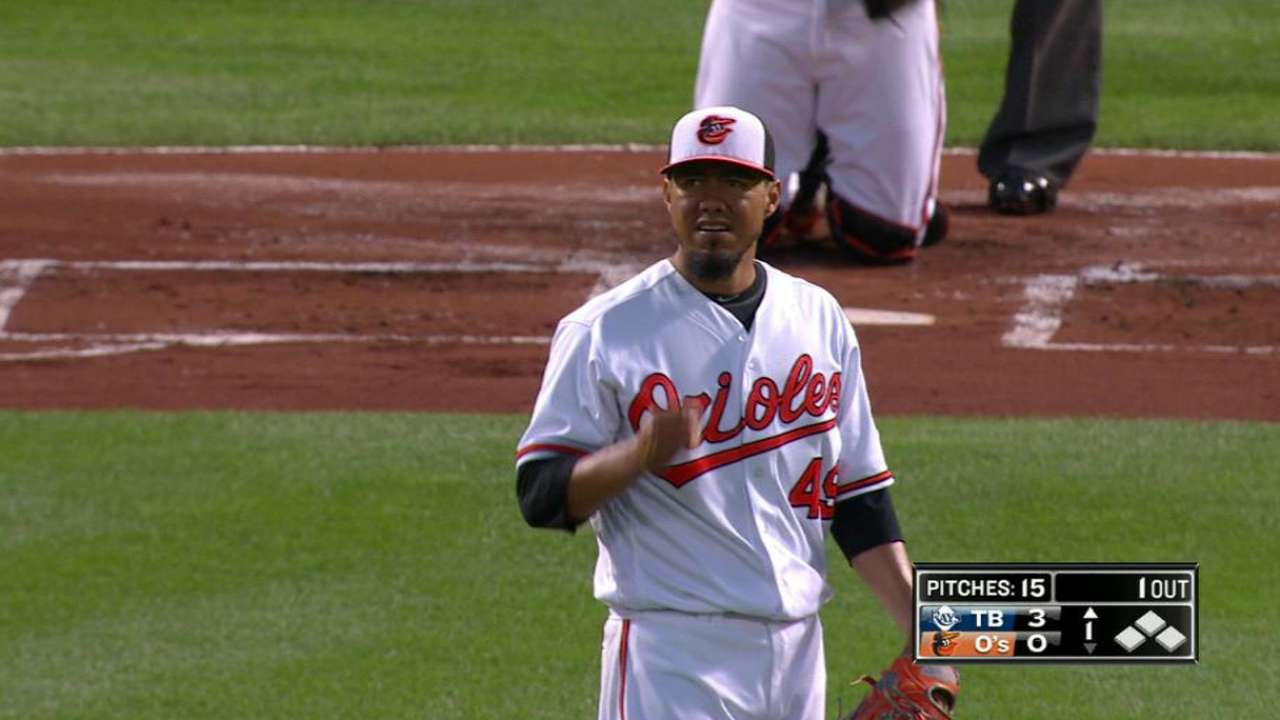 BALTIMORE -- Yovani Gallardo didn't want to make excuses on a night when he couldn't find the strike zone early and surrendered a homer in the first inning for the fourth straight start. His poor outing loomed large in a 7-6 loss to the Rays on Thursday in the midst of the playoff race.
The Orioles signed the veteran righty in the offseason to a two-year, $22 million deal in hopes he would stabilize a rotation that's struggled over the past few years. Thursday -- with the O's sitting a game back of the Red Sox in the American League East to start the night -- presented Gallardo with a chance to deliver in a big spot for Baltimore.
But Gallardo's first-inning woes continued to be a problem. And even when the O's used a four-run first to give him back the lead, he couldn't hold on to it, and Baltimore fell two games behind the Red Sox with the loss.
"It wasn't there tonight," manager Buck Showalter said. "He's been searching for that consistency that he's capable of, and it just hasn't happened. As much as it may be frustrating for whoever, it's double that for Yovani."
The two-game span dating back to Wednesday exemplifies the inconsistency that has plagued the Orioles' rotation all year. A night after Kevin Gausman shut out a potent Red Sox offense over eight innings, Gallardo lasted just 3 1/3 innings and allowed six runs to the Rays.
"It's tough," Gallardo said. "There's no excuses. I still have to go out there and do my job whenever my name is called upon, whether it's five, six, seven days or whatever the reason is. I wasn't able to do that."
The righty, pitching on an unusual eight days' rest, walked the first two batters. Then Evan Longoria ambushed him for a three-run shot on a first-pitch slider. Gallardo has allowed 21 runs in the first inning in his 21 starts, 10 more runs than in any other inning.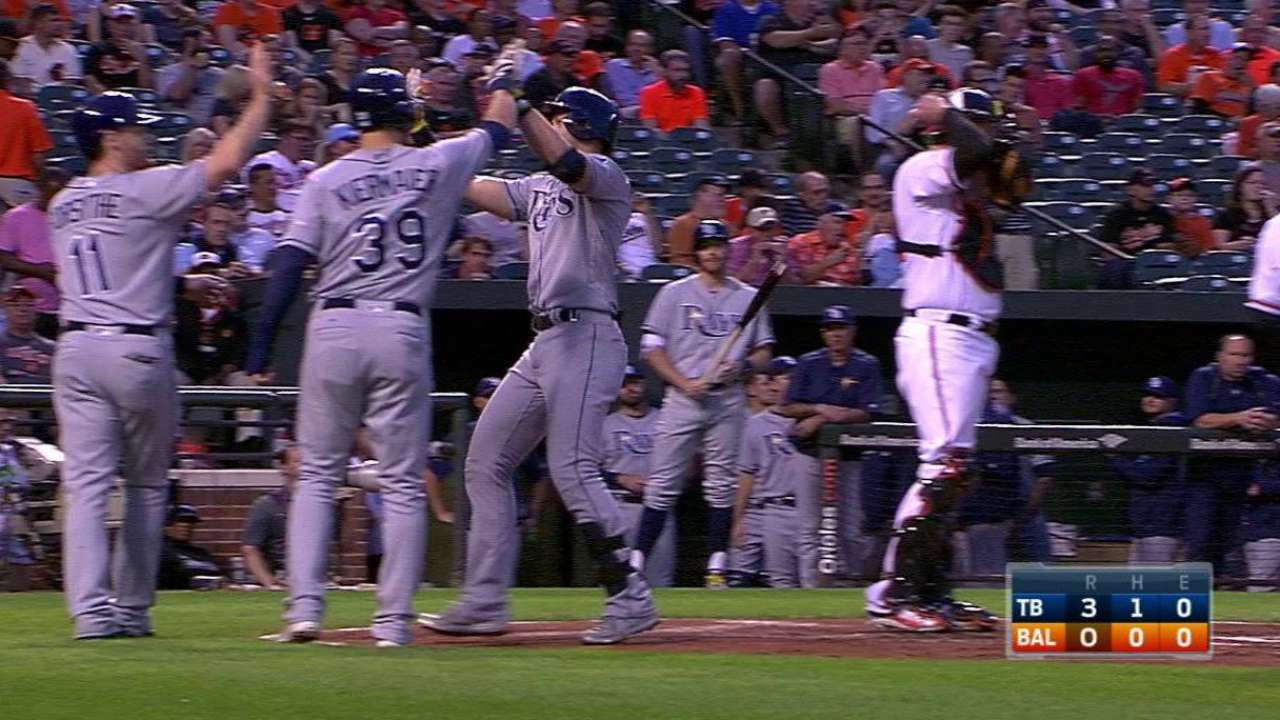 At times Thursday, Gallardo flashed the stuff that made him a strong pitcher for the Brewers from 2007-2014 and the Rangers last year. He struck out a season-high seven batters, but the mistakes proved costly as his season ERA climbed to 5.77 in another start that he put the O's in an early hole.
"He made some good pitches, but there was just some times when he made some non-competitive pitches and got behind in counts," catcher Matt Wieters said. "He battled as much as he could, but just the consistency that I'm used to catching Yovani wasn't quite there."
Ryan Baillargeon is a reporter for MLB.com based in Baltimore. This story was not subject to the approval of Major League Baseball or its clubs.