Cravy, Marquez meet as Brewers, Rockies close '16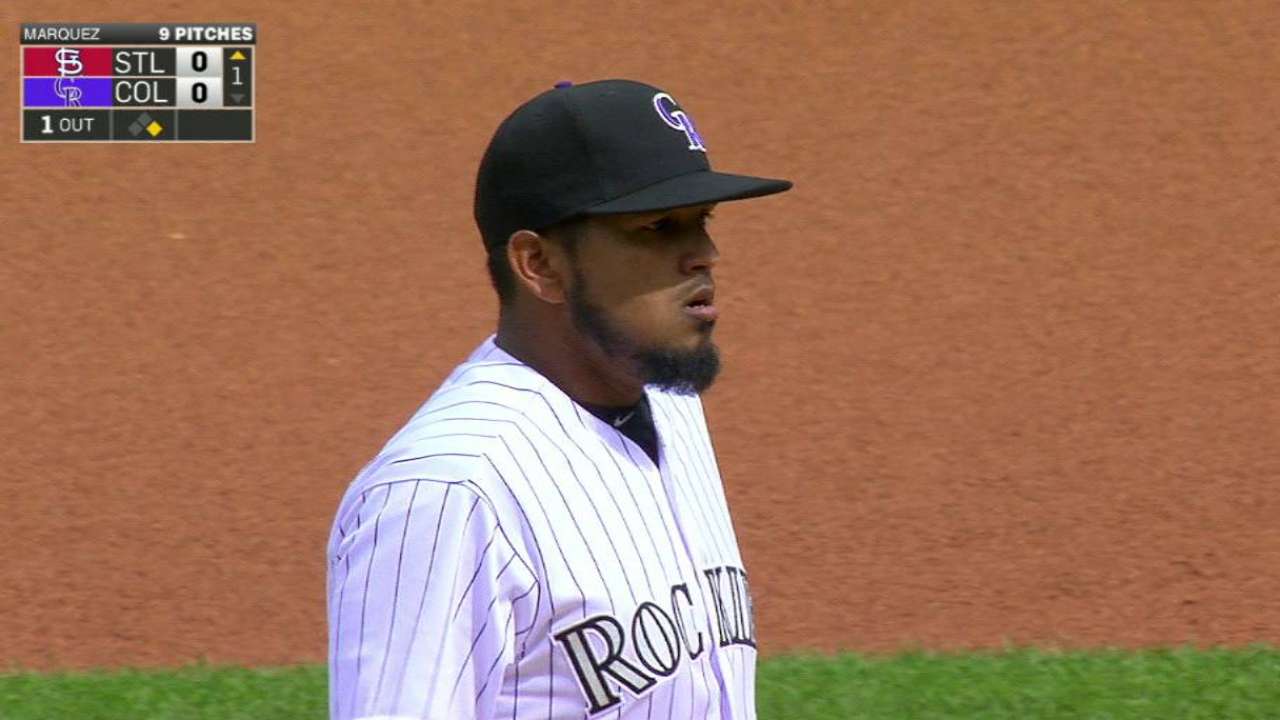 The Rockies and Brewers will wrap up their seasons on Sunday at Coors Field with a matchup of young arms, as Colorado sends rookie German Marquez to the mound against Milwaukee's Tyler Cravy.
Marquez will be making his third start of the season after making three appearances out of the bullpen. He limited the Cardinals to one run over five innings in his first start and then coughed up six runs over 4 1/3 innings to the Giants in his most recent outing.
"All of this is an opportunity to get better," Rockies manager Walt Weiss said. "For young players, that's what some of September is about. Guys get opportunities to make an impression, and he's already made an impression with his composure, the way he operates out there."
The Brewers didn't reveal their Sunday starter until late Saturday night, tabbing Cravy for a "bullpen day" despite the fact the right-hander pitched two innings of relief in Friday's series opener and starters Matt Garza and Jimmy Nelson are available on full rest. As of Saturday afternoon, Garza said he was preparing to start unless he was informed otherwise.
"It was kind of the plan going in that this the way we were going to do it," Counsell said, though he would not explain why. "This was the plan going into the road trip. We had to make sure we got through the first two games with enough pitching, and we did."
Three things to know about this game
• Marquez was hurt in his last start by two home runs, but homers haven't been a major problem for him in the Minors. During 166 2/3 innings between Double-A Hartford and Triple-A Albuquerque, he only gave up 14 homers. However, five came in 31 innings in Albuquerque.
• Rockies third baseman Nolan Arenado and Brewers first baseman Chris Carter are tied for the National League home run lead with 41 . Arenado was tied with Nationals right fielder Bryce Harper for the league lead last year with 42.
• Brewers infielder Jonathan Villar (19 home runs and 62 steals) is one homer away from being the seventh player to ever collect 20 homers and 60 steals in a season. He is the third player in franchise history to record 60 stolen bases, joining Tommy Harper (73 in 1969) and Scott Podsednik (70 in 2004).
Ben Weinrib is a reporter for MLB.com based in Denver. This story was not subject to the approval of Major League Baseball or its clubs.