Bettis, Rockies go for sweep of Padres in finale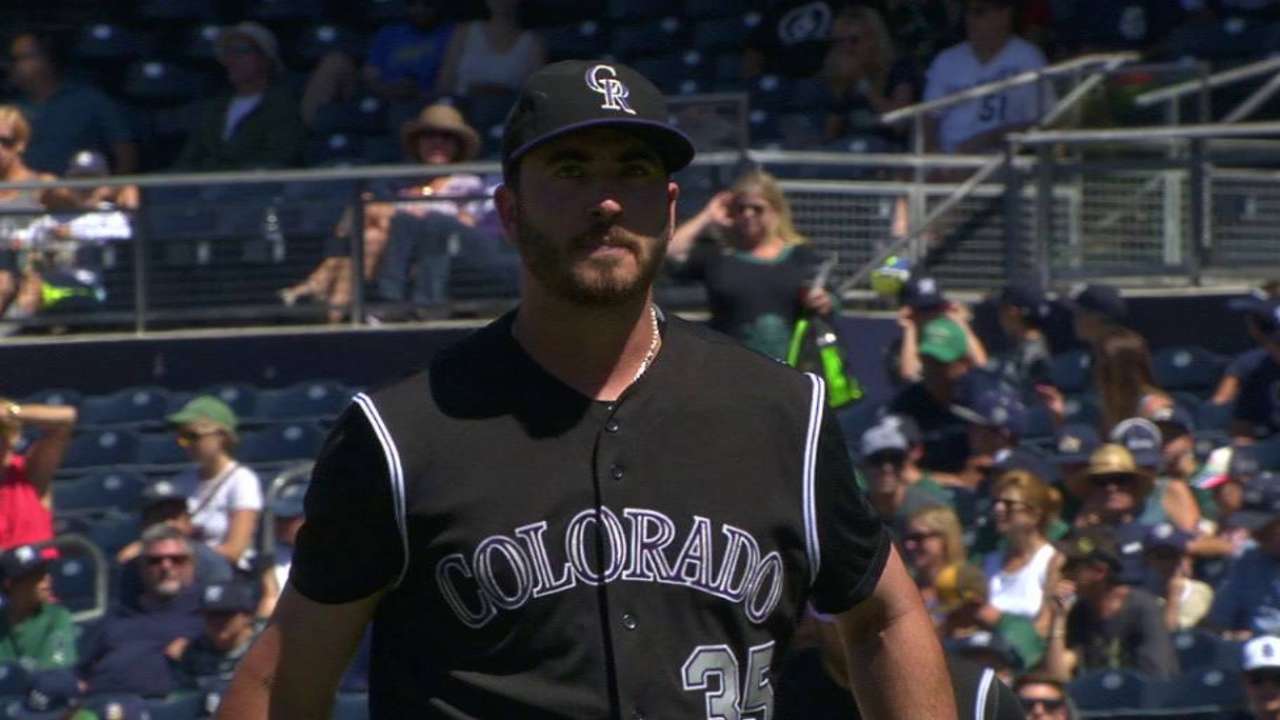 Padres right-hander Jarred Cosart returns to the rotation for the first time in 11 days, as Rockies right-hander Chad Bettis takes on San Diego for a second straight start on Sunday at Coors Field.
Cosart will return from a strained right hamstring and groin, which forced him to miss his last start. However, Padres manager Andy Green doesn't foresee Cosart being limited in any way.
"I don't think [there will be any restrictions]," Green said of Cosart, who has been shaky in two September starts after an impressive August. "It's all predicated on how his leg feels. He's moving around, running sprints and threw his side sessions fine. I don't see any issue, and he hasn't been shut down long enough to worry about pitch count."
Bettis was excellent last Sunday in San Diego. He limited the Padres to two runs on four hits over six innings with five strikeouts and one walk. Bettis has held opponents to two or fewer runs in four of his last five starts.
Three things to know
• Padres first baseman Wil Myers is 4-for-8 off Bettis this season, hitting for the cycle. The rest of the team, however, is hitting just .235 against Bettis with three extra-base hits in 68 at-bats.
• Cosart has only given up three homers in his seven starts with the Padres, but two have come in his last two starts. However, Coors Field is the most hitter-friendly ballpark in baseball, and the Rockies are among the best power-hitting teams.
• Rockies third baseman Nolan Arenado regained the National League lead for homers with his 38th blast of the year on Saturday. He has been battling with the Cubs' Kris Bryant for the league leading total for most of the season.
Ben Weinrib is a reporter for MLB.com based in Denver. This story was not subject to the approval of Major League Baseball or its clubs.