Gray looking for better result against Padres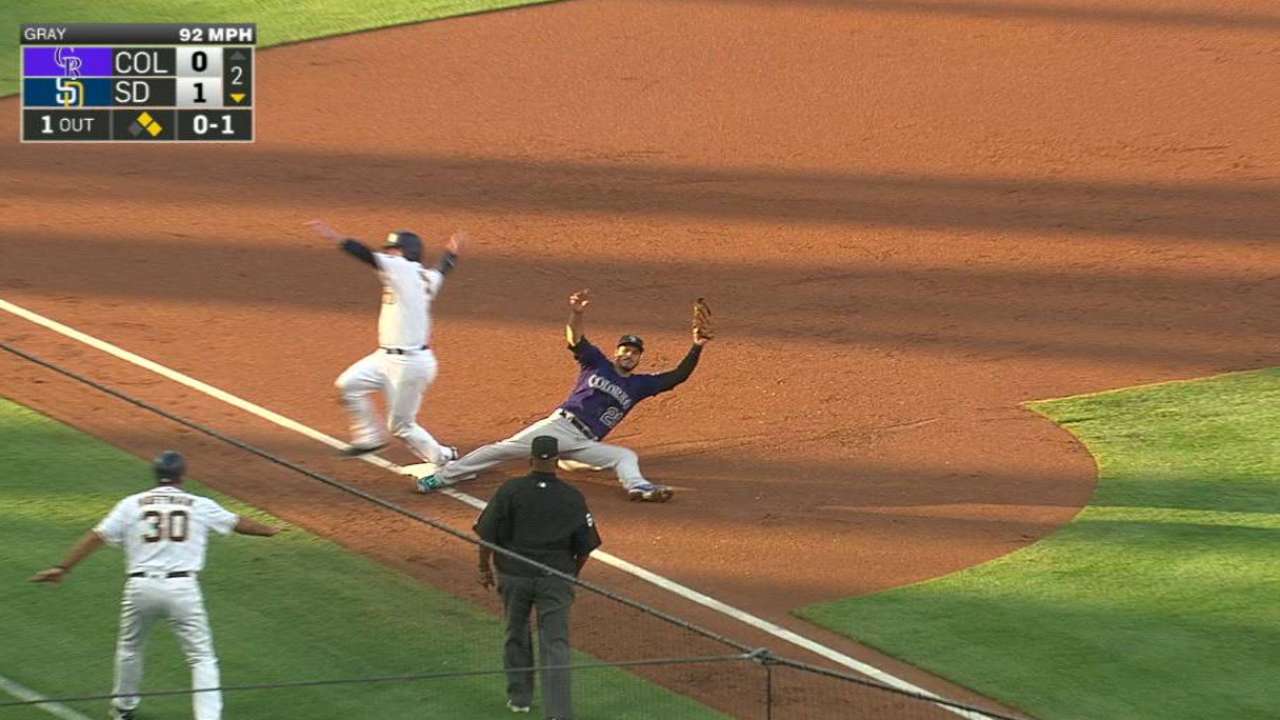 Colorado's Jon Gray will face the Padres for the second time in in a week Saturday at Coors Field, and Edwin Jackson will face the Rockies for a second time in six days.
Last time around, Gray was tagged for six runs (five earned) over four innings with three walks and eight hits. However, he is unconcerned with the Padres seeing him again, since he didn't have his usual fastball velocity and great slider the last time around.
"The good thing is they didn't see a very good version of me," Gray said. "I'm going to go out there and take what I do best and stick with that. I don't think I need to go out and pick around the zone, just go out there and power guys."
In the meantime, Gray has made some minor mechanical changes to help alleviate some of the problems.
"I think that's one of the things Jon has to really be in tune with," Rockies manager Walt Weiss said. "That affects his slider. When he doesn't have his slider, it makes it tough for him. His slider is a wipeout pitch, but it's been inconsistent at times this year. When he has that pitch, everything else kind of falls into place."
Jackson was excellent facing the Rockies earlier. He limited them to two runs on five hits over six innings with four strikeouts and one walk.
Three things to know about this game
• After missing three days in San Francisco with a family issue, Padres center fielder Travis Jankowski will be in the lineup for a second consecutive day. He slashes .275/.371/.360 against right-handers compared to a .154 average with two extra-base hits against left-handers.
• Gray has faced the Padres four times this season, and Wil Myers has crushed him. Myers is 5-for-10 with a home run and two doubles.
• Jackson has limited opponents to two runs over 13 innings in his last two starts, which broke a stretch of three straight games in which he allowed at least five runs.
Ben Weinrib is a reporter for MLB.com based in Denver. This story was not subject to the approval of Major League Baseball or its clubs.