De La Rosa, Rockies open weekend set vs. Ray, D-backs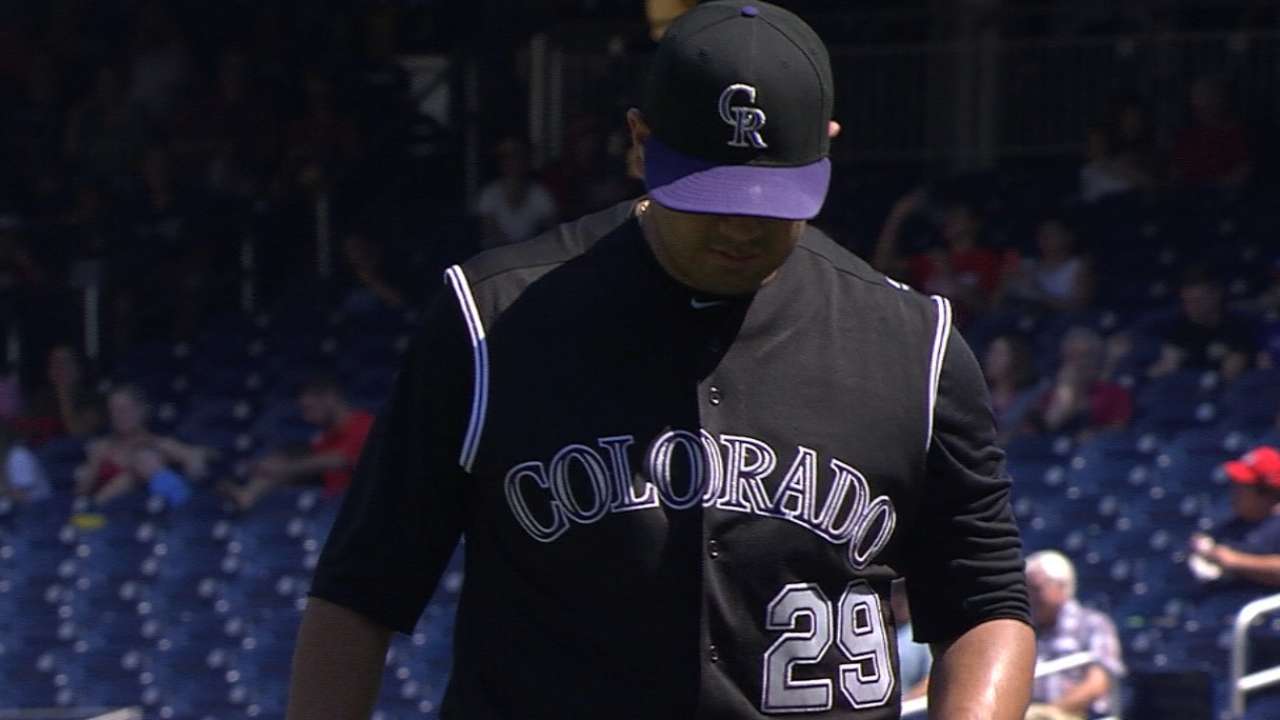 Although his ERA has risen in his second full season, D-backs starter Robbie Ray has made big strides. He is one of 14 qualified starters to have an average fastball velocity of 94 mph, which has helped him rack up the third most strikeouts per nine innings (11.23) among qualified starters.
Now he will take that skill set into Coors Field as he faces off against Jorge De La Rosa and the Rockies on Friday.
Ray has been excellent in his last four starts with just five runs (four earned) on 18 hits over 24 innings. He also has struck out 29 while only walking seven and giving up one home run.
De La Rosa has been effective but not as dominant over the same stretch. He has limited opponents to 12 runs on 25 hits over 24 innings with 19 strikeouts and nine walks. He has been plagued by the long ball, though, giving up five homers.
Three things to know about this game
• Ray was hammered hard in his May 11 start against the Rockies. He was tagged for five runs (three earned) over 4 2/3 innings, although he did strike out nine. Center fielder Charlie Blackmon went 2-for-3 with a homer off him and third baseman Nolan Arenado went 2-for-2 with an RBI double and a walk.
• Arenado has been on a tear during August with a team record of 34 RBIs. Andres Galarraga held the previous record with 33 RBIs in 1996.
• De La Rosa has historically had great success against his former team. His 3.10 career ERA against the D-backs is the second-lowest against a team he has pitched against at least five times. However, they have scored six runs over 10 2/3 innings in two starts against him this season.
Ben Weinrib is a reporter for MLB.com based in Denver. This story was not subject to the approval of Major League Baseball or its clubs.