Rockies' Hoffman draws Cubs for Major League debut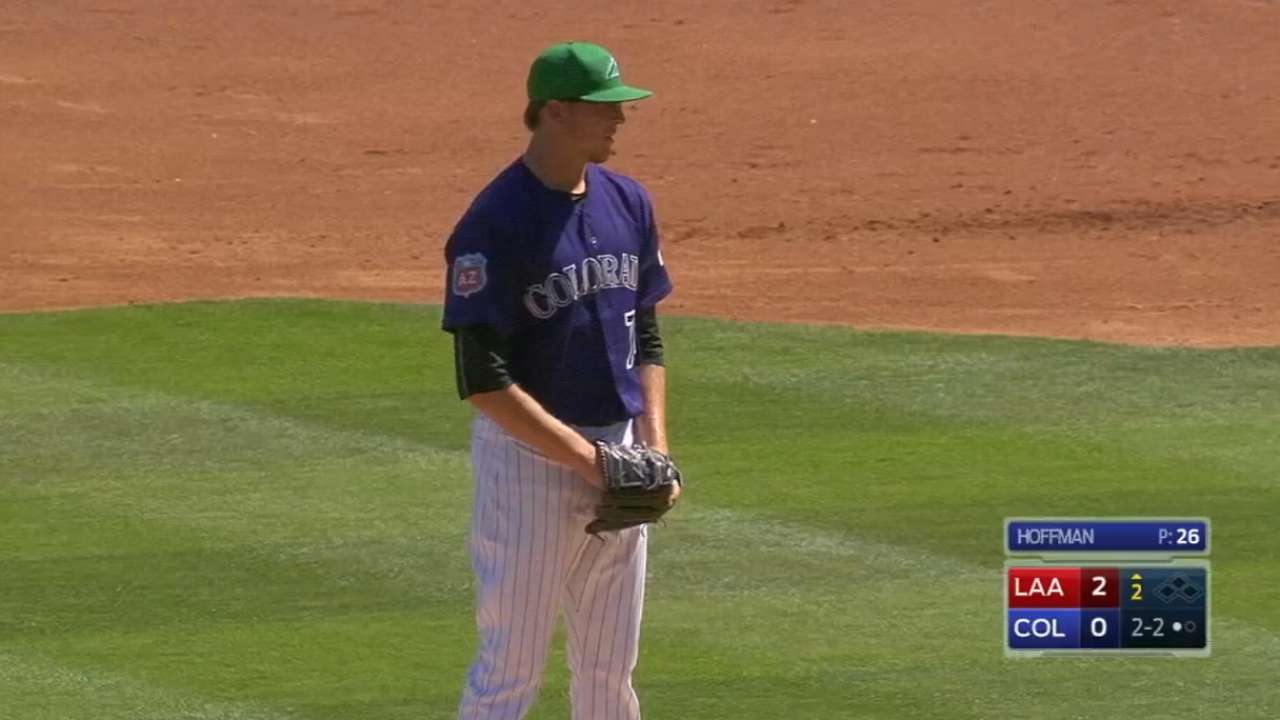 Rockies top pitching prospect Jeff Hoffman will make his Major League debut on Saturday as he takes on the Cubs and Mike Montgomery, who is making a surprise start.
Hoffman, Colorado's No. 3 prospect according to MLBPipeline.com, has a 4.02 ERA in 22 starts for Triple-A Albuquerque this season. He has been on an innings limit lately, and was removed after throwing 66 pitches in five scoreless innings in his last start. He gave up one walk and one hit while striking out nine.
The Cubs acquired Montgomery from the Mariners in July to add an arm to the bullpen, but with John Lackey placed on the 15-day disabled list, he will fill in as a starter.
Montgomery has experience starting, although he struggled to a 4.60 ERA over 16 starts last season. However, he has taken major strides in 2016 while transitioning to a relief role. With just two starts in 39 appearances this season, he has a 2.43 ERA.
Three things to know about this game
• Montgomery made two starts with the Mariners earlier this season. He held opponents to five runs (four earned) over 11 1/3 innings, with 10 strikeouts and two walks.
• No Rockies have faced Montgomery, but Cubs rookie Willson Contreras faced Hoffman in Triple-A this May, going 1-for-4 with an RBI double.
• Over his last five starts, Hoffman has not thrown more than 76 pitches or pitched into the sixth inning. He is averaging 72.6 pitches and just over four innings per start.
Ben Weinrib is a reporter for MLB.com based in Denver. This story was not subject to the approval of Major League Baseball or its clubs.