Anderson, Rox open set vs. Hendricks, Cubs at Coors Field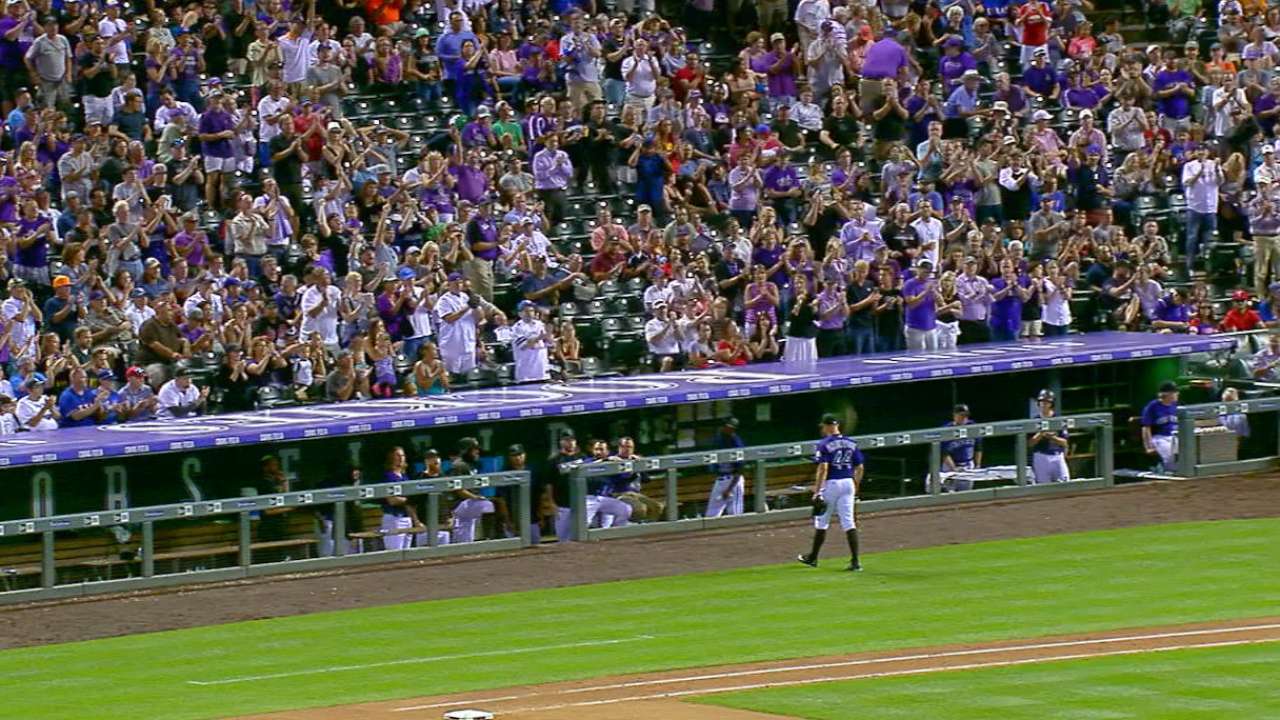 Rockies rookie left-hander Tyler Anderson will have perhaps his greatest test of the season as he faces off against Kyle Hendricks and the Cubs, who have the third-best offense in the Majors. However, he will do so with extra rest.
With an off-day Thursday, Anderson will be pitching on five days' rest, and he only threw three innings in his last start, as he was ejected for hitting Philadelphia's Maikel Franco.
Anderson has been better on extra rest this season. Opponents are hitting .226 with a .323 slugging percentage against him on five or more days' rest, compared to .276 with a .443 slugging percentage on regular rest.
"Sometimes it's just nice to have that recovery time," Anderson said. "You get an extra day with recovery, which is nice because it's going to be a grind, but it's not a big difference. It's nice to go on five days, too, because you're on a steady routine."
Hendricks will also be on five days' rest after Trevor Cahill got a spot start for the Cubs on Tuesday. Hendricks has been about the same no matter how much rest he's had, with a .223 average against on five days' rest and a .216 average against on regular rest.
Three things to know about this game
• Hendricks has not allowed more than three earned runs since May 17 against the Brewers, and his ERA is just 1.64 during that stretch. His 2.19 ERA is the third best in baseball.
• Rockies second baseman DJ LeMahieu saw his streak of at-bats with a hit come to an end at eight on Wednesday, but he still owns a nine-game hit streak and is second in the National League with a .341 batting average.
• In two career starts at Coors Field, Hendricks has allowed seven runs (six earned) in 12 1/3 innings, with seven strikeouts and two walks. However, the Cubs won both games.
Ben Weinrib is a reporter for MLB.com based in Denver. This story was not subject to the approval of Major League Baseball or its clubs.