Rox, Rangers to continue Interleague tilt in Texas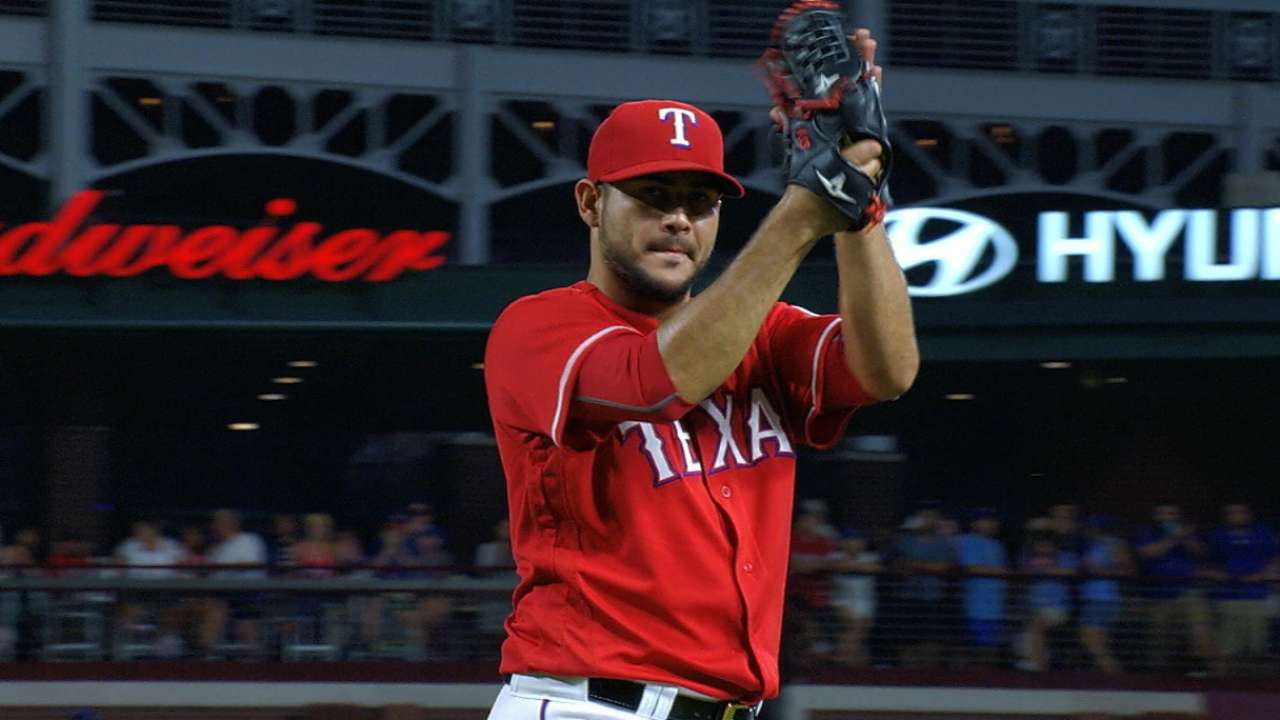 As the Rockies and Rangers move from Denver to Arlington to continue their home-and-home set on Wednesday, the pitching matchup of Jorge De La Rosa and Martin Perez shifts decidedly in favor of the Rangers.
Perez is 6-1 with a 2.54 ERA in 11 starts at home this season, which is the second-lowest ERA in the American League. However, he owns a 5.40 ERA on the road, the fifth highest in the AL on the road. Perez has struggled to a 6.33 ERA in his past seven starts, but he was nonetheless strong at home, allowing only four earned runs over 13 innings in two outings.
"I just need to go out there and have fun," Perez said. "Do my job and have a good game in front of the fans. I need to do my job and compete."
De La Rosa has also enjoyed more success at home, though his park is hitter-friendly Coors Field. He owns a 5.06 ERA at home and a 6.10 road ERA. However, since being reinstated to the rotation on June 14, all six of his road outings have been quality starts.
Three things to know about this game
• Rangers center fielder Ian Desmond is hitting .352 at home, the second-highest mark in the AL. He is also 6-for-15 vs. De La Rosa in his career.
• In his 10 starts since moving back to the rotation, De La Rosa is 5-3 with a 3.34 ERA and eight quality starts. That includes his first outing that wasn't a quality start in which he threw five shutout innings.
• Colorado's 3.62 road ERA ranks third in the National League and fourth in the Majors. In the history of the franchise, only the 1995 Rockies -- in a strike-shortened season -- have posted a sub-4.00 road ERA (3.71).
Ben Weinrib is a reporter for MLB.com based in Denver. This story was not subject to the approval of Major League Baseball or its clubs.