Dodgers to recall Stewart to take on Rockies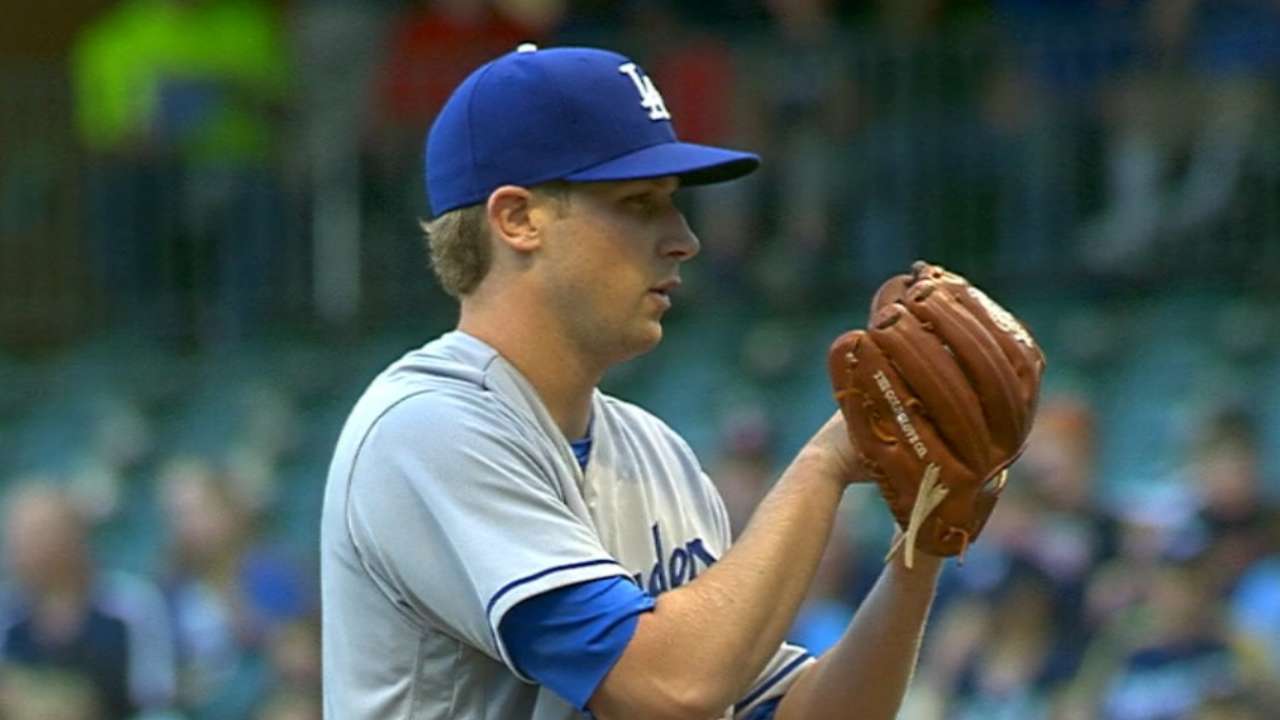 With injuries putting the Dodgers' rotation in flux, Los Angeles will call up rookie right-hander Brock Stewart to face off against Rockies rookie Tyler Anderson Wednesday at Coors Field.
Newly acquired L.A. lefty Rich Hill is on the 15-day disabled list and Bud Norris left his start Saturday with back muscle tightness, so Stewart is the next in line for a spot start. In his only other Major League appearance, he allowed five runs in five innings to the Brewers, with seven strikeouts, two walks and eight hits allowed.
Stewart, a 6th-round selection in the 2014 Draft, has been excellent in the Minors. He has a 1.80 ERA across Double-A and Triple-A and has a 3.00 ERA in four Triple-A starts since his only Major League appearance.
In honor of this year's 18 Deadline deals, fans can watch out-of-market games with MLB.TV Premium for the rest of the season for just $17.99.
Three things to know
• After allowing a career-high four runs on July 18, Anderson has limited opponents to four runs on 15 hits in his last 12 innings, with 11 stikeouts and one walk. He has pitched at least six innings in his last six starts.
• Wednesday will be a test to see if the Dodgers will play newly acquired left-handed outfielder Josh Reddick every day as they face off against a left-hander. Chase Utley is likely to get a day off, and A.J. Ellis is another candidate to start with the rookie Stewart on the mound.
• The Rockies' recent resurgence has been in large part thanks to great pitching. In July -- when they went 15-12 -- their starters had a 3.59 ERA and allowed 0.68 homers per nine innings, which was best in baseball. Anderson has not allowed a home run in 22 1/3 innings.
Ben Weinrib is a reporter for MLB.com based in Denver. This story was not subject to the approval of Major League Baseball or its clubs.