Braves' Jenkins set for first Coors Field test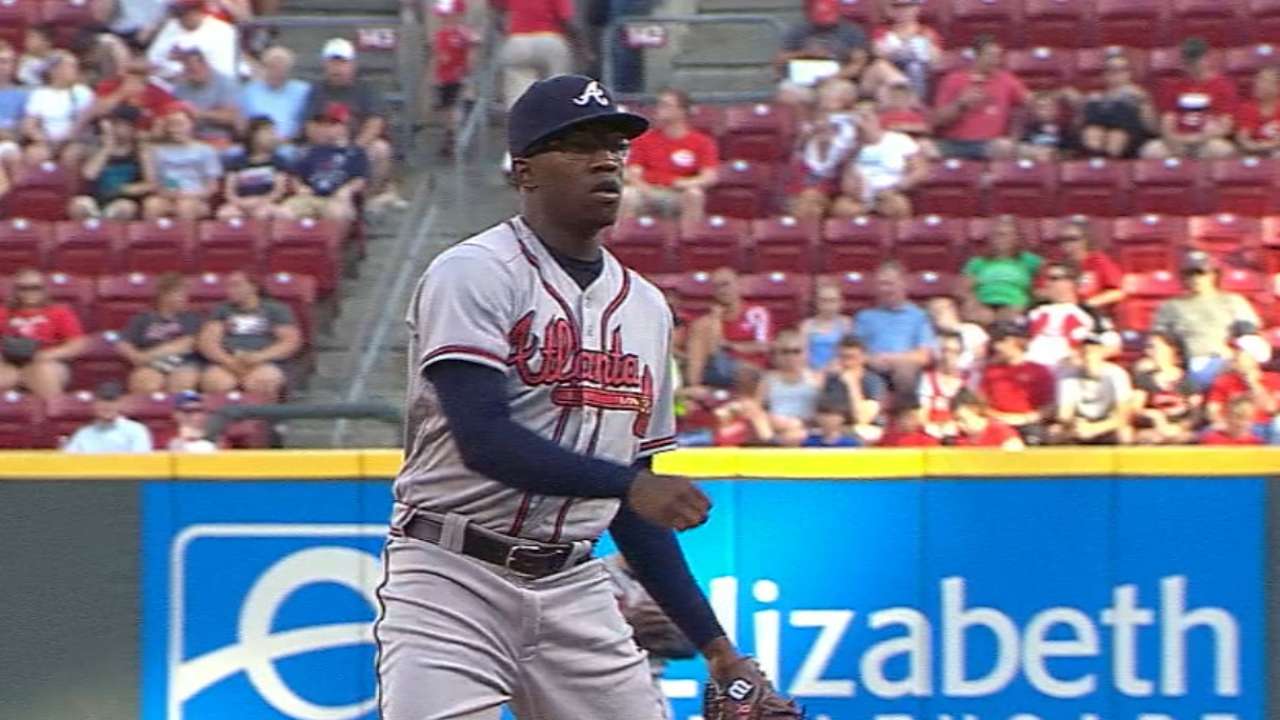 Braves rookie Tyrell Jenkins has found success through two Major League starts, but he will face his biggest challenge yet Sunday, when he takes the mound at Coors Field opposite Rockies right-hander Tyler Chatwood.
Jenkins' two starts came against the Phillies and Reds, who ranked 20th and 29th, respectively, in scoring this season. The Rockies were third in scoring, and Coors Field has the by far the highest Park Factor for runs -- 1.593 dwarfs second-place Progressive Field's 1.224 mark.
Jenkins has performed better as a starter than as a reliever this season. He has held opponents to three runs over 10 2/3 innings as a starter (2.53 ERA) but has a 5.79 mark in four relief appearances. He has 11 walks to just nine strikeouts this season.
Three things to know about this game
• Chatwood has struggled since coming off the 15-day disabled list with a mid-back strain. He has allowed 13 runs in three starts spanning 13 innings with seven strikeouts and nine walks.
• Braves utility player Chase d'Arnaud entered Saturday with a .396 batting average (19-for-48) in 13 games against the NL West this season, including 11 hits in his last five games. He also owns an eight-game hitting streak against NL West opponents.
• Chatwood last faced the Braves in 2014, and first baseman Freddie Freeman is the only hitter from that team still with the club. He hit two RBI singles off Chatwood, who was pulled after giving up eight runs in 2 1/3 innings.
Ben Weinrib is a reporter for MLB.com based in Denver. This story was not subject to the approval of Major League Baseball or its clubs.