Anderson looks to capitalize on Braves' aggressiveness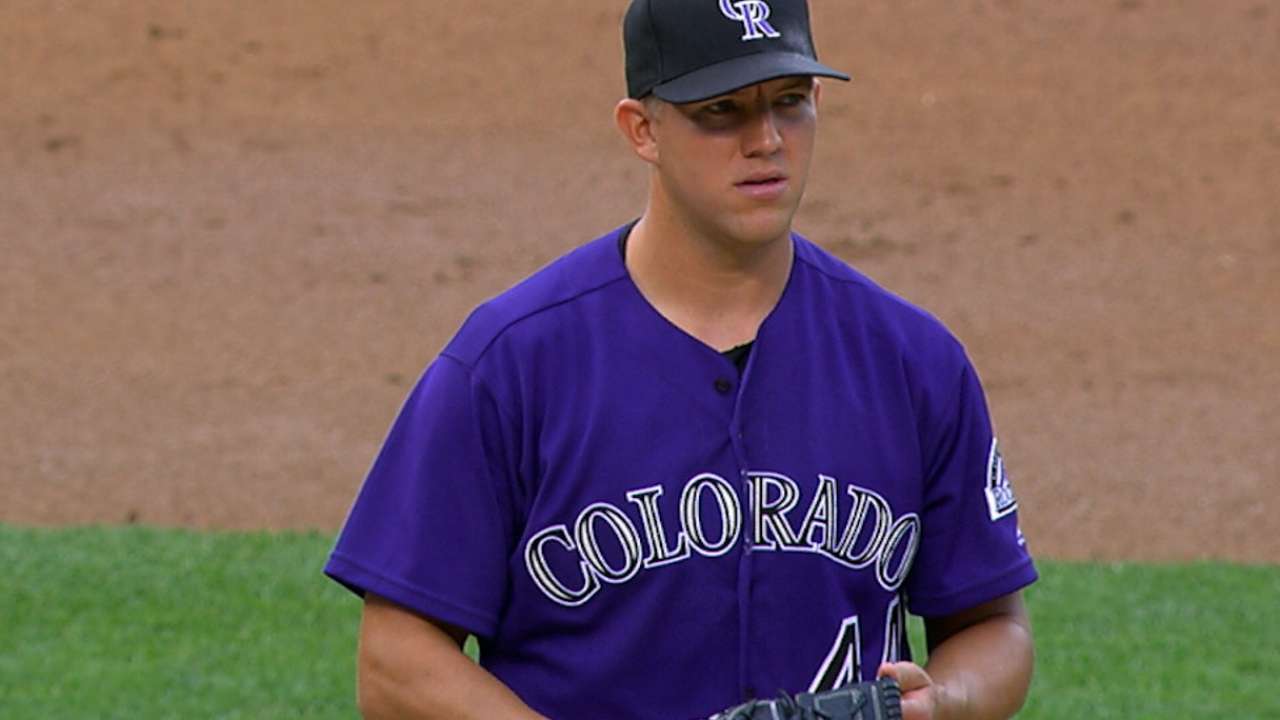 Rockies left-hander Tyler Anderson found success in his last start exploiting the aggressive Rays with his improved fastball command. On Saturday at Coors Field, he'll face an even more aggressive team in the Braves.
Against the Rays -- who are eighth in baseball with a 47.4 percent swing rate -- Anderson garnered swings on 50 of his 95 pitches. He only allowed one run through six innings before Tampa Bay tagged him for three runs, and he couldn't finish the seventh inning.
"I think my fastball command was a lot better," Anderson said. "It was coming back a little bit so we were able to throw strikes to both sides, and really that was the main thing, especially for a team that's so aggressive. Just being able to get them to put the ball in play and put it on the ground."
The Braves swing more (48.3 percent) than any team in baseball besides the Phillies and Royals and should allow Anderson to keep a similar game plan as he faces off against Atlanta right-hander Matt Wisler.
Three things to know
• Wisler has struggled in his last two starts, allowing six runs on eight hits over five innings in both outings. He was punished by five home runs, which is a bad trend heading into a game against a team that is fifth in baseball with 64 home runs at home.
• Rockies center fielder Charlie Blackmon's 14-game hitting streak is the longest active streak in the Majors. Blackmon is one of five players this season to have three hitting streaks of at least 10 games.
• Wisler faced the Rockies once last season, holding them to two runs on six hits over six innings with three walks and seven strikeouts. However, three of the six hits went for extra bases, including Carlos Gonzalez's first-inning home run.
Ben Weinrib is a reporter for MLB.com based in Denver. This story was not subject to the approval of Major League Baseball or its clubs.