Eickhoff, Anderson look to conquer Coors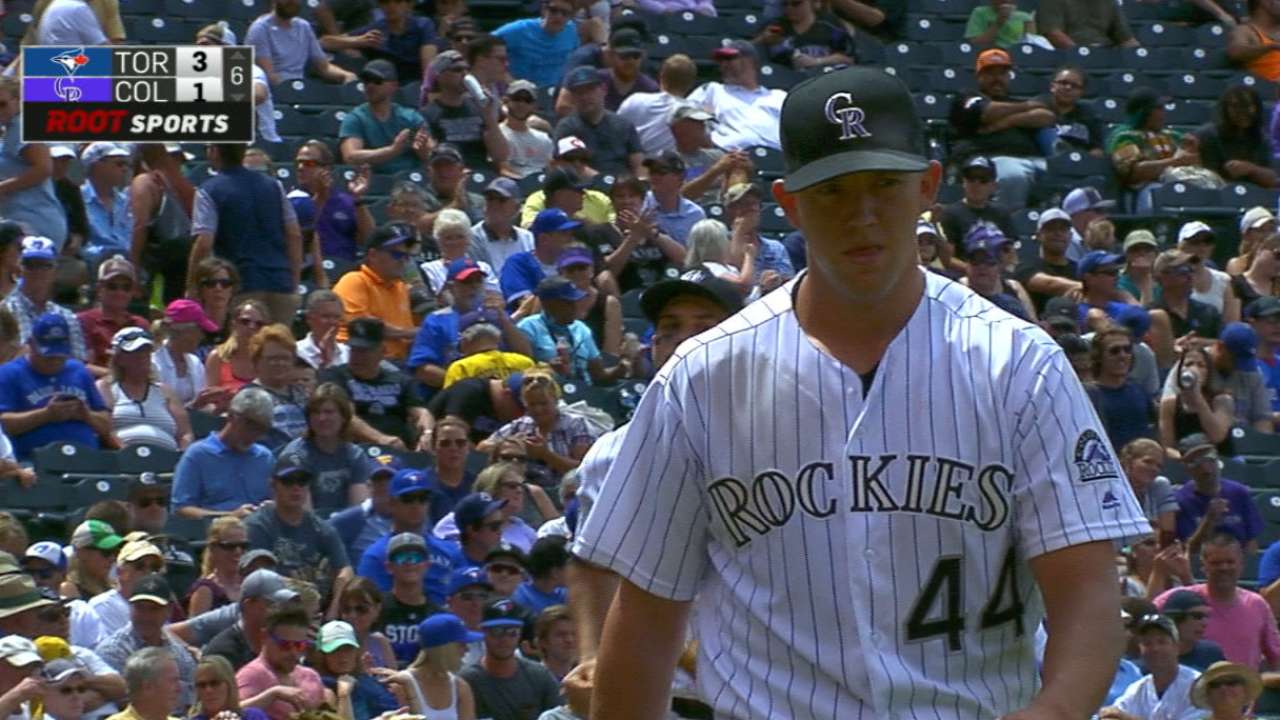 Jerad Eickhoff has established himself as an integral part of the Phillies' rotation this season. Now he just needs to figure out hitters' paradise Coors Field as he matches up against Tyler Anderson.
Eickhoff has a 3.30 ERA this season, but he's struggled with a 4.53 ERA on the road. Coors Field has the highest ballpark factor for runs in baseball (1.635). Citizens Bank Park has the second-lowest ballpark factor this season (0.795), only behind Dodger Stadium (0.783).
Anderson has excelled in Denver. In his three starts, he has held opponents to five earned runs over 18 innings. His home ERA (2.50) is better than his road ERA (3.86).
Three things to know about this game
• No Rockies have seen Eickhoff in the Majors, but Cristhian Adames and Trevor Story have faced him in the Minor Leagues. Adames went 4-for-11 against him with a home run, two doubles and a walk in Double-A and Triple-A, and Story went 1-for-5 with a triple and two strikeouts in Class A.
• Trevor Story's 21 home runs tie the NL rookie record for homers before the All-Star break. Before hitting two on Thursday, he went 0-for-16 after recovering from a bruised right middle finger when he was hit by a pitch.
• Anderson has not walked more than two hitters in any of his five Major League starts this season. He also has two walks or fewer in all of his Minor League starts in 2016, except his first one, in which he walked five in 3 2/3 innings.
Ben Weinrib is a reporter for MLB.com based in Denver. This story was not subject to the approval of Major League Baseball or its clubs.