Nova, Bettis to match up to wrap two-game set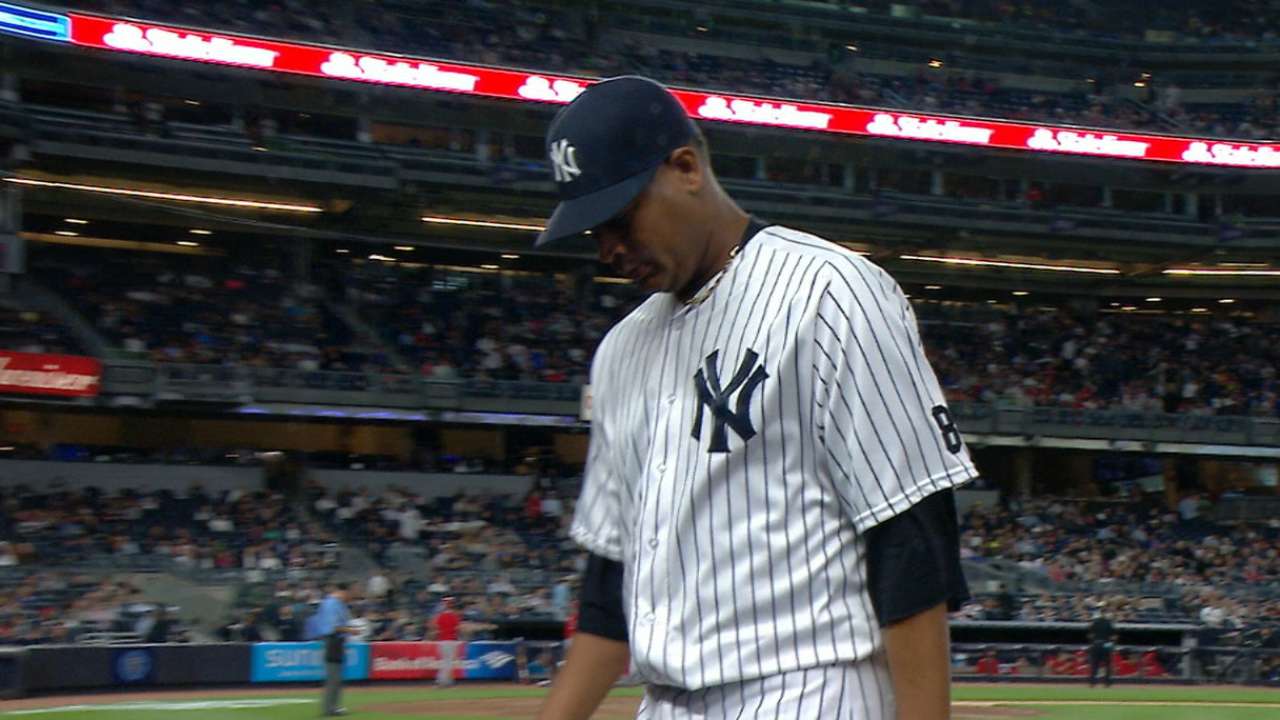 The Yankees will face the Rockies for the 11th time ever at Coors Field on Wednesday as Ivan Nova gets the start for New York against Colorado's Chad Bettis (4-5, 5.85 ERA).
First baseman Ike Davis is expected to make his first start for the Yankees after signing with the team on Sunday. Davis made his Yankees debut as a pinch-hitter in Tuesday's series opener, knocking an RBI single in the eighth inning.
Davis, a longtime New York Met, was hitting .268/.350/.437 in Triple-A this season for the Rangers before he was granted his release from his Minor League deal. Davis also represents the only Yankee to have faced Bettis, hitting two doubles in two at-bats in 2013 and going 0-for-3 against him in 2015 with the Pirates.
Bettis has gone through a rough stretch lately, averaging just over four innings per start in his last four outings, compiling an ERA of 11.57 during that stretch. However, with an off-day and the additions of Tyler Anderson and Jorge De La Rosa to the rotation, he will be pitching on extra rest, which could help.
Things to know about this game
• Nova (5-3, 4.39) has been excellent in his Interleague career, with an ERA of 2.13, including a 1.14 ERA in National League parks. In his only game against the Rockies, however, he gave up four runs over six innings at Yankees Stadium in 2011.
• Yankees outfielder Carlos Beltran missed Tuesday's series opener with a swollen left knee. The Yankees were hopeful that Beltran would be able to play Wednesday.
• Rockies outfielder Gerardo Parra exited Tuesday's game after colliding with shortstop Trevor Story while both were tracking a popup.
Ben Weinrib is a reporter for MLB.com based in Denver. This story was not subject to the approval of Major League Baseball or its clubs.