Reyes replaces Garcia in Cardinals' rotation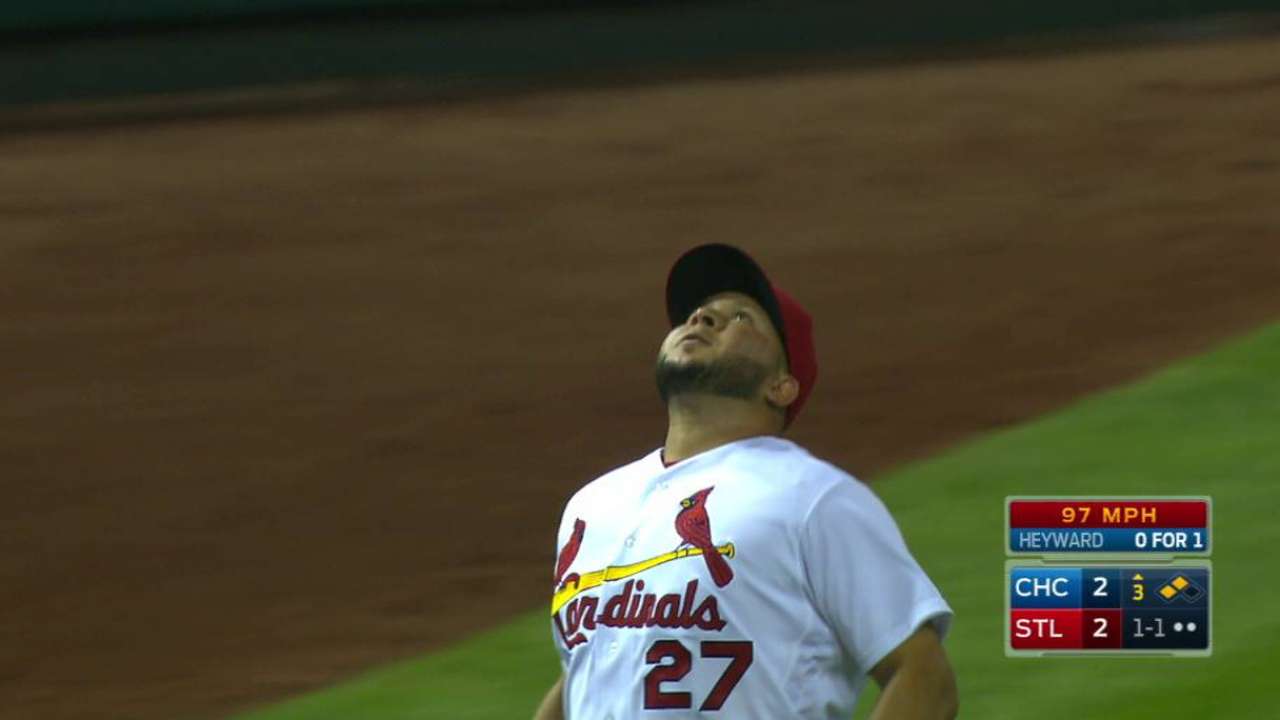 SAN FRANCISCO -- Manager Mike Matheny announced Thursday that the Cardinals will bump struggling left-hander Jaime Garcia from the rotation and replace him with rookie right-hander Alex Reyes. That puts Reyes in line to start Sunday's series finale in San Francisco.
The decision came two days after Garcia lasted a career-short 1 2/3 innings in his 29th start of the season. Reyes replaced him that night and, despite walking six, kept the Cubs scoreless over his 4 1/3-inning appearance.
"After coming into the game that he came into, pitching the way that he did, it seemed like a pretty easy transition to give him that opportunity," Matheny said of Reyes, whose start on Sunday will be the third of his career. "He's continuing to impress us no matter what situation we do put him into, and we feel like he gives us our best shot right now."
Reyes has made a strong first impression since his Aug. 9 callup. Despite a walk rate of 5.1, he's posted a 1.29 ERA and struck out 34 over 28 innings. In his two previous spot starts, Reyes allowed three runs in 10 2/3 innings.
As for Garcia, he now shifts to the bullpen. His role will be an unfamiliar one, as Garcia hasn't pitched in relief since he was a rookie in 2008. This was not a planned move, but Garcia's 8.23 ERA over his last six starts necessitated a change by the Cardinals, who are locked in a tight Wild Card race with the Giants and Mets.
"I've always been a starter in the Major Leagues, but now the team needs me to come out of the bullpen. It is what it is," Garcia said. "That's the decision they made. I'll be ready for whenever they need me."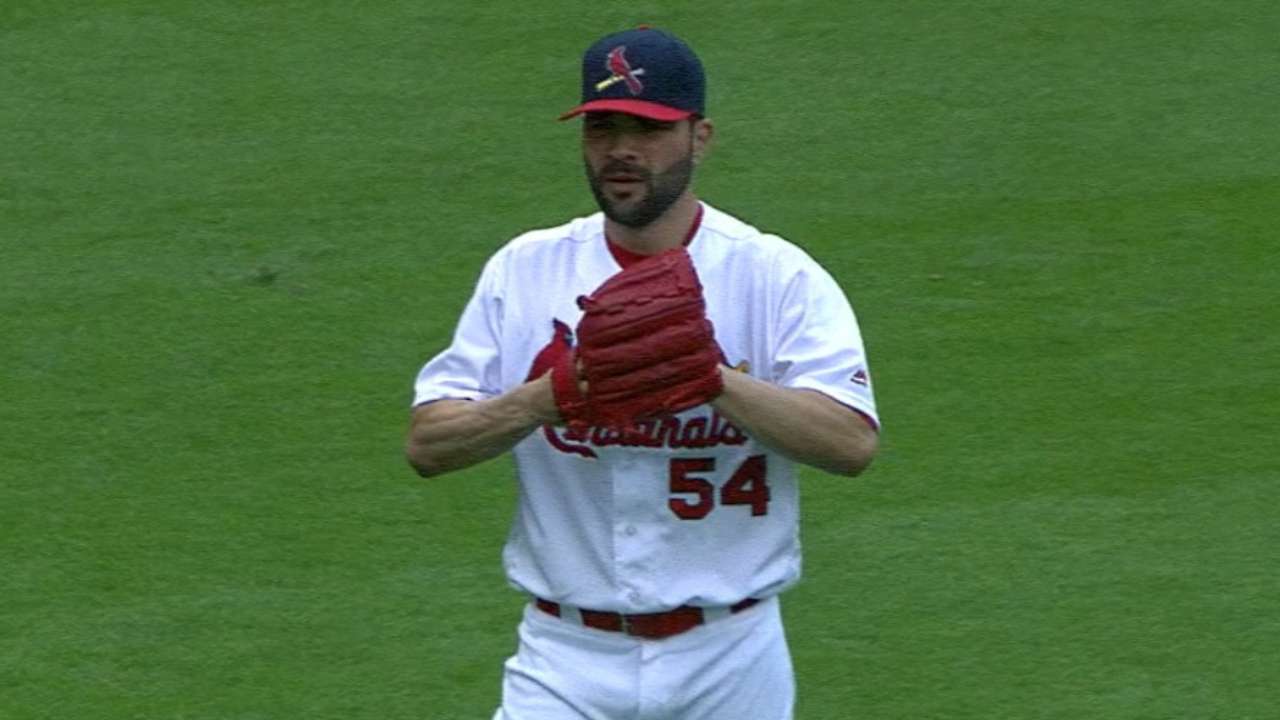 Why Garcia has had such an up-and-down season remains a mystery to the Cardinals, who, Matheny reiterated Thursday, still have no indication that anything is physically wrong with the lefty. Garcia did acknowledge the possibility of fatigue given that he's thrown more innings (164 2/3) than in any season since 2011.
Whatever the reason, it's left him with an ERA nearly two runs higher (4.65) than it was last season (2.43). After throwing 15 quality starts in his 20 appearances in 2015, Garcia has 10 this year.
How he'll be used in the bullpen remains nebulous, though he's an obvious candidate to pitch in long relief. A potential return to the rotation later this month hasn't been ruled out either.
"I told him this isn't necessarily something you have to accept from here on out," Matheny said. "Just be ready to pitch. We'll get you right, too. I don't think anybody that has watched our games when Jaime is on would disagree that this guy has special stuff when he can put it all together."
Jenifer Langosch has covered the Cardinals for MLB.com since 2012, and previously covered the Pirates from 2007-11. Read her blog, follow her on Twitter, like her Facebook page and listen to her podcast. This story was not subject to the approval of Major League Baseball or its clubs.