Papi vaults past Mantle into 17th place on HR list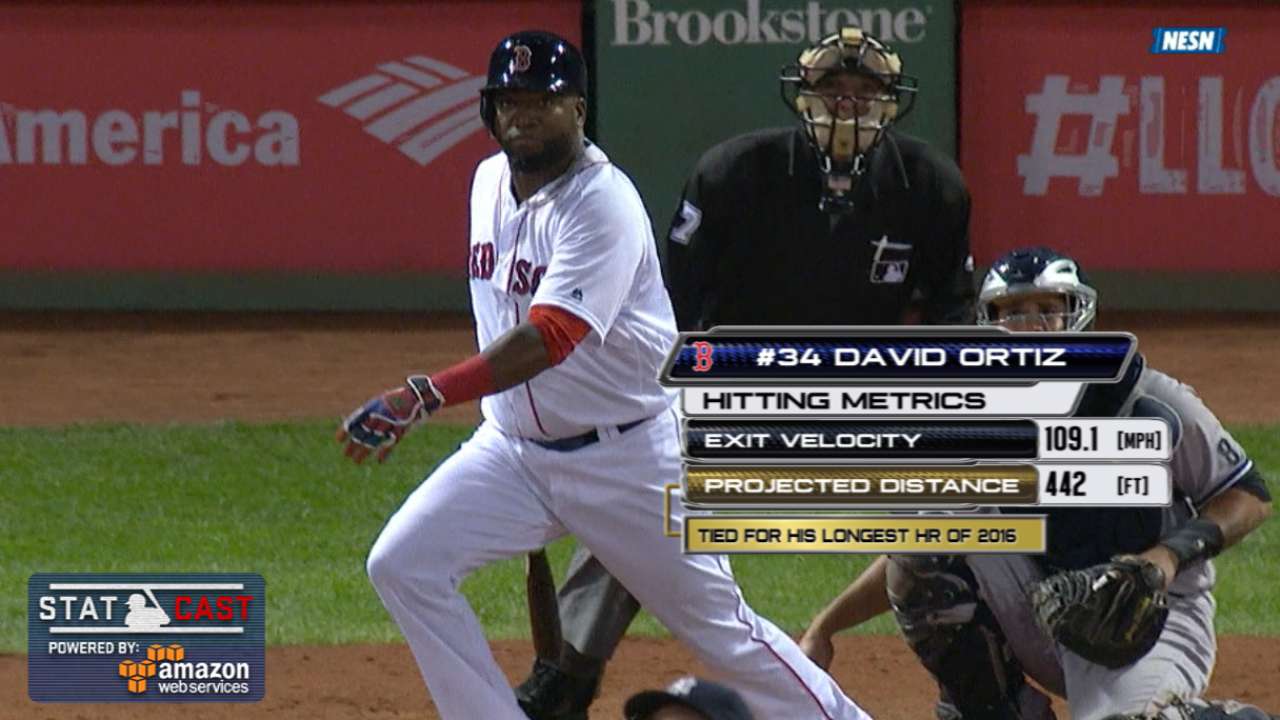 BOSTON -- When David Ortiz smashed a solo homer to center in the bottom of the eighth inning on Thursday night to pass Mickey Mantle with career homer No. 537, it seemed like it would be a nice milestone moment in a tough loss to the Yankees.
Instead, it was the hit manager John Farrell and many teammates credited with turning the night around and leading to the dramatics that would follow in a wild, 7-5 win at Fenway Park.
Hanley Ramirez was the walk-off hero with two outs in the bottom of the ninth, but Ortiz, who is now 17th on the all-time homer list, was the setup man.
• Hanley's walk-off homer dissected
Ortiz's drive, a lined shot to center off Adam Warren, was his 53rd career home run against the Yankees and was crushed in Mantle-esque fashion.
Projected at 442 feet by Statcast™, with an exit velocity of 109 mph, the homer is tied for Ortiz's longest of the season. He also swatted homers projected at that distance on July 19 against the Giants and on Aug. 15 against the Indians.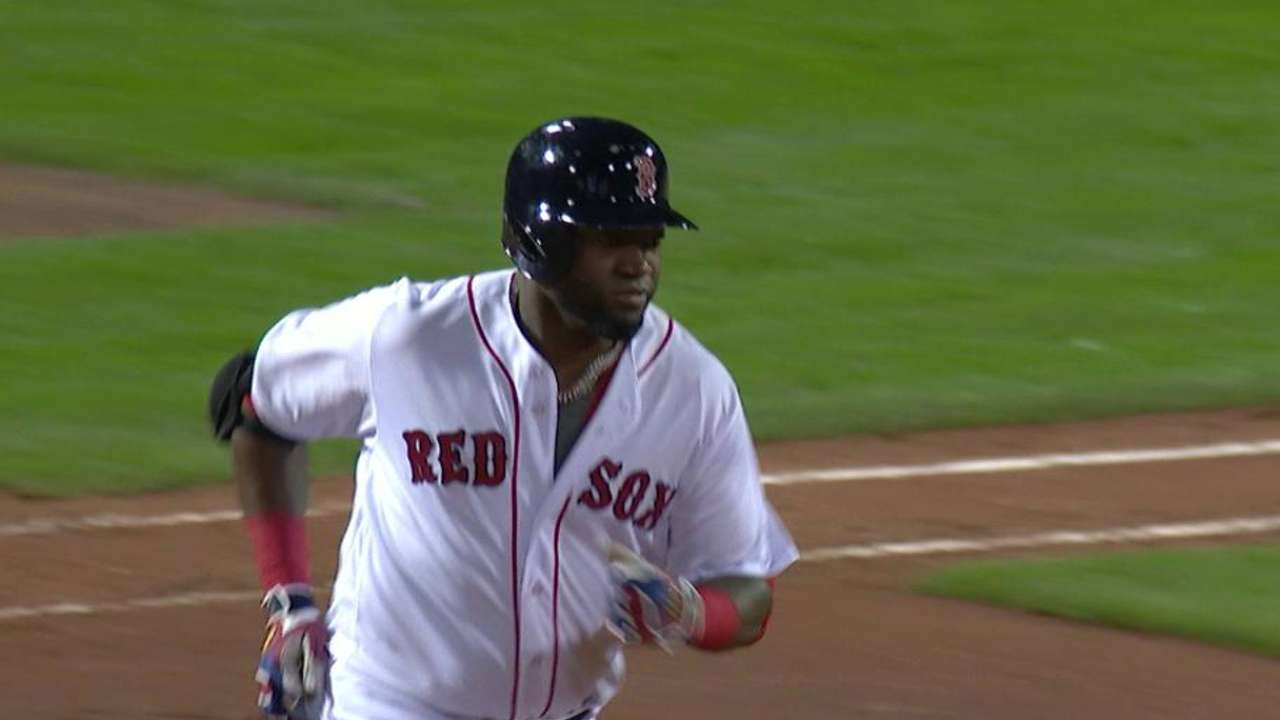 "I'm not really focused on any of that, any of those personal numbers," said Ortiz, when asked about passing Mantle. "We need to win right now. We need to do whatever it takes to win. The race right now is very close. You look at the standings right there on TV -- every win matters right now. It's great to be part of the history and stuff, but right now, I'm not focusing on that. I'm focusing on winning."
• Ortiz in line to start through regular season
The Red Sox trailed, 5-1, when Ortiz turned on Warren's 88-mph slider.
"That's David," said Ramirez. "Everybody knows David. Why do we have to talk about him? He's unbelievable. When he hit the homer, he came back in the dugout and said, 'Let's go.'"
The homer is also tied for Ortiz's third longest in the Statcast™ Era and tied for the sixth longest by a Red Sox player this season.
• Yankees plan Sept. 29 tribute for Ortiz
It was Ortiz's 34th homer as he continues to have a terrific final season in the Major Leagues.
"I think when you go back into the eighth inning, David's solo home run there was an instant energy boost among us, and you could feel it in the dugout," said Farrell.
Ian Browne has covered the Red Sox for MLB.com since 2002. Follow him on Twitter @IanMBrowne and Facebook. This story was not subject to the approval of Major League Baseball or its clubs.