Giants reap benefits of skipping batting practice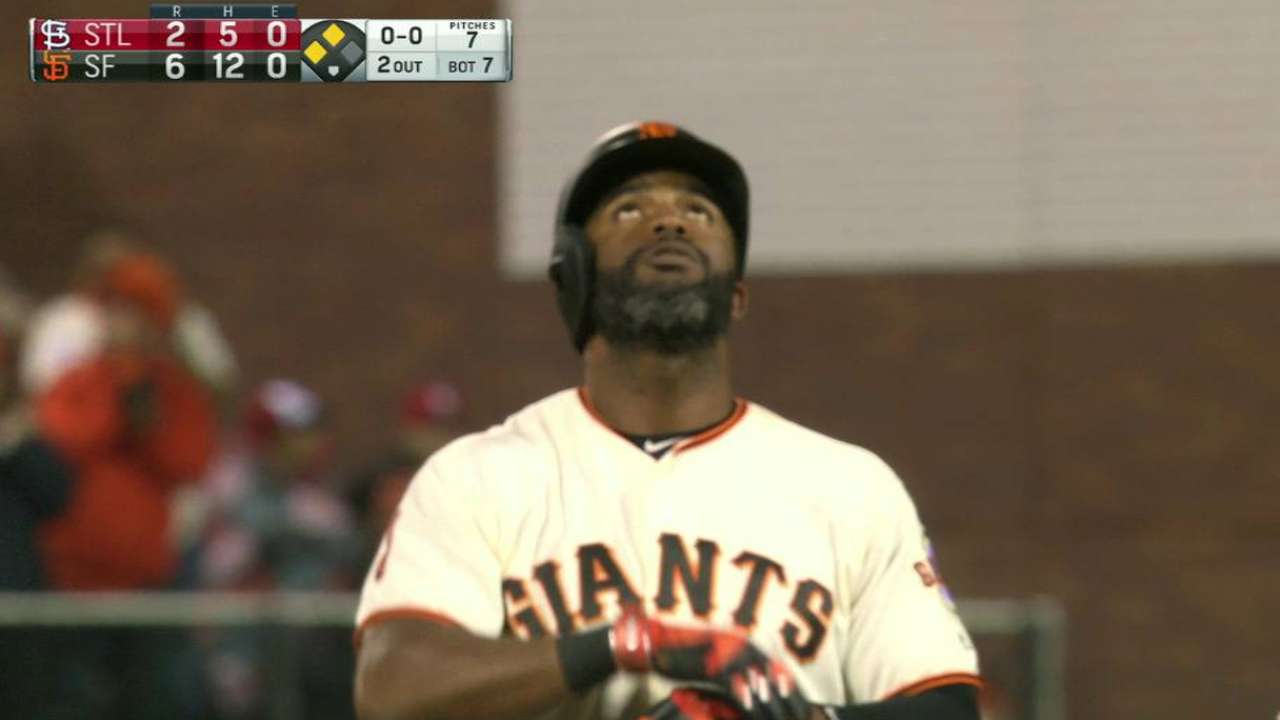 SAN FRANCISCO -- After the Giants generated just four singles in Wednesday's series finale against the Padres, manager Bruce Bochy canceled batting practice Thursday. Bochy's hope was that an absence in the pregame routine would "freshen" up his players.
It worked, as the Giants' offense tallied 12 hits in a convincing 6-2 win against the Cardinals Thursday night.
The results were so positive that Bochy is sticking to the routine for at least one more day.
"We're not changing anything," Bochy said after the game.
The manager received contributions up and down the lineup during the Giants' series opener. Eduardo Nunez, who missed the last three games because of back tightness, returned to third base and went 3-for-4 with a double.
"He was a shot in the arm for us," said Bochy.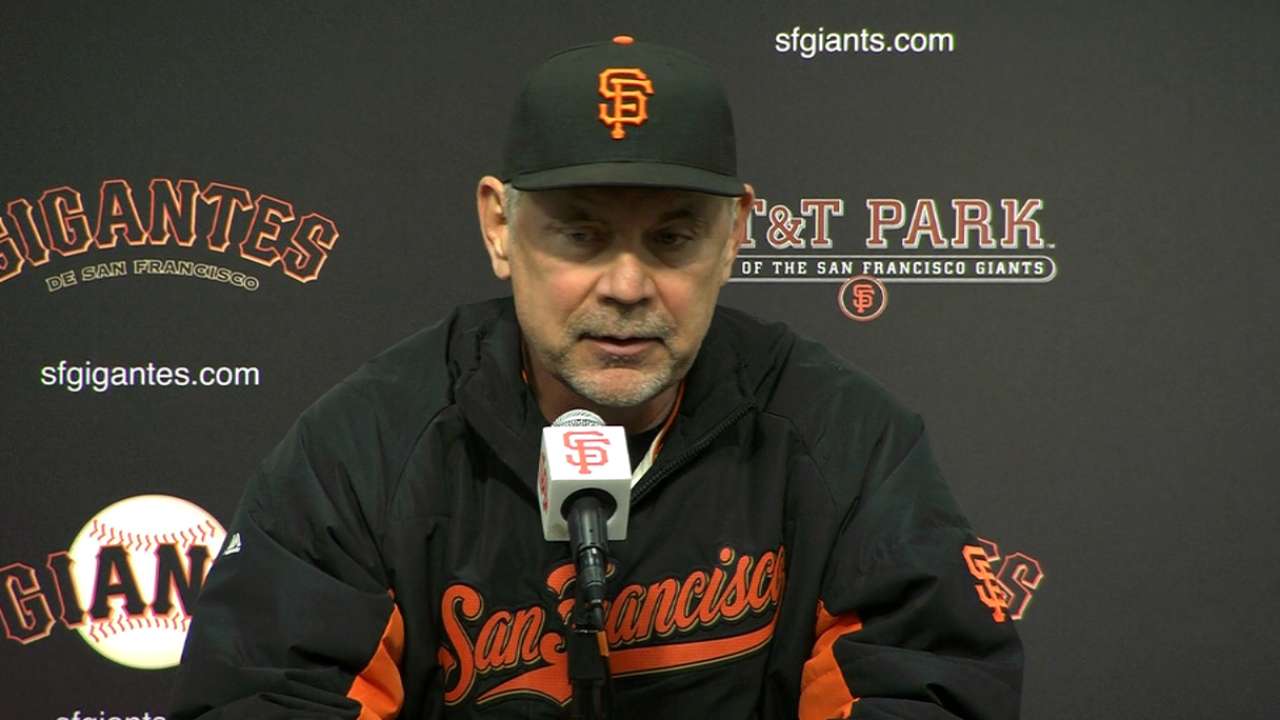 Batting eighth, Denard Span supplied the club with his best game of September, going 2-for-3 with two RBIs. His two-run single in the seventh inning was just the second time he's driven in a run this month.
"We felt like it was time to mix up the lineup a little bit," Bochy said of Span, who entered Thursday batting .068 in September. "I know it's been a tough go for him recently. But he handled it well. He went out there and got a couple hits, big hit with the bases loaded. That's the way it's got to be. sometimes you can dwell on it or think you're being punished, but that is not the case. We just wanted to break it up and do something for this offense."
Span said before the game that he wasn't bothered by the realignment, adding he'll "do whatever it takes to help this team," whether he's batting leadoff or last.
Span's struggles matched with Gorkys Hernandez's success against left-handed pitchers may create a platoon in center field, though. Hernandez has posted a .500/.538/.833 slash line against southpaws since joining the club. He also recorded two of his three hits Tuesday against Padres left-hander Clayton Richard.
"The way he's played, you have to look at him against lefties," Bochy said Wednesday. "He's made enough noise with his starts that he's a guy that is in the mix right now; that's why he played [Tuesday]."
The manager added that infielder Kelby Tomlinson may continue to be used in a similar fashion. Tomlinson is batting .345 against left-handers this year.
Bochy is making decisions like these in an effort to get "the offense going." Skipping batting practice proved to be effective for one night.
"It was refreshing," said Hunter Pence, who hit a two-run home run in the first inning. "I think it was a really good call by Bochy."
Justin Wise is a reporter for MLB.com based in the Bay Area. This story was not subject to the approval of Major League Baseball or its clubs.