D-backs shut down De La Rosa for season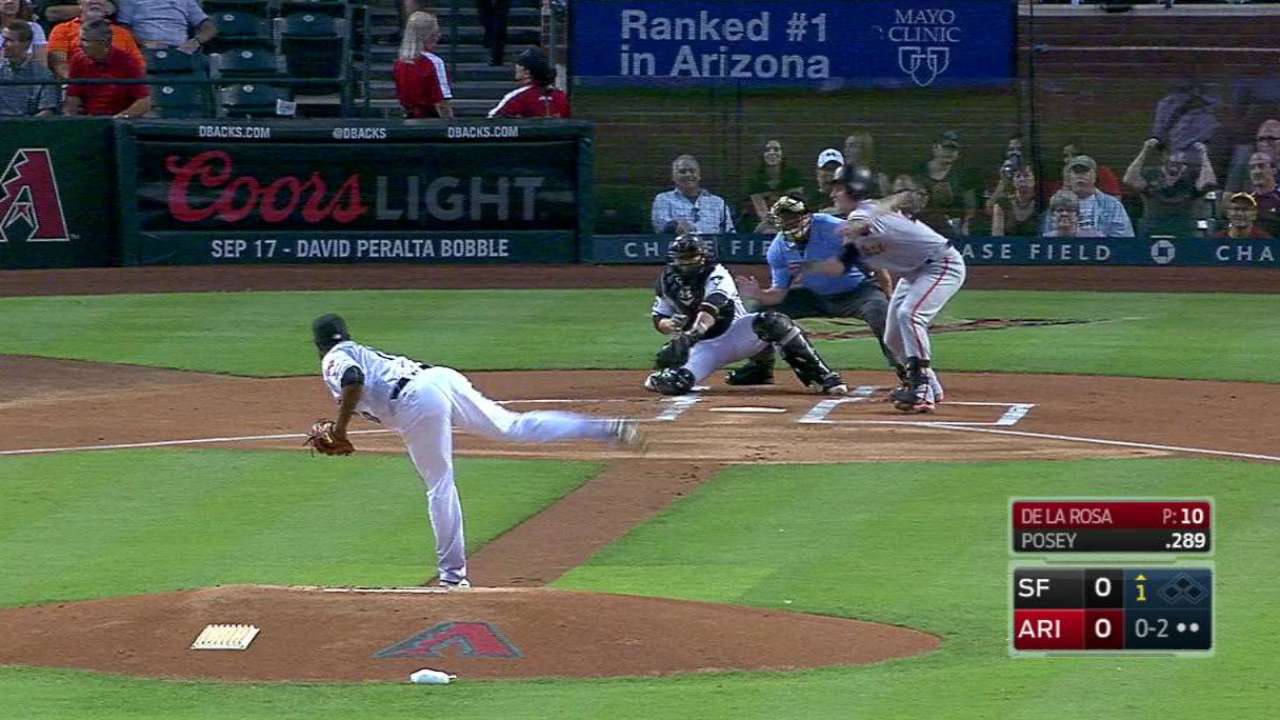 PHOENIX -- Rubby De La Rosa felt discomfort in his right elbow during his start on Wednesday night against the Rockies, which lasted just one-plus inning on 45 pitches, his second outing since coming off the disabled list. Now, the D-backs will shut down the right-handed starter for the remainder of the season.
"It's a super smart move right now, I just want to feel 100 percent," said De La Rosa, who spent more than three months on the DL with right elbow inflammation. "It's not pain, it's just uncomfortable. I don't feel like me."
De La Rosa may throw bullpen sessions or simulated games, but his time in the Majors for this year is over. He went 4-5 with a 4.26 ERA in 13 games (10 starts) for Arizona.
On Wednesday, De La Rosa had a pitch limit of 60, but couldn't reach it. He threw 39 in the first inning and was removed after issuing a leadoff walk in the second. The D-backs previously planned on building the right-hander up to 70 pitches by the end of the season.
Manager Chip Hale met with De La Rosa, chief baseball officer Tony La Russa and general manager Dave Stewart on Thursday, when they decided it would be best for the right-hander to not pitch in the Majors again this year.
"His command and his confidence in his command are not Major League quality yet," Hale said. "So we don't want to put him out there in those situations. He's going to keep throwing, we're going to keep working it."
As for De La Rosa, his focus will shift on being ready for Spring Training and the 2017 season.
"Just try to keep going, pitching, simulated game, bullpen," De La Rosa said. "I just want to feel better in my arm, just try to feel 100 percent ready."
Jake Rill is a reporter for MLB.com based in Phoenix. This story was not subject to the approval of Major League Baseball or its clubs.