Klentak excited for Phils' future amid rebuild
GM identifies where club, players succeeded and fell short in 2016
PHILADELPHIA -- The Phillies have a little more than two weeks to play in the 2016 season and perhaps nobody is more excited than general manger Matt Klentak, who will try to advance the organization's rebuild in the coming months.
The Phillies already can say they won more games this season (65) than last season (63), but where do they truly stand? The starting pitching has shown positive signs, but they also lost Aaron Nola and Zach Eflin to season-ending injuries. The offense remains the worst in Major League Baseball, ranking last in on-base percentage (.296) and runs per game (3.66) entering Thursday. Top prospects J.P. Crawford and Nick Williams did not perform as well as some had hoped in Triple-A, dampening preseason expectations they could be everyday contributors by early next season.
Phillies manager Pete Mackanin said he would love to add a professional hitter or two. Martin Prado and Ian Desmond are on some folks' wish lists. But if Klentak agrees with his manager, he did not tip his hand before Thursday's series finale against the Pirates at Citizens Bank Park.
"Organizationally that is something we're really going to need to focus on, not only for this season but for the foreseeable future," Klentak said about the team's low on-base percentage. "In the same way that we talk about controlling the strike zone on the mound, we need to do so in the batter's box as well. Improvement in that area is going to be critical for us, and whether that comes in the form of promotions from the Minor Leagues, in the form of trades, or in the form of free agents, I think we're going to have to consider all of that in order to make our team better. Adding veterans to a rather young club, I think that more often than not that's going to be a good idea."
The Phillies have just three players with 200 or more plate appearances with a .300 on-base percentage entering play Thursday: Cesar Hernandez (.359), Odubel Herrera (.357) and Cameron Rupp (.313). Compare that to the 2008 Phillies, who had 12 players in that category.
Freddy Galvis has received plenty of praise lately from Mackanin because he has 19 home runs and 64 RBIs, but Galvis also is last in baseball with a .271 on-base percentage.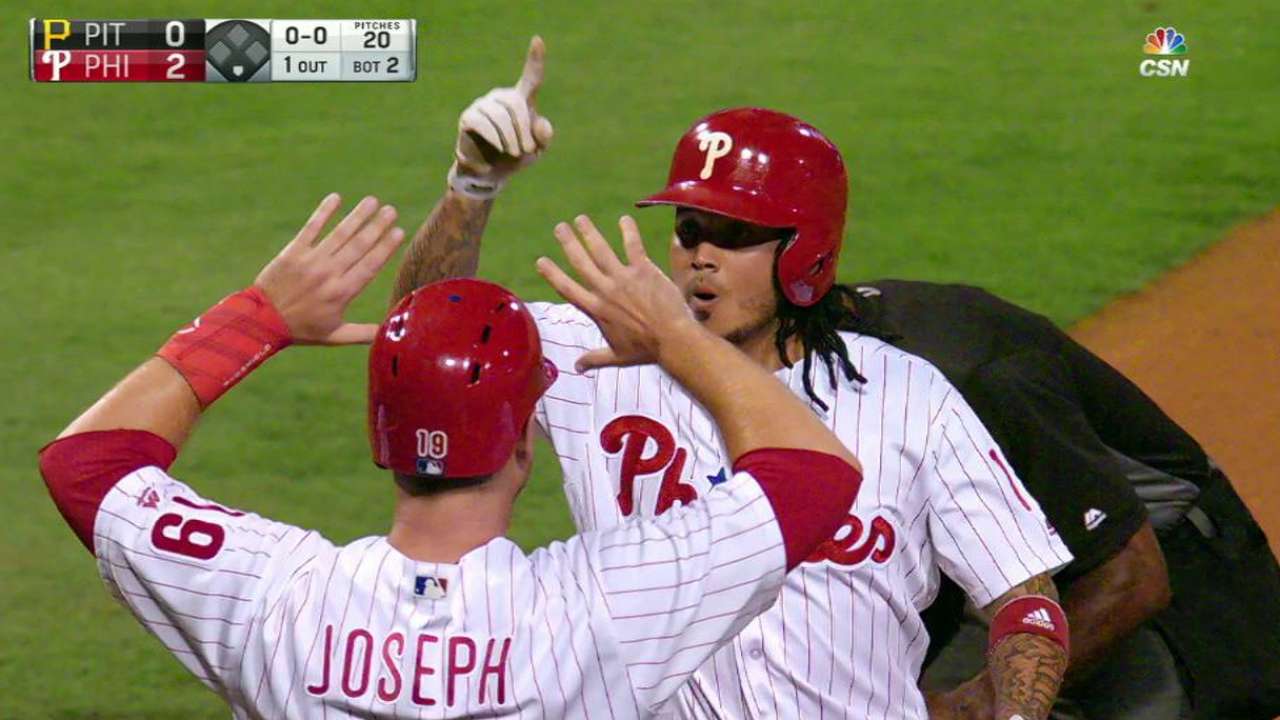 Do Galvis' stellar defense and power numbers outweigh his low OBP?
"He's one of the most reliable, dependable shortstops in the league, and we see it every night," Klentak said. "We like to have players who can control the strike zone and get on base. Now realistically, we know every player's not going to be able to do that. We know that. There are playoff teams that hit a lot of homers but don't work counts especially well and there are teams that grind out at-bats and don't hit a lot of homers. There's a lot of ways to win in this game. But in the aggregate, we have to look at Freddy Galvis' season as a very, very positive one this year."
Of course, if Crawford had fared better in Triple-A, Galvis' production might be more of an issue, but at the moment it is hard to picture anybody other than him being the Opening Day shortstop next season. Crawford, 21, hit .244 with 11 doubles, one triple, four home runs, 30 RBIs and a .647 OPS in 385 plate appearances with Lehigh Valley. He is the No. 2 prospect in baseball, according to MLBPipeline.com.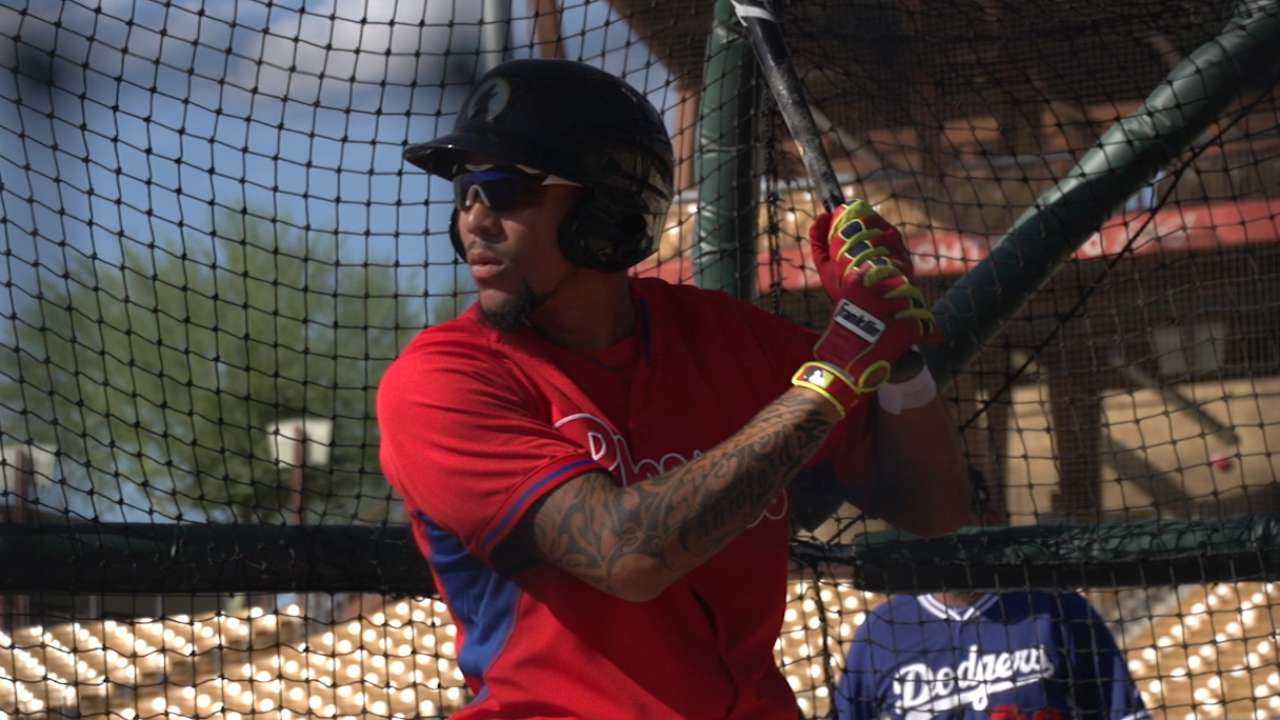 "We challenged him," Klentak said. "A 21-year-old at Double-A, but certainly Triple-A is aggressive. I think he's proven at both levels that he still has the ability to control the strike zone as well as anybody in our organization and probably the best in Minor League Baseball. I think his defense has taken a step forward.
"He's still 21 years old. He still needs to get stronger. He still has some things he needs to work on. Players are not always going to excel at every turn. They're going to have bumps in the road and they're going to have to overcome them. I'm confident J.P. will."
It seemed a smart bet that Williams, who is the No. 50 prospect in baseball, would join the Phillies at some point this season, but he hit just .258 with 33 doubles, three triples, 13 home runs, 64 RBIs and a .714 OPS in 527 plate appearances in Triple-A. He struck out 136 times and walked just 19 times.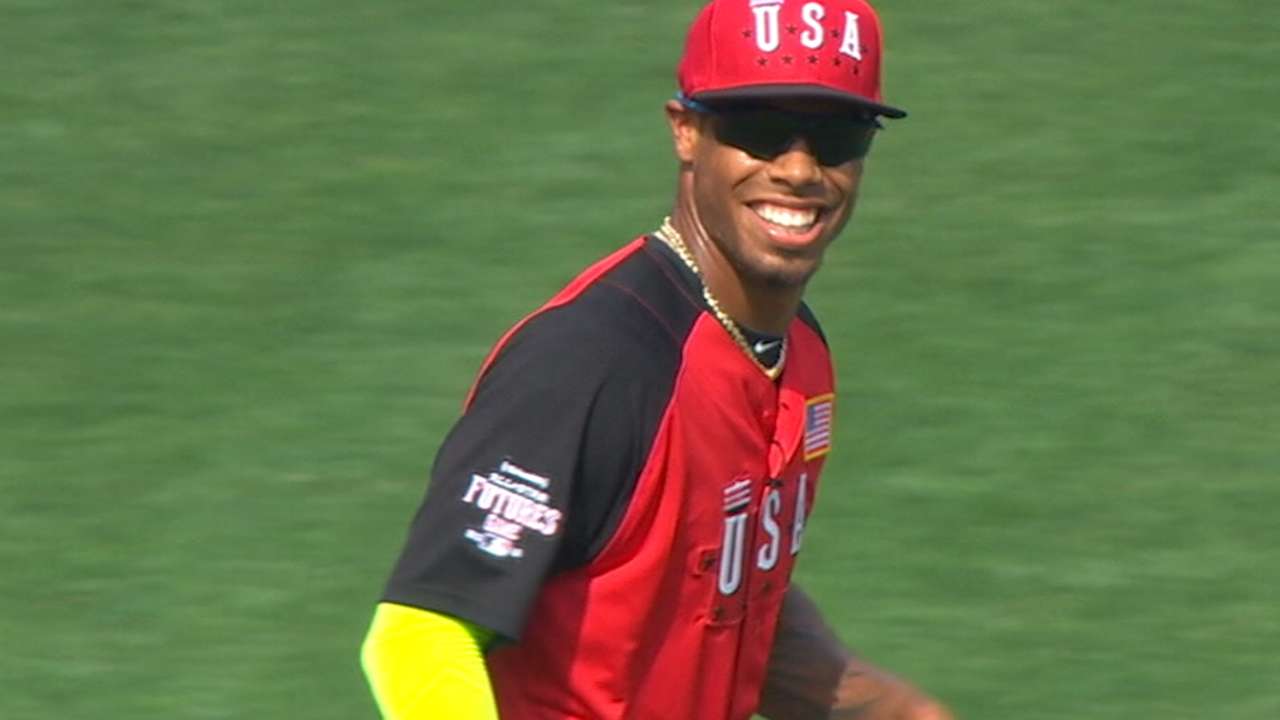 Asked if Nola's right elbow injury and Williams' struggles slowed the rebuild's timetable, Klentak said, "I think that remains to be seen, right? We don't know the full extent of what's going on with Nola. If he comes back and is healthy and ready and able for Opening Day next year, that probably had minimal impact. And in Nick's case, we've been talking about Nick all year long. And I keep falling back on the fact that he's 22 years old in Triple-A. He went through some spurts earlier in the year where he was as dynamic as anybody, and then he faded toward the end.
"I'm not ready to concede yet that's a setback for him or the organization. It's part of his development. And we'll see where next year takes him."
Todd Zolecki has covered the Phillies since 2003, and for MLB.com since 2009. Read his Phillies blog The Zo Zone, follow him on Twitter and listen to his podcast. This story was not subject to the approval of Major League Baseball or its clubs.