Archer joins O's Jones for Boys & Girls Club visit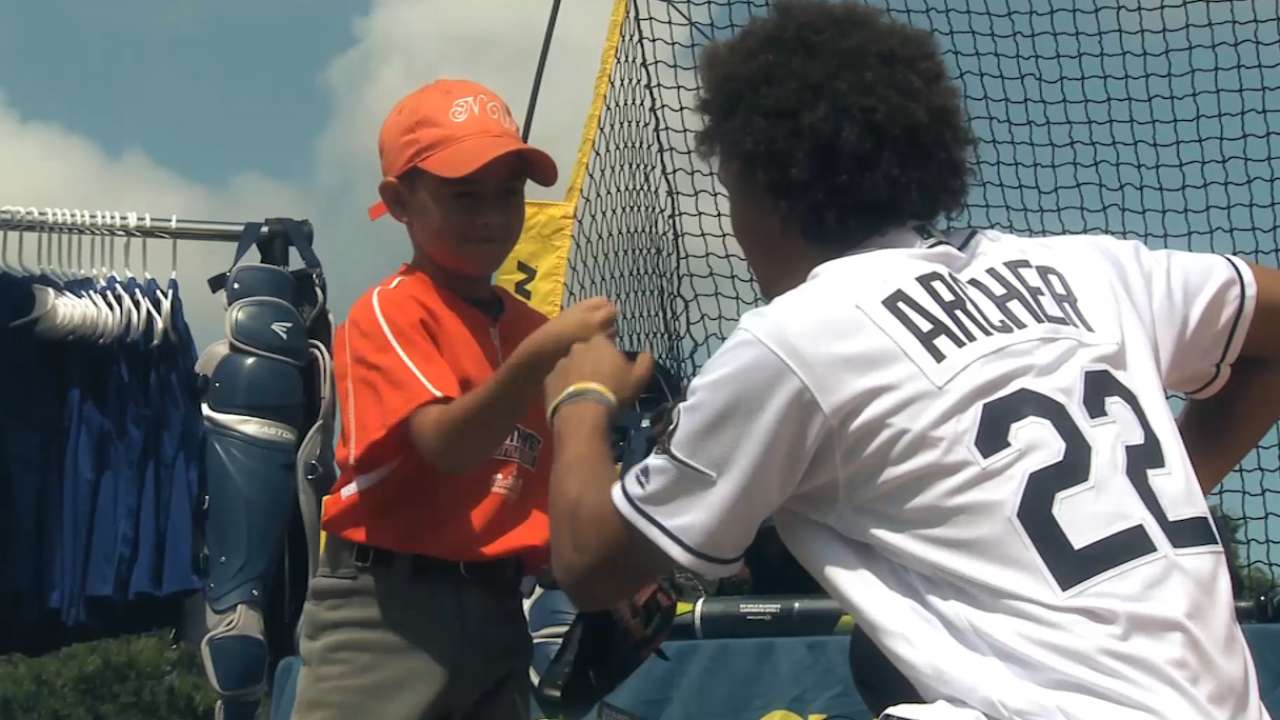 BALTIMORE -- Chris Archer joined with Orioles outfielder Adam Jones prior to Thursday night's game to meet with a group of kids from the Boys & Girls Club of Metropolitan Baltimore.
Archer and Jones are both candidates for the 2016 Roberto Clemente Award.
Jones is "always a very thoughtful person," Archer said. "And I'm happy that he's given me the opportunity to work with his group. Because the Boys & Girls Club in Baltimore is his baby and I'm glad to be a part of it."
#Orioles & #Rays Roberto Clemente Award nominees @SimplyAJ10 & @ChrisArcher22 met pregame w/kids from @BGCMetroBalto pic.twitter.com/Vnn6N3JWxq

— Baltimore Orioles (@Orioles) September 15, 2016
Since 2015, Archer has visited and delivered motivational messages to kids in Arlington, Cleveland, Detroit, New York, Oakland, Philadelphia and Toronto.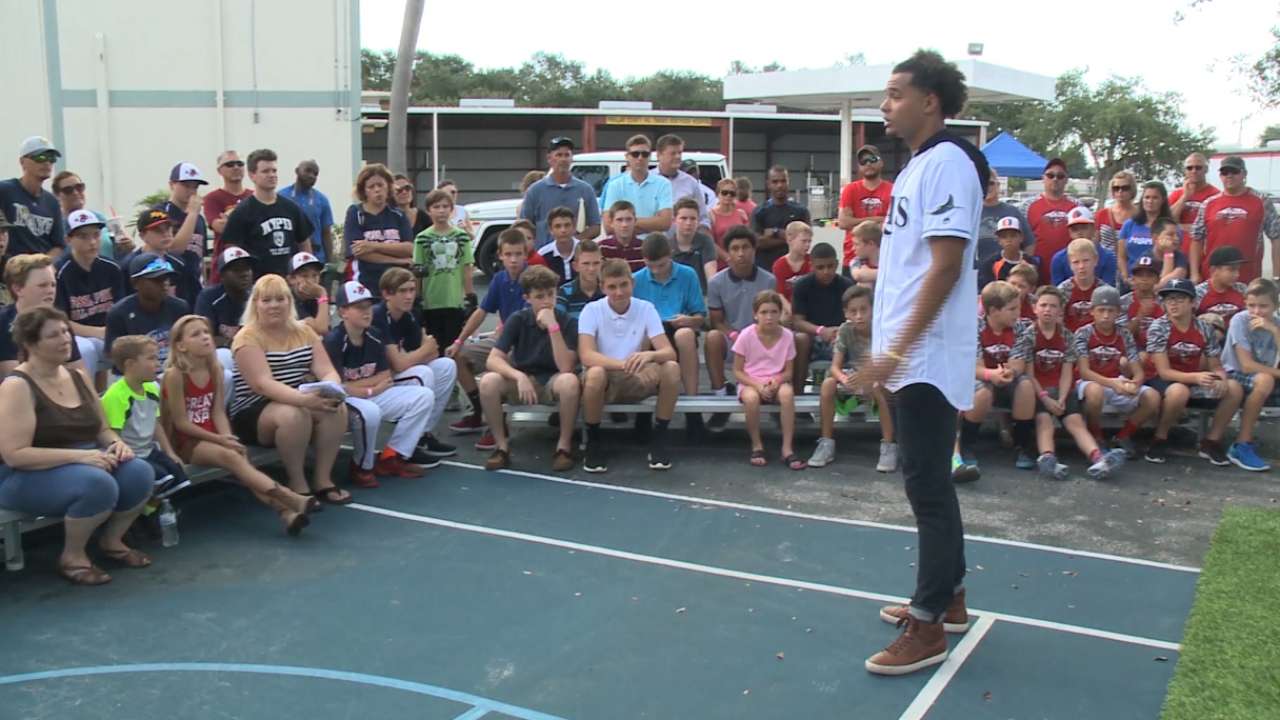 Worth noting
• Logan Morrison suffered a tendon strain of his left wrist (ECU strain) while swinging at a pitch in the fourth inning of Sunday afternoon's game at Yankee Stadium. On Wednesday, he returned to St. Petersburg to be seen by hand specialist Dr. Doug Carlan.
Rays manager Kevin Cash was asked about the results of that visit.
"Lo-Mo's going to get a second opinion," Cash said. "Basically it's what we said, he saw the doctor and basically it's what we thought it was."
Surgery is the expected outcome for Morrison. Either way, he should be out for the remainder of the season, which means he'll finish at .238 with 14 home runs and 43 RBIs.
Morrison will be a free agent after the season.
• Xavier Cedeno (neck tightness) threw on Monday, but has been slow to progress. Cash told reporters earlier in the week that it's not likely he'll pitch again on the current road trip. When asked about the left-hander on Thursday, Cash said, "Nothing new."
Cedeno has not pitched since Aug. 29 at Boston. His last eight appearances since Aug. 16 have been scoreless.
Bill Chastain has covered the Rays for MLB.com since 2005. This story was not subject to the approval of Major League Baseball or its clubs.