Ortiz in line to start through regular season
Farrell's prudence all summer paying dividends as postseason approaches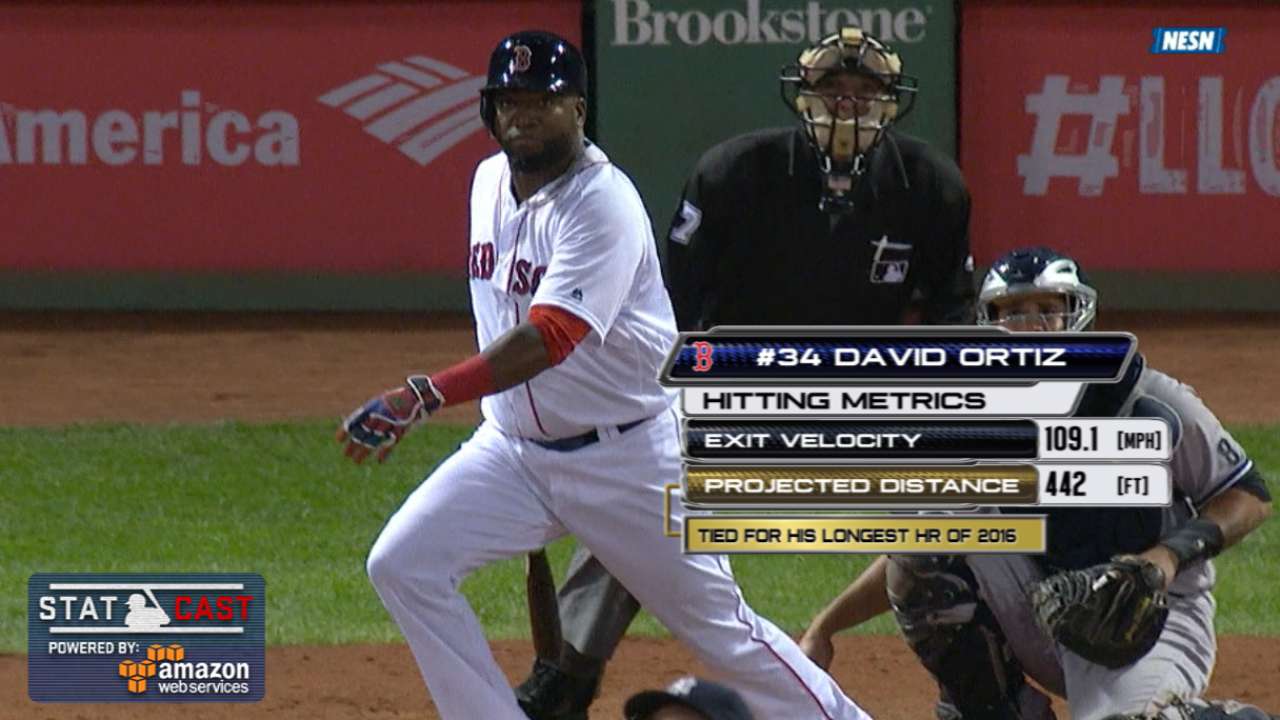 BOSTON -- The payoff from Red Sox manager John Farrell choosing to pick his spots in resting David Ortiz this season is that the 40-year-old slugger should be in position to start the final 17 games of the regular season.
"He'll be in the lineup every day -- every day he's capable," Farrell said before Thursday's 7-5 win over the Yankees, during which Ortiz passed Mickey Mantle for 17th on the all-time list with career homer No. 537. "And hopefully that's every single game going forward."
Aside from giving Ortiz days off either right before or after a long night of travel, Farrell prevented Ortiz from playing defense in nine of the Red Sox's 10 Interleague road games.
• Papi vaults past Mantle into 17th place on HR list
Ortiz started 124 of Boston's first 146 games.
Including a team off-day after the recent road trip to San Diego, Ortiz had four straight days of rest, excluding one at-bat as a pinch-hitter.
"I'm sure there's been some benefit to it," Farrell said. "Any time this time of year a player, regardless of who you are, gets a little bit of a breather, it helps. I think there were some at-bats up in Toronto where he worked to get his timing back a little bit more sharp and consistent.
"Hopefully that set him up to be available for every game remaining. Nobody wants to be in the lineup more than David. We'll take a step back if needed, but right now, there's nothing to suggest he's going to need a day."
As for Ortiz, the closing portion of his last season is playing out exactly as he had hoped, with most of the focus on a postseason race rather than his farewell tour.
"This is what we felt on Opening Day in Cleveland," said Farrell. "This is going to be his final season, but he wants nothing more than to go out a winner. I think we're all confident that David will do whatever he can to be in the lineup."
Ian Browne has covered the Red Sox for MLB.com since 2002. Follow him on Twitter @IanMBrowne and Facebook. This story was not subject to the approval of Major League Baseball or its clubs.