Vargas to rejoin Royals' rotation on Saturday
Lefty eager for first outing since undergoing TJ surgery in 2015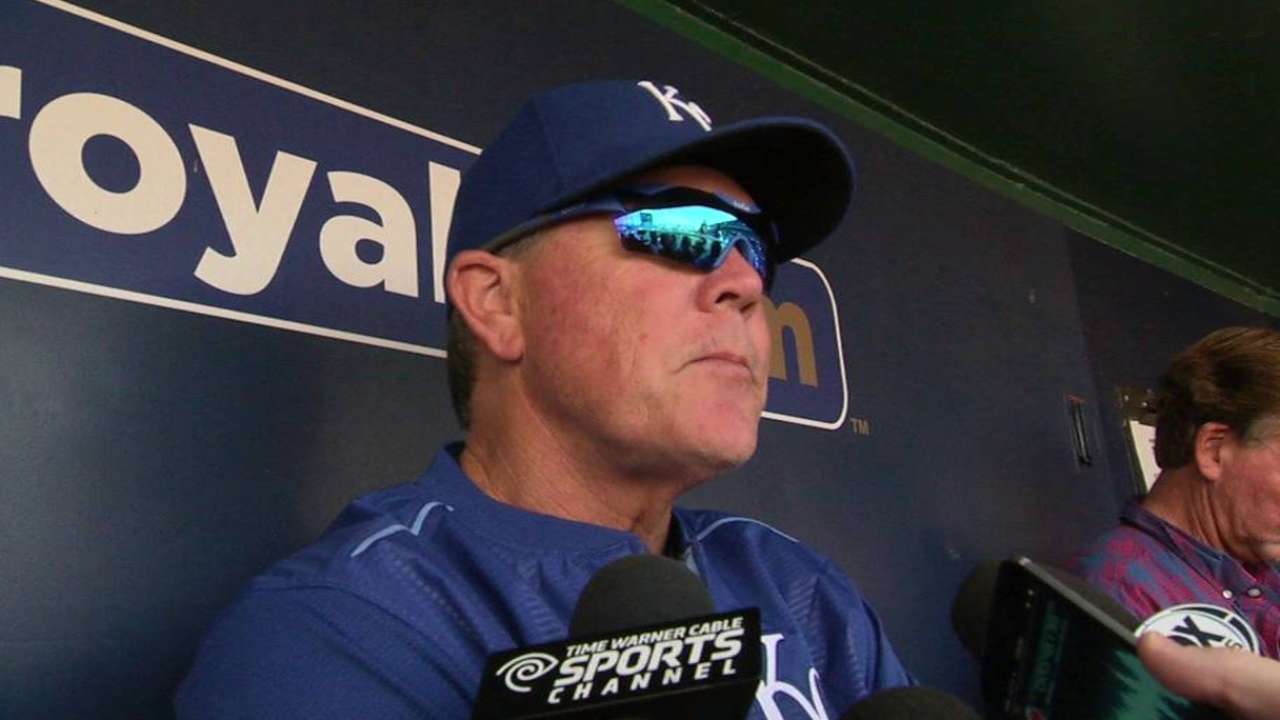 KANSAS CITY -- Royals left-hander Jason Vargas will make his first start on Saturday after rehabbing from Tommy John surgery, manager Ned Yost said on Thursday.
Yost said Vargas would pitch about three innings with a 45-pitch limit vs. the White Sox. Dillon Gee, who was the scheduled starter that day, likely will pitch after Vargas.
"We'd like to get [Vargas] about 10-15 innings this September," Yost said.
Vargas had surgery at the end of July in 2015. The Royals' timetable for pitchers returning from Tommy John surgery to the Majors is 12-14 months, which put Vargas on schedule for a possible return this month.
"It's been a pretty smooth ride as far as not having any issues or setbacks with my elbow," Vargas said. "I've just been waiting to get back out there.
"I anticipated having a good rehab. I knew that if everything went as it should, there would be a possibility I'd have an opportunity to pitch again this year."
Vargas is eager to return.
"It's what I do for a living so yes, I'm looking forward to getting back," Vargas said.
Vargas is in his third year of a four-year, $32 million contract. The Royals had insurance on Vargas' deal for his time missed -- that pro-rated figure essentially maxed out at near $6 million.
The Royals will have to make a move on the 40-man roster, which is full, to activate Vargas.
Cain mending slowly
Yost also said that outfielder Lorenzo Cain (sprained hand) is only making minimal progress with the injury. Cain last played on Friday in Chicago, but he indicated then that the hand didn't respond well.
The Royals' plan then was to sit Cain for at least a week and re-evaluate. But Yost didn't sound overly optimistic that Cain would be back anytime soon.
Jeffrey Flanagan has covered the Royals since 1991, and for MLB.com since 2015. Follow him on Twitter @FlannyMLB. This story was not subject to the approval of Major League Baseball or its clubs.