Venditte's craft draws praise from Mariners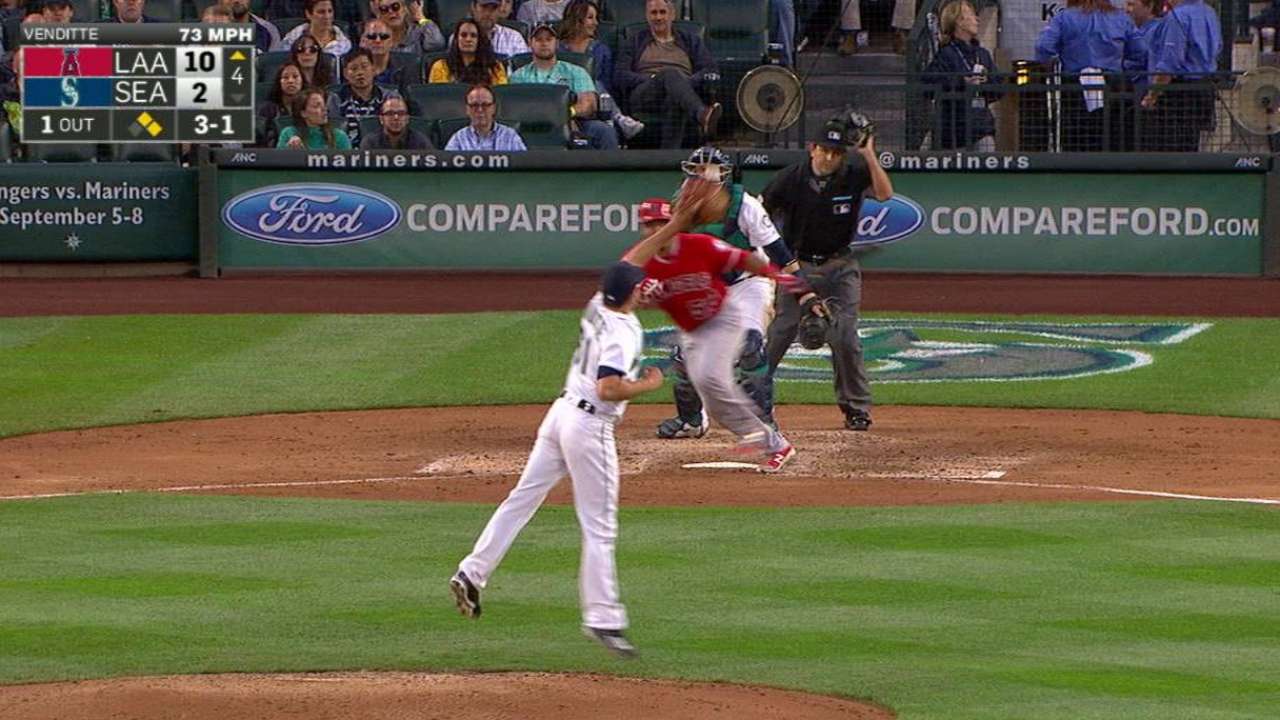 No matter which hand switch-pitcher Pat Venditte picks up a baseball with, he will fire it off without a second thought. That's an alien concept for anyone who grew up throwing with one hand -- even those who now making a living out of it.
"I'd probably look like an amateur country line dancer dancing to hip-hop," right-handed reliver Tom Wilhelmsen said of pitching with his left hand.
Venditte's bullpen mates know how special he is. The 31-year-old may not be the most dominant Seattle reliever right now, having given up nine earned runs in the 10 innings he's pitched for the Mariners this season, but he's the first full-time switch-pitcher to throw in the Majors during the modern era of baseball.
"As soon as he came in, I was picking his brain," reliever Nathan Karns said, "asking him all these questions about shoulder maintenance, how does his body feel throwing with both arms? The capability to learn that, to feel comfortable doing that and then executing at the highest level, it blows my mind. It really does."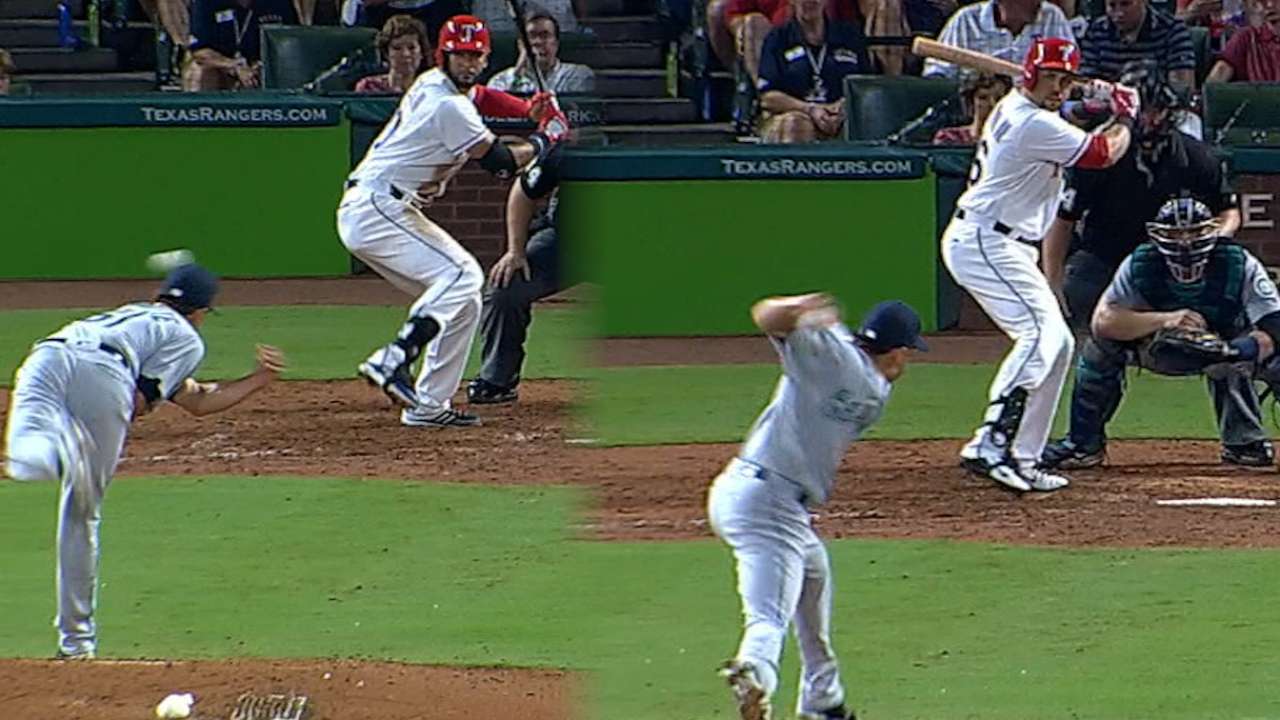 Even just learning to throw with both hands in the first place takes more than working the motor skills of one's non-dominant arm. It requires figuring out how to put together an entirely different sequence of motions with the whole body.
"Whenever I think to throw with my left, I'll pick up my left leg," right-handed reliever Dan Altavilla said.
Venditte isn't ambidextrous outside of baseball, but his father worked with him to develop both sides from the time he was 3 years old. Now, Venditte doesn't throw particularly hard with either hand: His slider generally sits in the low 70s and his fastball tops out in the mid-to-high 80s. What he relies on, in reliever Nick Vincent's words, is "a lot of deception."
"I cannot stop looking at him when he's throwing," said Arquimedes Caminero, a hard-throwing righty who has turned heads himself with a fastball that tops out in the triple digits.
But other pitchers can throw 100 mph. As far as switch-pitchers go, Greg Harris was the last to throw with both hands in a single game, and he did so in one inning of his final game on Sept. 28, 1995. For most of his career, Harris just threw right-handed. Before that, no one had thrown with both hands in the Major Leagues since the 19th century.
"I could see like, OK, he made it through college, he got through some Minor League games," Vincent said of Venditte. "There's been those guys, but he's one of few that have made it to the big leagues throwing with both arms. That's very impressive to me."
Not to Venditte. For him, it's just another tool -- like velocity or good movement on a breaking ball.
"This is what I need to perform at this level," Venditte said. "I need that left-on-left advantage; I need that right-on-right advantage."
Maddie Lee is a reporter for MLB.com based in Seattle. This story was not subject to the approval of Major League Baseball or its clubs.