Hamels focused on command as playoffs near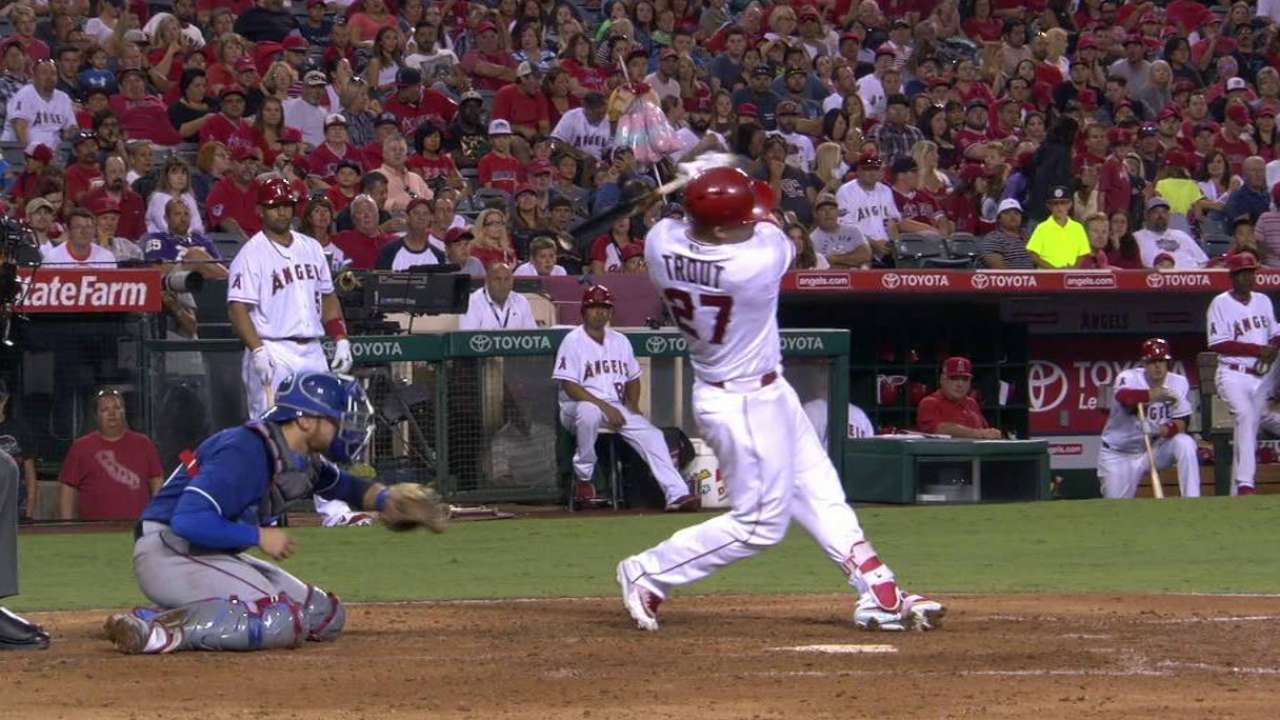 HOUSTON -- A few weeks ago, Texas Rangers pitcher Cole Hamels had pushed his way to the forefront for the American League Cy Young Award.
At that point, Hamels was 14-4 with a league-leading 2.67 ERA, and he had every right to be thinking about the possibility of being the first Rangers pitcher to win the award. Now he has other things on his mind as he gets ready to pitch against the Athletics on Friday night as the Rangers close in on the AL West title.
"My main focus is on the postseason and maintaining health," Hamels said. "That's what you want -- to remain healthy and make sure that everything is in sync. And just making sure that we have our purpose behind us with understanding what it takes to get to the postseason and be successful in the postseason."
A couple of rough starts certainly didn't help Hamels' Cy Young candidacy. They came in back-to-back outings against the Mariners when he allowed a combined 13 runs in six innings.
Hamels was better in his last start against the Angels, allowing two runs on four hits in six innings -- although he was perturbed by four walks.
"I was able to get to back to trying to get as deep into a ballgame as possible," Hamels said. "I wasn't as happy with walking four guys. I think that's kind of been my downfall this whole year. You see the amount of walks that I had, which is to me, very unacceptable."
The walks are troubling. Hamels is tied for second in the AL with 72 free passes, one behind the Twins' Hector Santiago. That's out of character for a pitcher who has never finished in the top 10 in walks in any season. Hamels' 3.59 walks per nine innings are way over his career average of 2.41.
"Whoever pitches in the game, you don't want to walk as many guys as I've walked," Hamels said. "That's something that I've got to correct, because that's something that doesn't go over very well when you get to the postseason. Walks definitely come back to hurt you, and you can't give away those freebies."
Hamels is healthy and his velocity readings are normal, with a fastball averaging 92.5 mph. He has tinkered with his mechanics by lengthening his stride to get more movement on the fastball. But when Hamels is on the mound, he is not thinking about health, velocity or mechanics. For him, it comes back down to executing his pitches and just getting ahead of hitters.
"The focus for these next couple games is getting back to establishing strikes in the strike zone," Hamels said. "Being aggressive and not putting myself into counts where I'm behind."
Hamels' start on Friday will likely be one of three he has remaining in the regular season, and the southpaw is lined up to be Texas' No. 1 starter when the postseason begins.
"I think you just see the light at the end of the tunnel," Hamels said. "I think with everybody in baseball, you pace yourself. You want to put up good results, but you want to remain healthy and you want to get to the light at the end of the tunnel, which is getting to the postseason.
"I'm pretty confident that things are going in the right direction, just with how my last bullpen [session] went. It feels good, so I can say that things are smoother."
The Rangers need Hamels at his best at the end, which is why these next three starts will be worth watching.
T.R. Sullivan has covered the Rangers since 1989, and for MLB.com since 2006. Follow him on Twitter @Sullivan_Ranger and listen to his podcast. This story was not subject to the approval of Major League Baseball or its clubs.