With Wild Card in hand, Cubs go for NL Central flag
Chicago plays host to Brewers at Wrigley vying for first division title since '08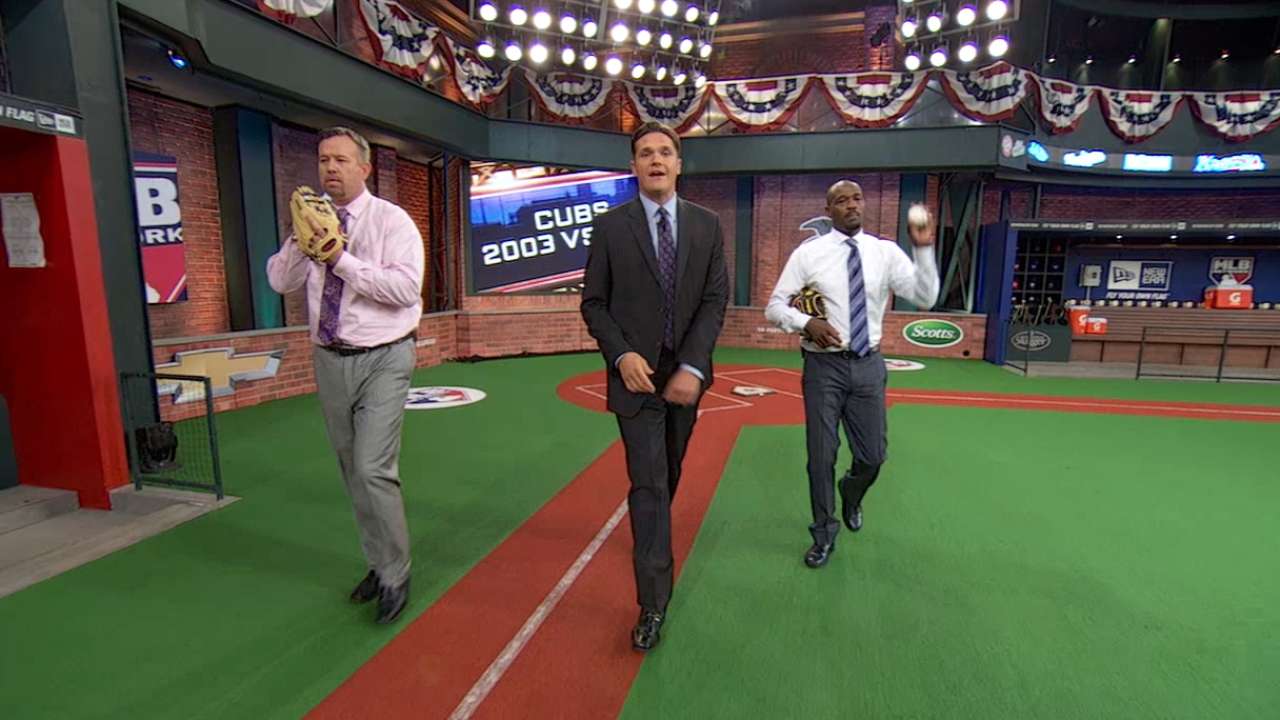 The Cubs can clinch the National League Central when they take on the Brewers tonight at Wrigley Field, but by virtue of Wednesday's 7-0 win over the Cardinals, they have already secured at least a Wild Card berth.
The Cubs, 93-52, can finish with no worse than the same record as second-place St. Louis, and the only way that can happen is if they were to lose all of their remaining 17 games and the Cardinals (76-69) were to win all of theirs, giving both teams a 93-69 record and a tie atop the division. Since the Cardinals would have to win all of their games to tie Chicago, four of those would come at the expense of the Giants, who therefore could finish no better than 90-72. The Giants, who open a four-game series against the Cardinals tonight, lead the first Wild Card spot by a half-game over the Mets, and the Cardinals trail the Mets by a half-game. New York also can do no better than finish with the same record as the Cubs.
In other words, in the highly unlikely event that the Cubs lose all of their remaining games and the Cardinals and Mets win all of theirs, there would be a tie atop the NL Central and the loser of the tiebreaking game would be one of the Wild Cards.
The Giants could finish with a better record than the Cubs if they won out and Chicago lost out, but the Giants would eliminate the Cardinals from the NL Central race in the process because of their head-to-head matchup this week.
Chicago can also lay claim to the NL Central title tonight if San Francisco beats St. Louis. Naturally, the Cubs would prefer to do it with a victory.
"It's been the Cardinals' division for so many years now," first baseman Anthony Rizzo said. "We're going to really enjoy it when we do clinch [Thursday], or whenever it happens."
David Adler is a reporter for MLB.com based in New York. Follow him on Twitter at @_dadler. This story was not subject to the approval of Major League Baseball or its clubs.