Dodgers' Gonzalez elected into Arizona Fall League HOF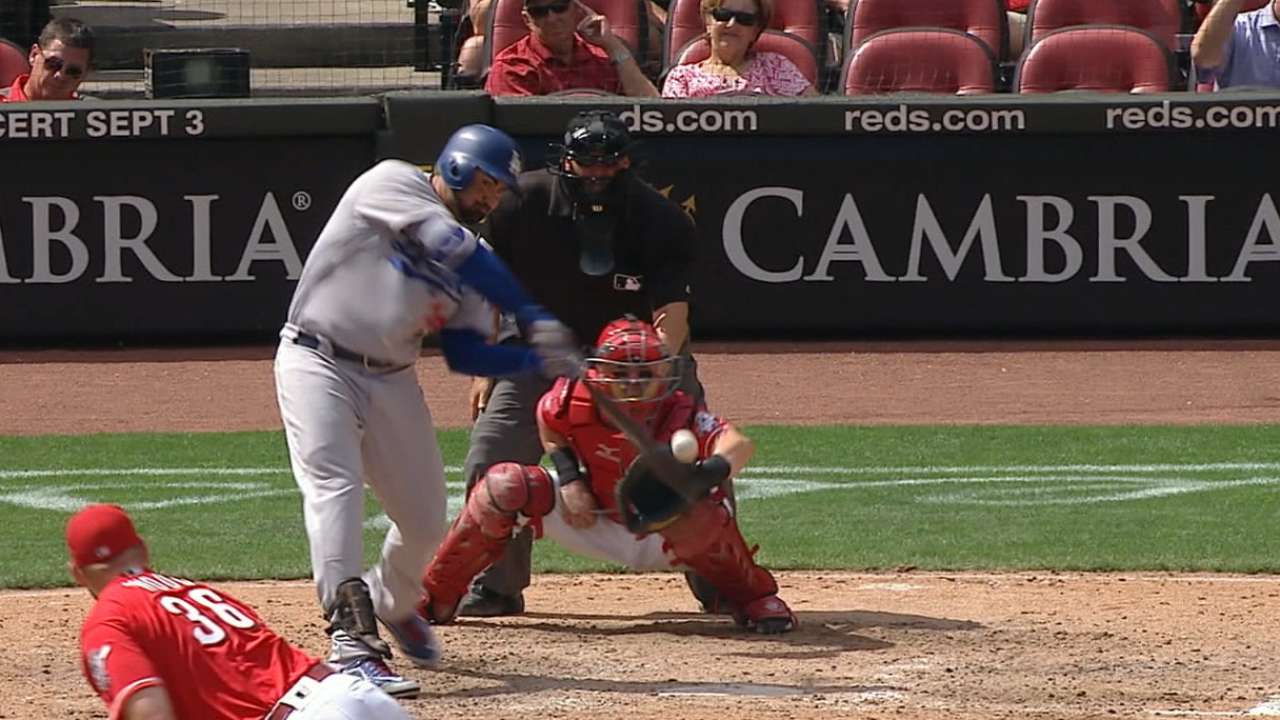 When Adrian Gonzalez was 21 years old, before he got the first callup of what has become a successful 13-season Major League career, he was a Peoria Saguaro.
The Dodgers' first baseman, then a prospect in the Rangers' organization, played for the Arizona Fall League team in 2003. Now, on Thursday, he is being elected into the Arizona Fall League Hall of Fame as its 39th member.
"Adrian Gonzalez long ago established himself as the ideal first baseman and teammate," AFL director Steve Cobb said in a release. "A remarkable model of consistency and durability since making his Major League debut in 2004, Adrian is the personification of a 'pro's pro.'"
• Complete Arizona Fall League coverage
The year after he played in the Arizona Fall League, Gonzalez made his MLB debut for the Rangers. After playing short stints in '04 and '05, he was traded to the Padres and made it to the big leagues for good.
Since his first full season in 2006, Gonzalez leads all Major Leaguers in games played, and he has never gone on the disabled list. The 34-year-old ranks fourth in hits, eighth in home runs and fifth in RBIs over that time.
Gonzalez, a career .290 hitter, has made five All-Star teams with three Major League clubs: the Padres, Red Sox and Dodgers. He has also won four Gold Gloves at first base and two Silver Sluggers.
Before all that, there was Peoria, where Gonzalez played alongside other future Major Leaguers like seven-time Mets All-Star third baseman David Wright, Josh Willingham and Rickie Weeks.
Gonzalez joins a group of Arizona Fall League Hall of Famers that includes current Major Leaguers like Albert Pujols, Mark Teixeira, Chase Utley, Dustin Pedroia and Andrew McCutchen, as well as former greats like Mike Piazza, Derek Jeter, Roy Halladay and Todd Helton.
David Adler is a reporter for MLB.com based in New York. Follow him on Twitter at @_dadler. This story was not subject to the approval of Major League Baseball or its clubs.