MLB.com Columnist
Roger Schlueter
Stats of the Day: 2nd Lest on Cubs still great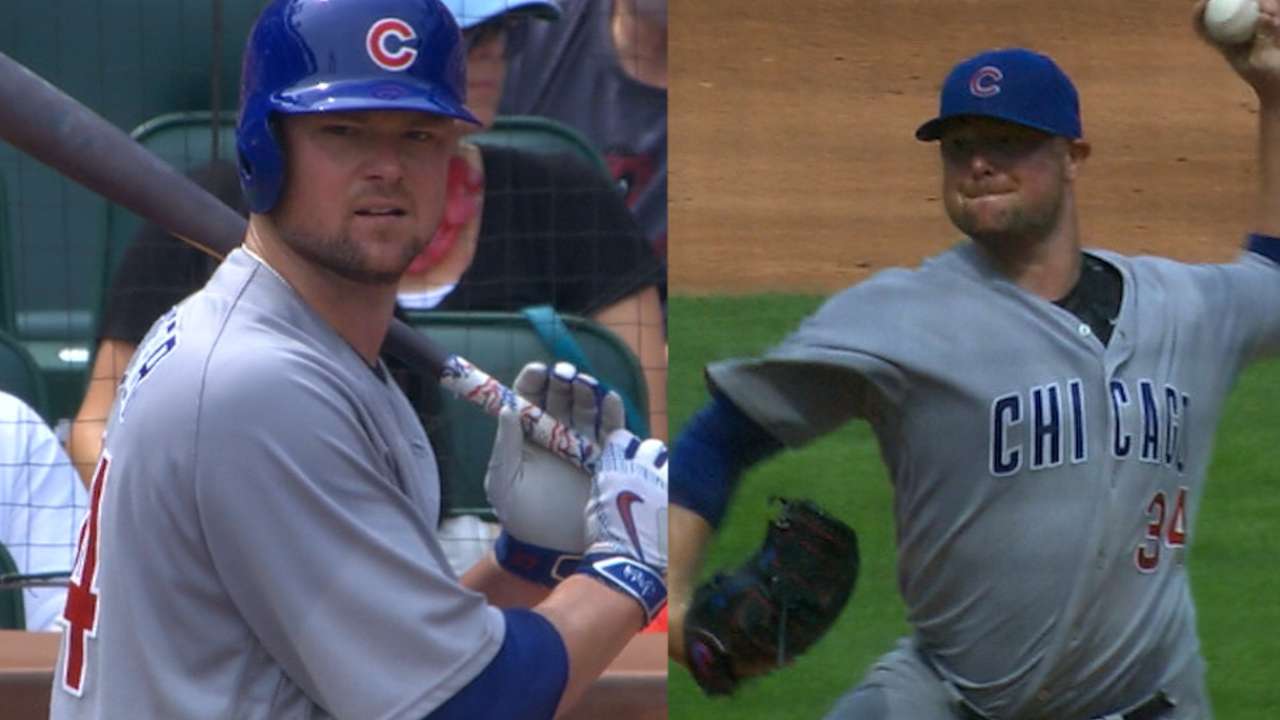 Here are three interesting items from around the big leagues on Wednesday ...
• Jon Lester hurled eight scoreless frames and Anthony Rizzo popped a pair of home runs as the Cubs took a 7-0 win over the Cardinals. Lester, who lowered his ERA to 2.40, owns the second-best ERA+ on the staff: a 167 mark that trails only Kyle Hendricks' 197. The last season to see a Cubs left-hander qualify for the ERA title and finish the season with an ERA+ of at least 160 was 1963, when Dick Ellsworth paced the National League with a 167.
With his two homers, Rizzo reached 30 for the third straight year. Among first basemen, Rizzo is the ninth to have at least three straight 30-homer seasons through an age-26 campaign. Jimmie Foxx had six (1929-34); Mark McGwire (1987-90) and Prince Fielder (2007-10) each had four; and Orlando Cepeda (1962-64), Don Mattingly (1985-87), Fred McGriff (1988-90), Albert Pujols (2004-06) and Mark Teixeira (2004-06) also had three.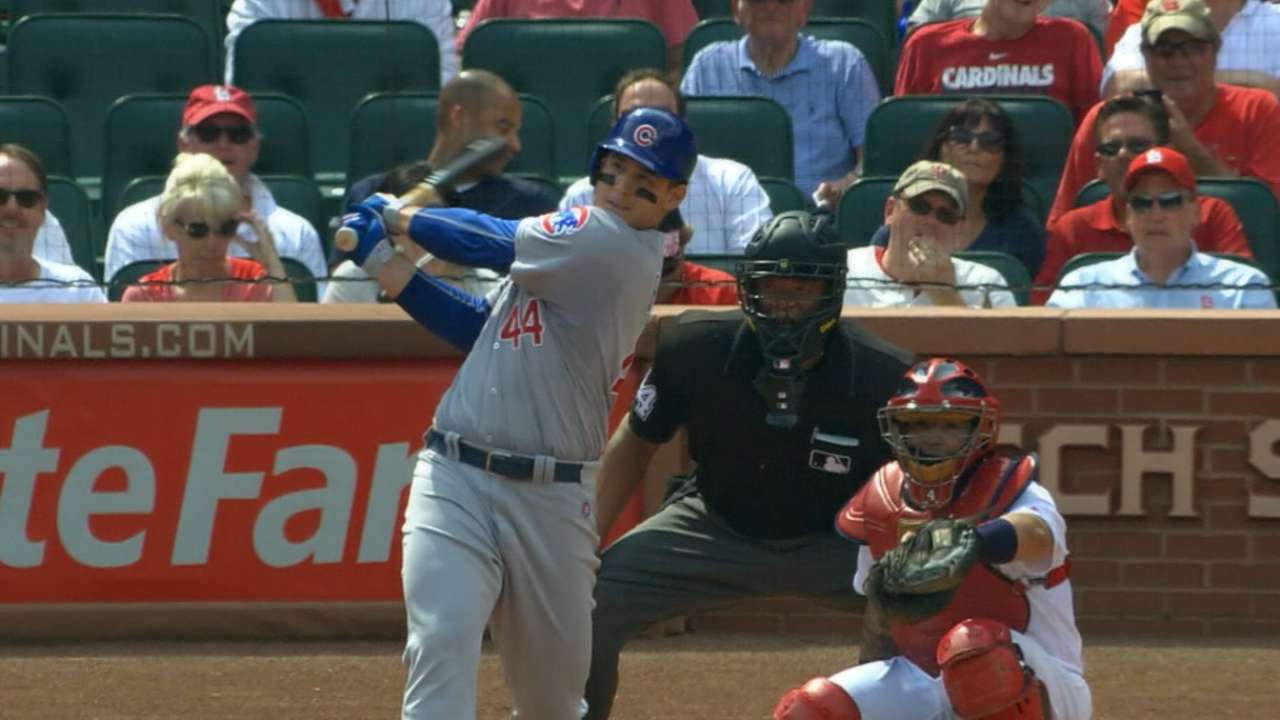 • Nelson Cruz homered to help push the Mariners past the Angels, 2-1. Cruz hit 10 homers against the Angels in 2016 (the Mariners have finished their slate vs. the Halos for the year). Those 10 came up one shy of matching for the most for a player against the Angels. In 1968, Detroit's Willie Horton hit 11, a figure matched by Texas' Alex Rodriguez in 2003.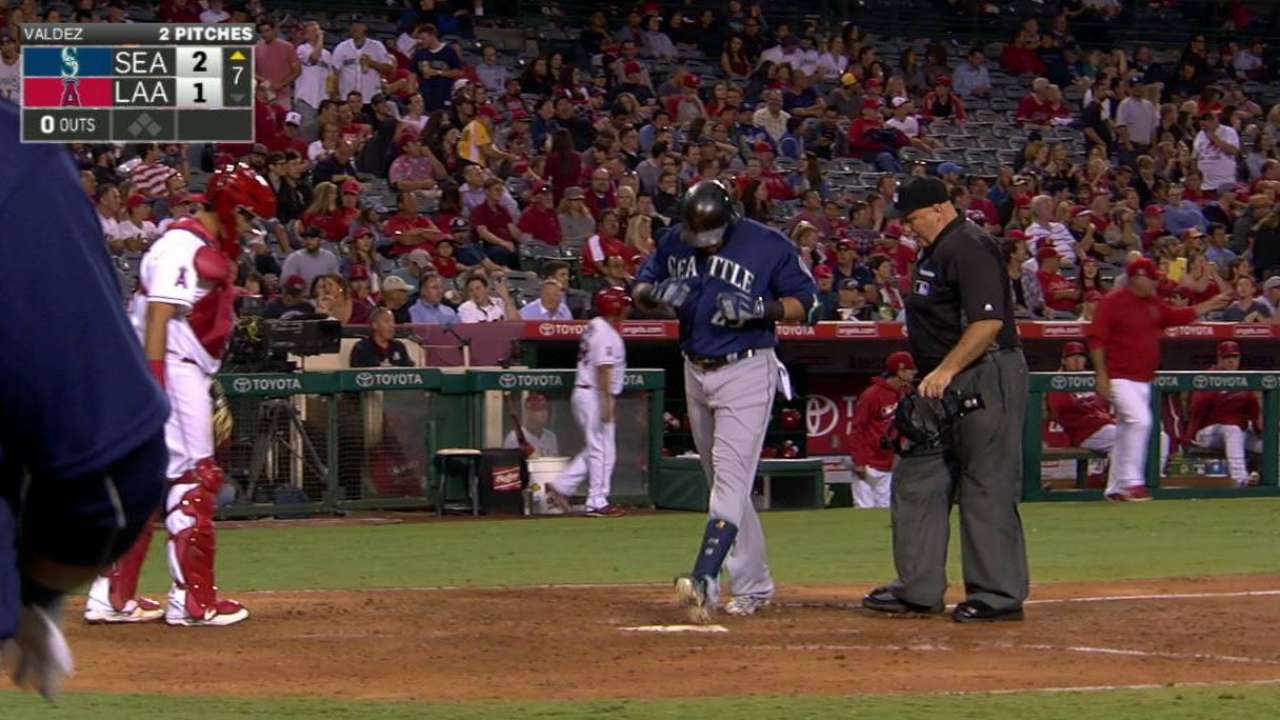 • In five scoreless innings against the Yankees, Clayton Kershaw allowed one hit with no walks and five strikeouts. With the five K's, he reached 1,900 for his career to become the seventh pitcher to reach the milestone through his age-28 season (joining Sam McDowell, Walter Johnson, Bert Blyleven, Felix Hernandez, Amos Rusie and Don Drysdale). Since 1893, among pitchers with at least 250 starts through their age-28 season, Kershaw's 2.38 ERA ranks third, behind Johnson's 1.64 and Christy Mathewson's 1.98; his 158 ERA+ ranks second, behind Johnson's 172; his 6.64 hits per nine ranks first, ahead of McDowell's 6.84; his 1.010 WHIP ranks second, behind Johnson's 0.969; and his 27.8 K percentage ranks first, ahead of McDowell's 24.3.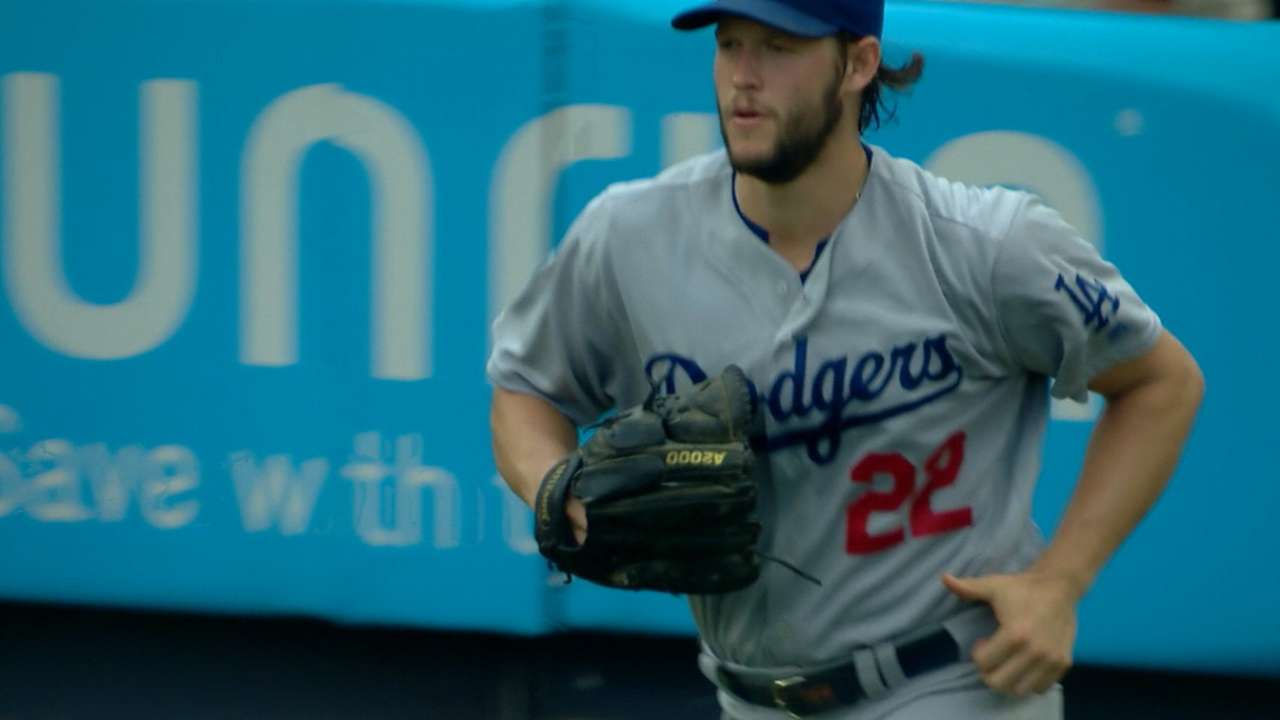 Roger Schlueter is a statistical researcher and writes for MLB.com. This story was not subject to the approval of Major League Baseball or its clubs.