MLB.com Columnist
Jim Duquette
Top 10 hitters heading for free-agent market
Cespedes headlines group expected to be available this offseason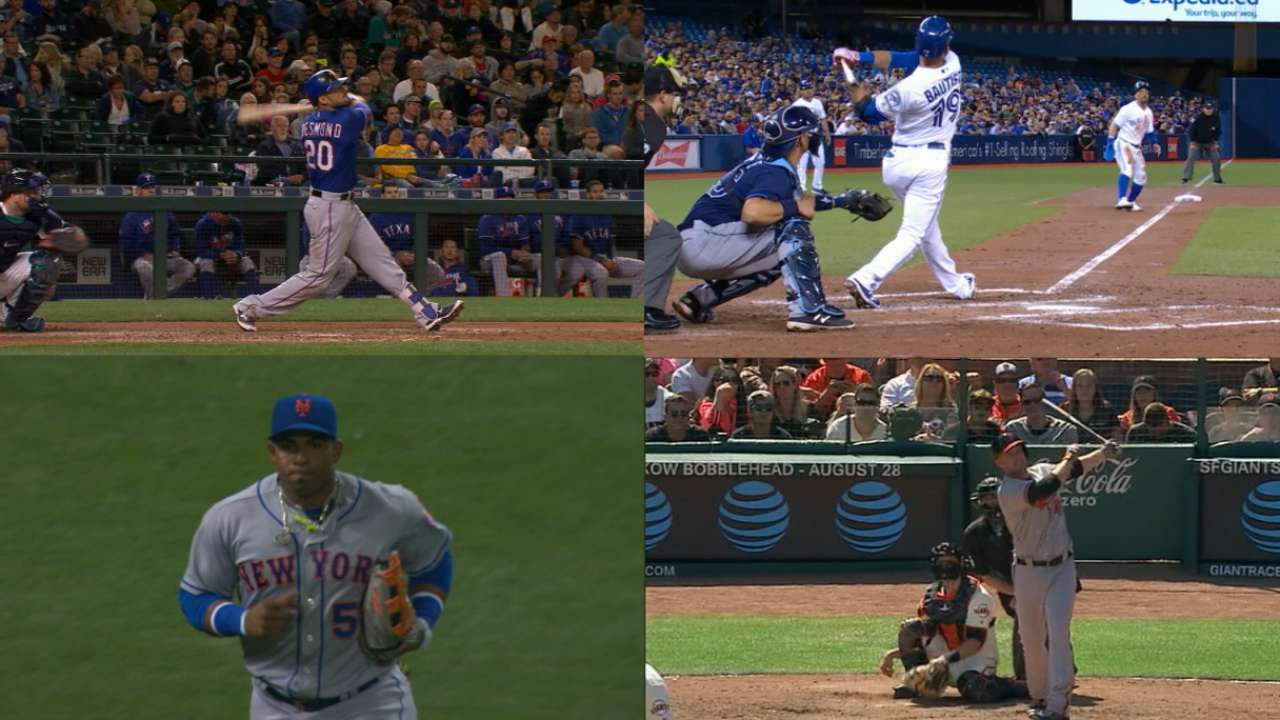 September brings exciting pennant races but also greater attention to free agency as front offices prepare and rank the available talent pool for the offseason signing period. While most people in baseball figured this year's class would be weaker in comparison to last year, the position players are deeper as a group due to some bounceback seasons.
Below is my current ranking of the top 10 free agents on the offensive side.
Please note that this piece makes a couple of assumptions. First, that the current qualifying-offer system will continue at least through this offseason, as the free-agent compensation rules could change with the next Collective Bargaining Agreement, and the current CBA is set to expire on Dec. 1. Second, I've included a couple of players who have opt-out clauses or player options in their contracts, as the consensus in the industry is that they will test the market.
1. Yoenis Cespedes, OF, 31 years old
Cespedes suffered from a top-heavy free-agent class last offseason and settled on a three-year deal with the Mets that allows him to opt out of his contract at the end of this season. And while he has hinted that he won't opt out because he likes New York, that seems unlikely, as he would be the top position player on the market.
Despite battling a quad injury for most of the second half, Cespedes has carried the Mets' offense again with his second successive 30-homer season and a career high in slugging.
Likely suitors: Mets, Yankees, Indians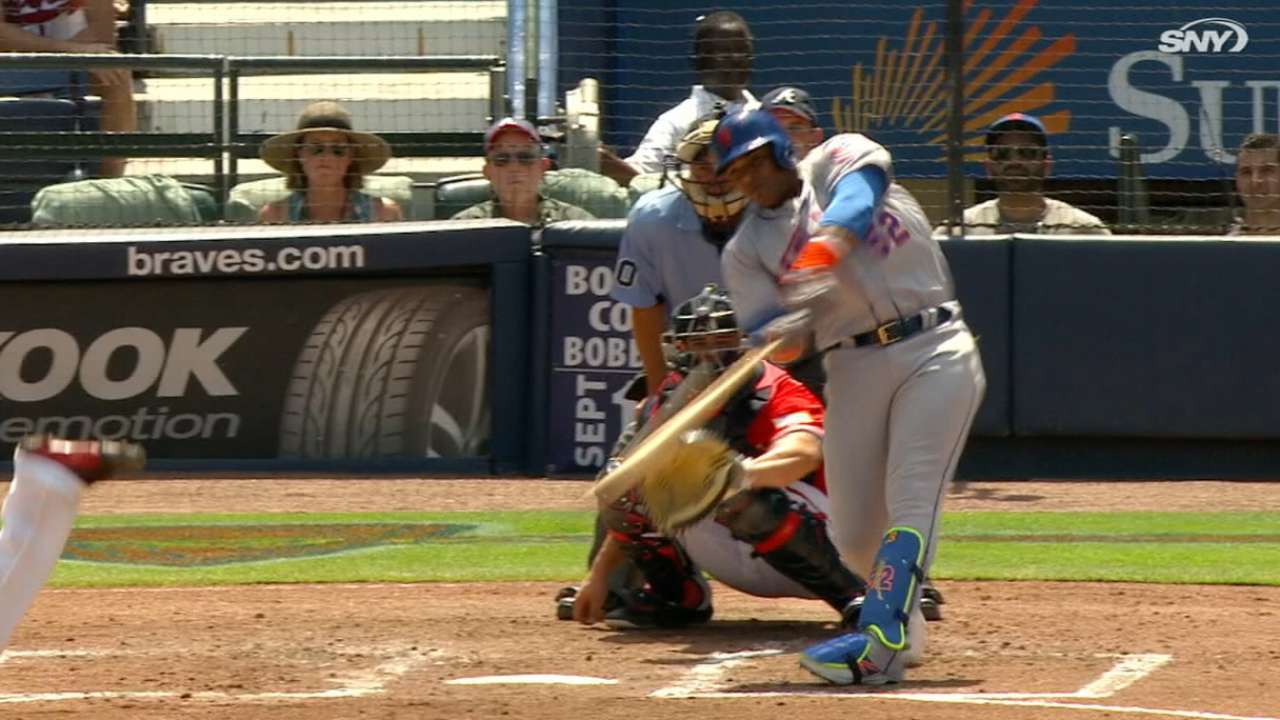 2. Edwin Encarnacion, DH/1B, 34
Encarnacion has been remarkably consistent during his time with Toronto, and he should have plenty of interest as a designated hitter and a part-time first baseman. His wRC+ of 146 over the past three seasons is the best among designated hitters, including David Ortiz and Nelson Cruz, while his .551 slugging percentage over the same period makes him one of the elite offensive players in the game. Even at his age, Encarnacion will be in demand.
Likely suitors: Blue Jays, Red Sox, Yankees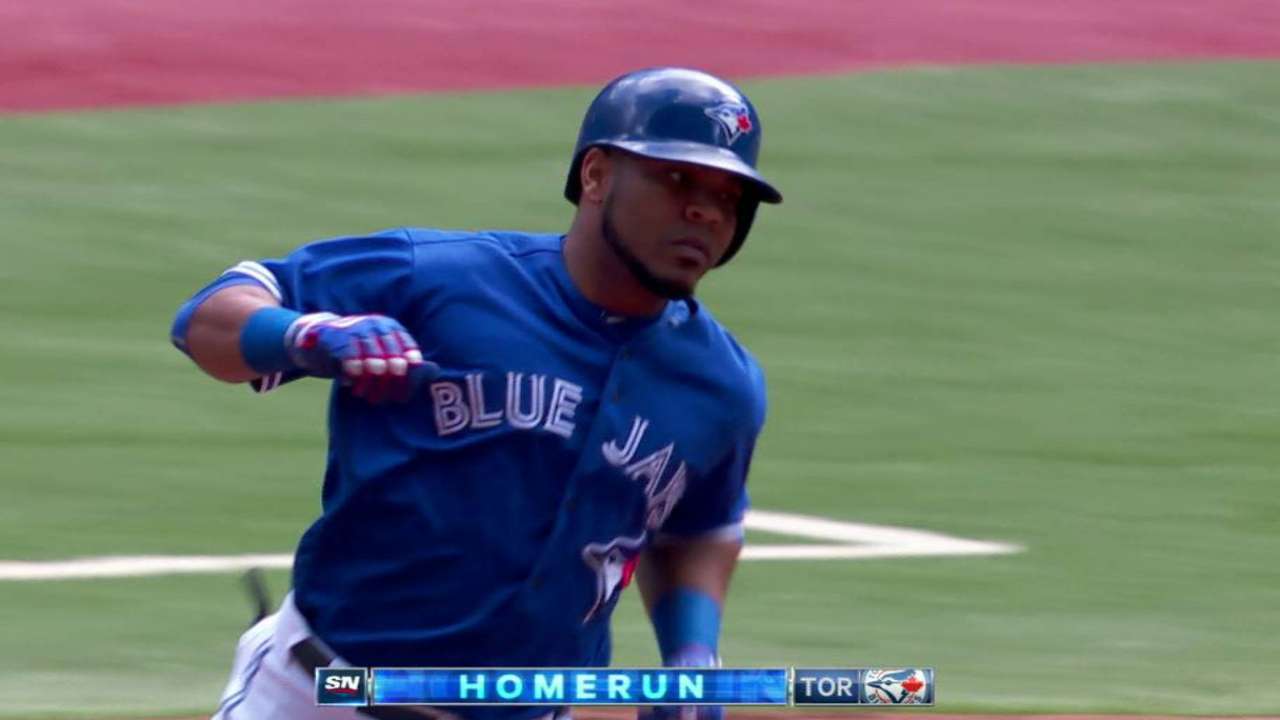 3. Ian Desmond, OF/SS, 31
Desmond's market was significantly affected by the qualifying offer attached to him last offseason, and he took a gamble on himself, signing a one-year deal with Texas and moving from shortstop to center field. The gamble has paid off.
After performing poorly a year ago, Desmond's resurgence on both offense and defense has helped fuel the Rangers en route to another American League West title. His dynamic profile -- he's one of eight 20-20 players in the Majors this year -- has breathed new life to his free-agent status and should help him overcome the qualifying offer that again will be attached to him.
Likely suitors: Indians, Rangers, Braves
4. Mark Trumbo, DH/OF, 31
There has always been potential in Trumbo's bat, and he's finally put together a full season as an elite slugger, leading the Majors in homers. As a result, he has increased his free-agent value more than any other player. Look for Trumbo to be asking for Cruz-type money ($56 million over four years), and it will likely come from an American League club that can spell him at DH due to his below-average defense.
Likely suitors: Orioles, Yankees, Braves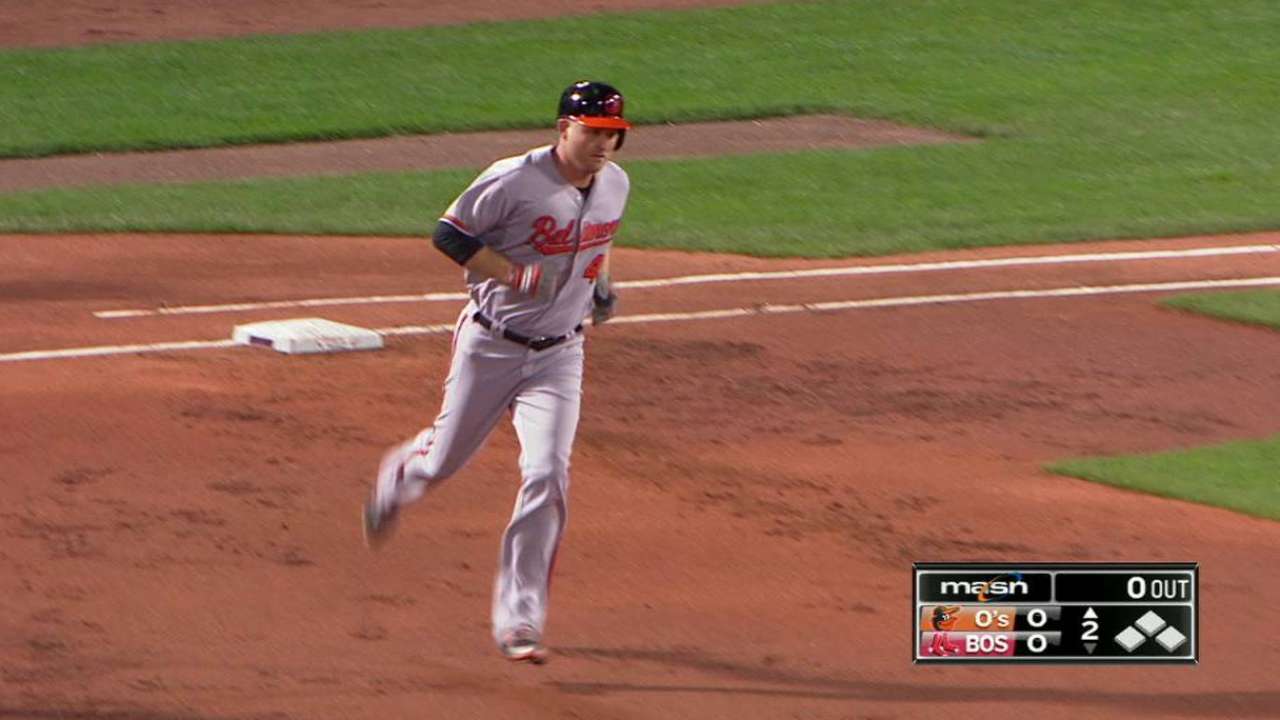 5. Wilson Ramos, C, 29
Ramos has finally been healthy for a full season, and he has put up career numbers in almost every offensive category. The catching position is light on offensive production, and with Matt Wieters having a down year, Ramos will enter the offseason as the best backstop on the market, as he trails only Jonathan Lucroy in wins above replacement, per FanGraphs.
Likely suitors: Nationals, Angels, Braves
6. Dexter Fowler, CF, 31
Fowler has a mutual option with the Cubs for 2017 worth $9 million, but it's hard to imagine he will exercise that considering the lack of center-field (or leadoff) options on the market. Even after missing part of the season because of a right hamstring injury, Fowler currently has the second-highest WAR among the outfielders who can become free agents.
Like Desmond, Fowler's value was suppressed last offseason due to a qualifying offer, but that shouldn't be much of a factor for him this offseason.
Likely suitors: Cubs, Rangers, White Sox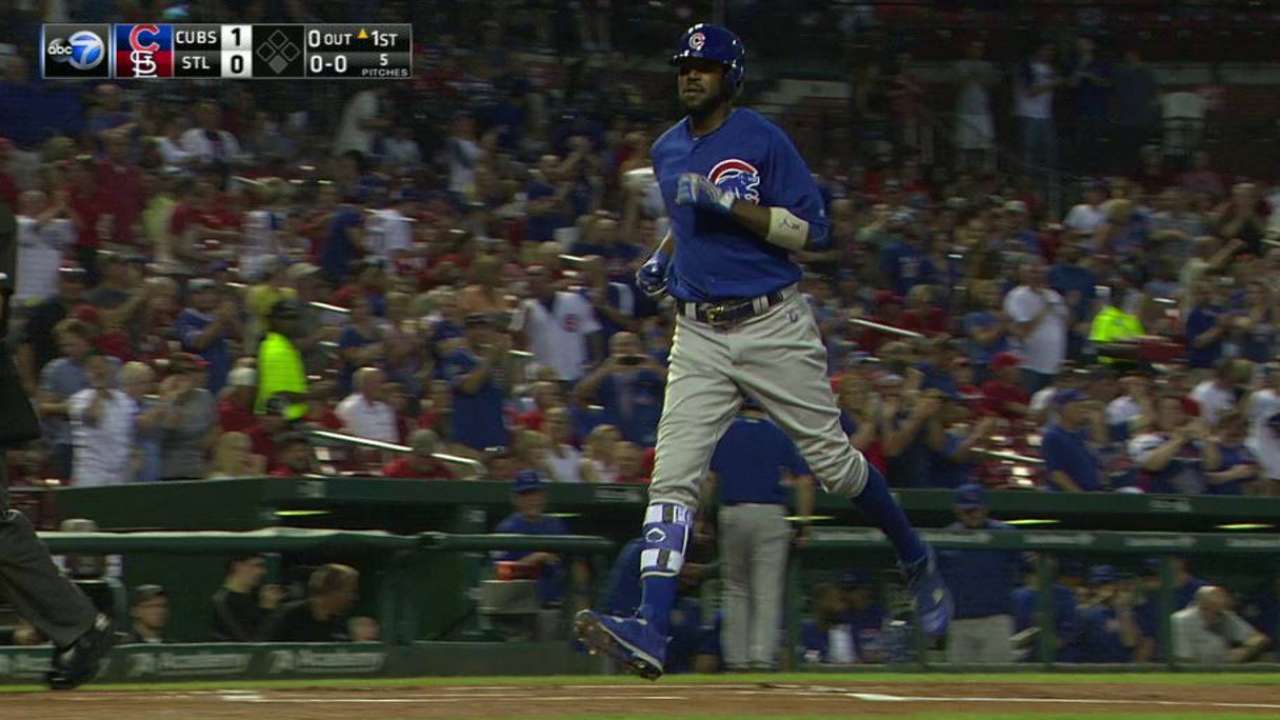 7. Josh Reddick, RF, 30
Reddick has dealt with a variety of injuries over the past several seasons, and he has played in more than 125 games in a season once in the past four. This year, a balky hamstring has diminished his number of games played but not his production.
Reddick can handle both corner outfield positions, he puts the ball in play (his 12-percent strikeout rate is among the best for right fielders) and he will not have a qualifying offer attached to him because he was traded to the Dodgers at the non-waiver Trade Deadline.
Likely suitors: Braves, Twins, Indians
8. Jose Bautista, RF, 36
Bautista has been an elite player while playing on a relatively club-friendly deal (five years, $65 million) that was signed in 2011. He was rumored to be seeking a deal in excess of $100 million earlier this spring, but given his hamstring woes and diminished production, that's unrealistic at this point. Bautista still has a respectable .437 slugging percentage, but that places him in the lower third among all right fielders. Bautista's resume should more than make up for a down season, but will teams forgo a Draft pick if Toronto extends a qualifying offer?
Likely suitors: Royals, Rangers, Blue Jays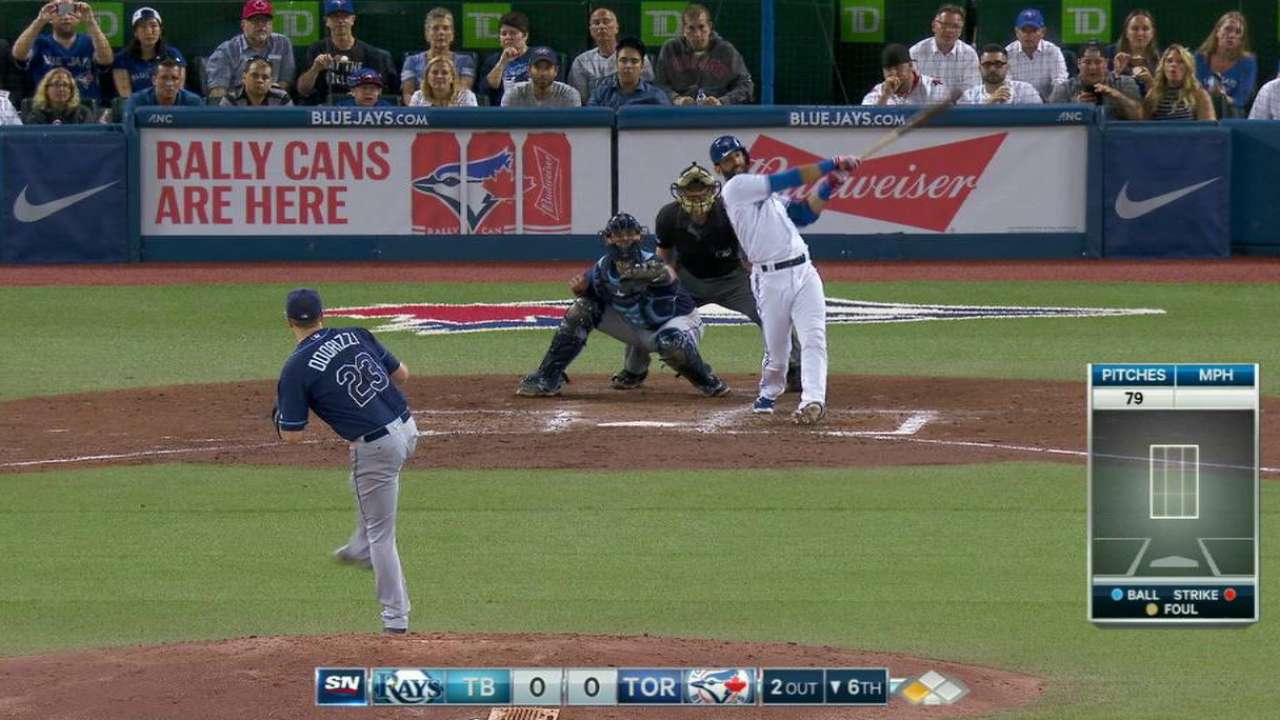 9. Mike Napoli, DH/1B, 35
Napoli is similar to Trumbo both in offensive profile and in the fact that he's raised his free-agent value a great deal this season.
Napoli has been affected in the past by a degenerative hip, but that seems to be behind him. And after having surgery last offseason on his nasal cavity to solve a sleep apnea problem, he raised his production while playing his home games in a ballpark that is not kind to righties. Napoli's high strikeout rate won't go away, but reliable right-handed power is hard to find.
Likely suitors: Blue Jays, Indians, Twins
10. Neil Walker, 2B, 31
An unfortunate back injury and subsequent surgery cut short Walker's season, as the switch-hitter was well on his way to a career offensive season. Most of his future value is likely to be impacted by uncertainty over his recovery time, so look for Walker to possibly focus on a short-term deal with an opt-out clause in hopes of regaining full value by the end of 2017.
Likely suitors: Mets, White Sox, Angels
Jim Duquette, who was the Mets' GM in 2004, offers his opinions as a studio analyst and columnist for MLB.com. This story was not subject to the approval of Major League Baseball or its clubs.