Fired-up Fernandez provides emotional spark
Amid bench-clearing incident, ace goes 7 after allowing 4 early runs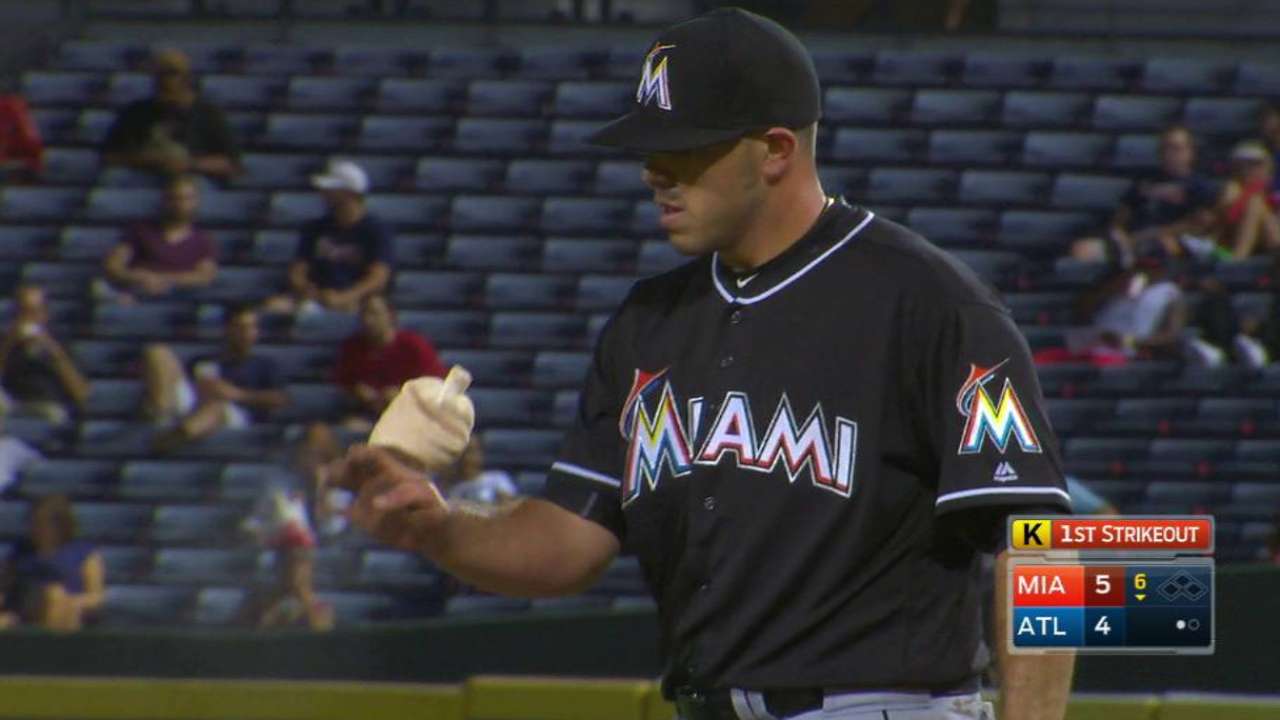 ATLANTA -- When the dust settled on Wednesday night, and the Marlins prevailed 7-5 over the Braves at Turner Field, Jose Fernandez noted the bottom line.
The takeaway the All-Star right-hander said was not the fact he was at the center of a mild dustup in the seventh inning, but the fact Miami gained a game in the National League Wild Card standings.
"Forget about everything else that happened," Fernandez said. "We gained a game in the Wild Card. I think that's what all of us were excited about."
With 16 games left, the Marlins are back to .500 (73-73), and they are four behind the Mets for the second Wild Card spot, and 3 1/2 behind St. Louis.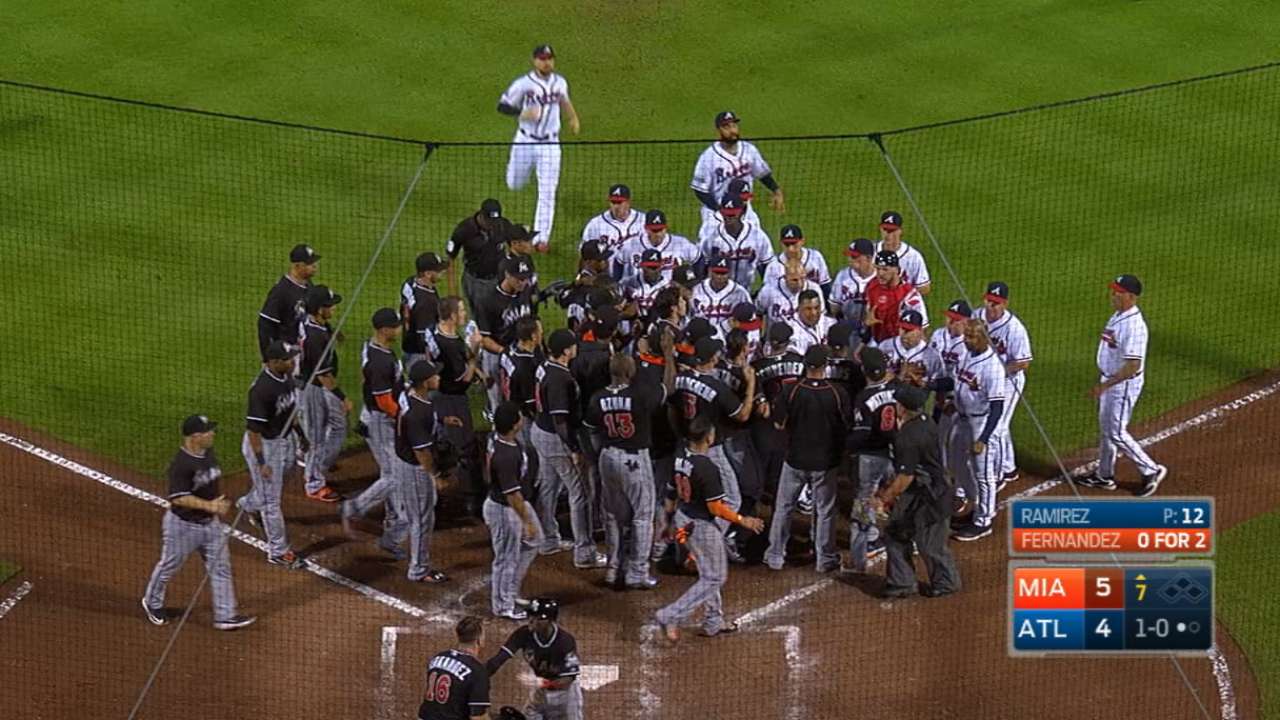 "We knew that going into the game," Fernandez said. "We know how important the game was. We started the game on top, and then they scored four. I just had one thing on my mind. I'm going to stay there longer than him, and hopefully give my team a chance to win. The guys came through big time."
In the second inning, the Braves struck for four runs, with Nick Markakis connection on a two-run homer. But in the sixth, Marcell Ozuna's three-run homer put Miami in front to stay.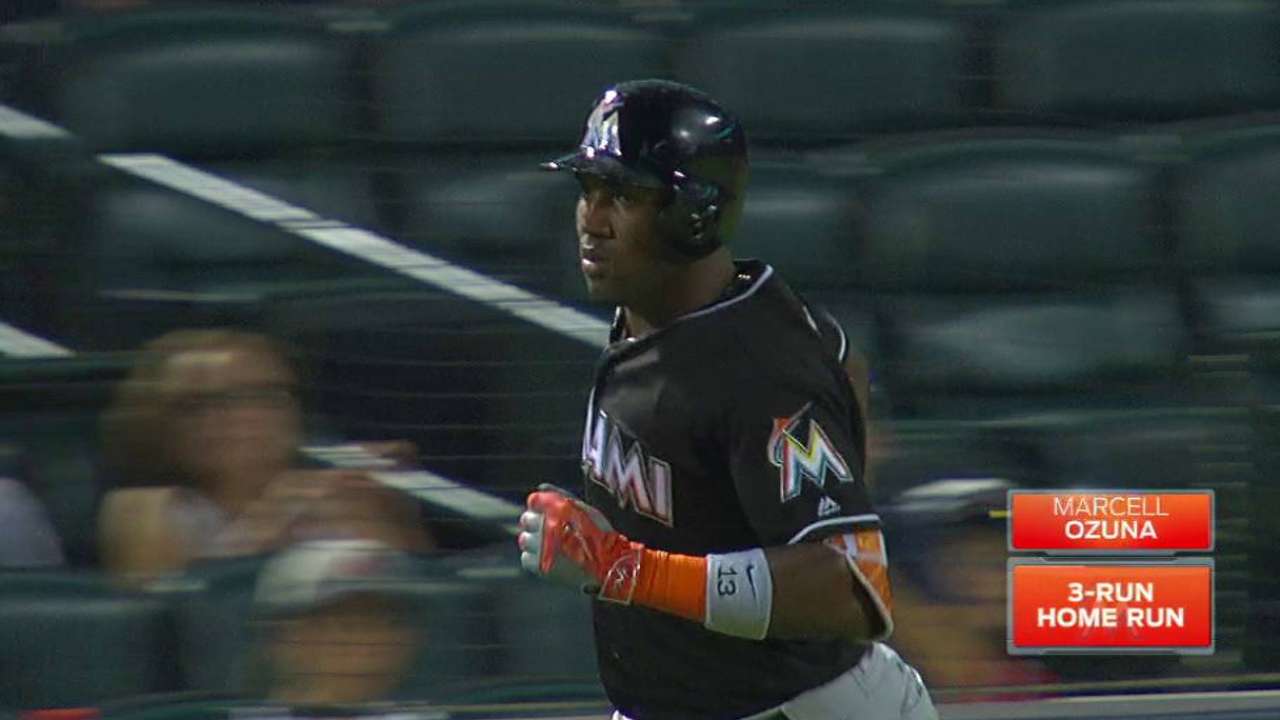 The Braves, however, were scratching away. They repeatedly put the ball in play, as Fernandez didn't record a strikeout until he fanned Freddie Freeman to lead off the sixth.
Fernandez entered the night leading the Major Leagues with 12.8 strikeouts per nine innings. But he finished with three in seven innings, the first time in 28 starts he had fewer than five.
"I thought he did a nice job," manager Don Mattingly said. "We would have liked to get one more inning out of him. I was nervous that it turned into a little bit more length of time between innings for him. But he was moving around in the dugout. It's not like he was sitting around."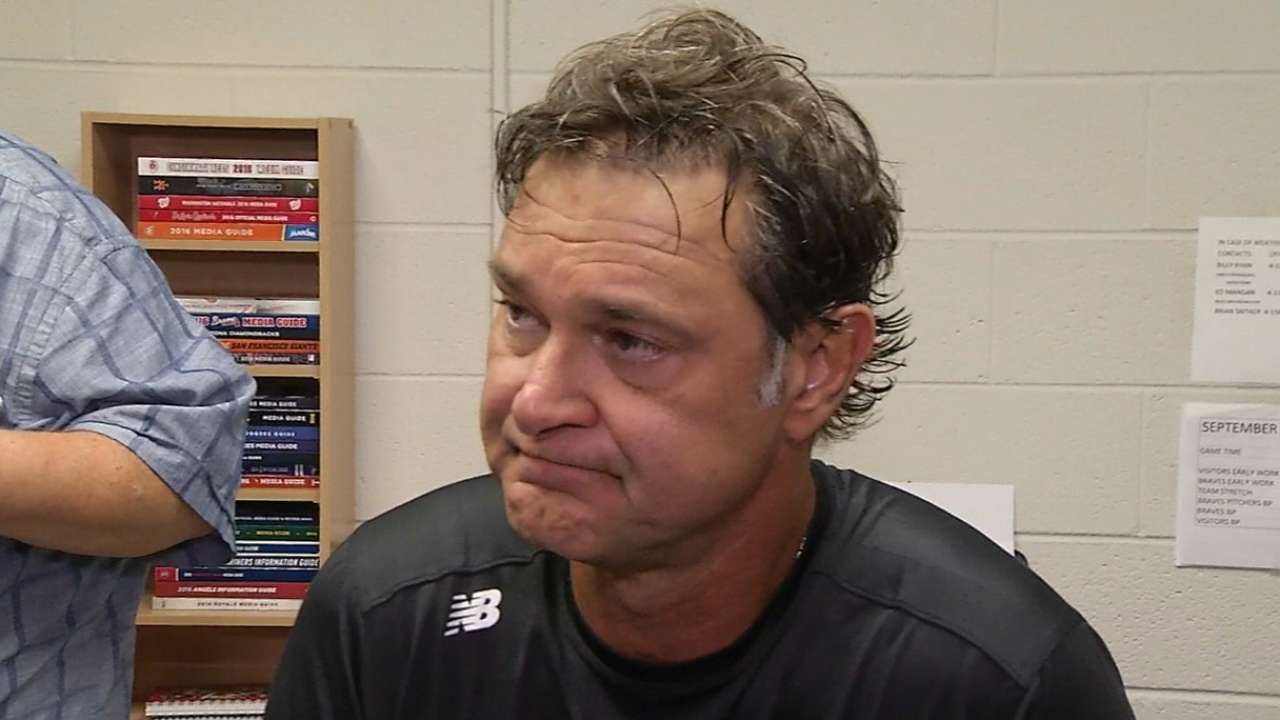 Fernandez also was involved in the benches-clearing incident. After hitting Markakis with a pitch in the sixth, Braves right-hander Jose Ramirez buzzed a pitch near Fernandez's head in the seventh. Benches and bullpens emptied, but nothing materialized other than Ramirez being ejected.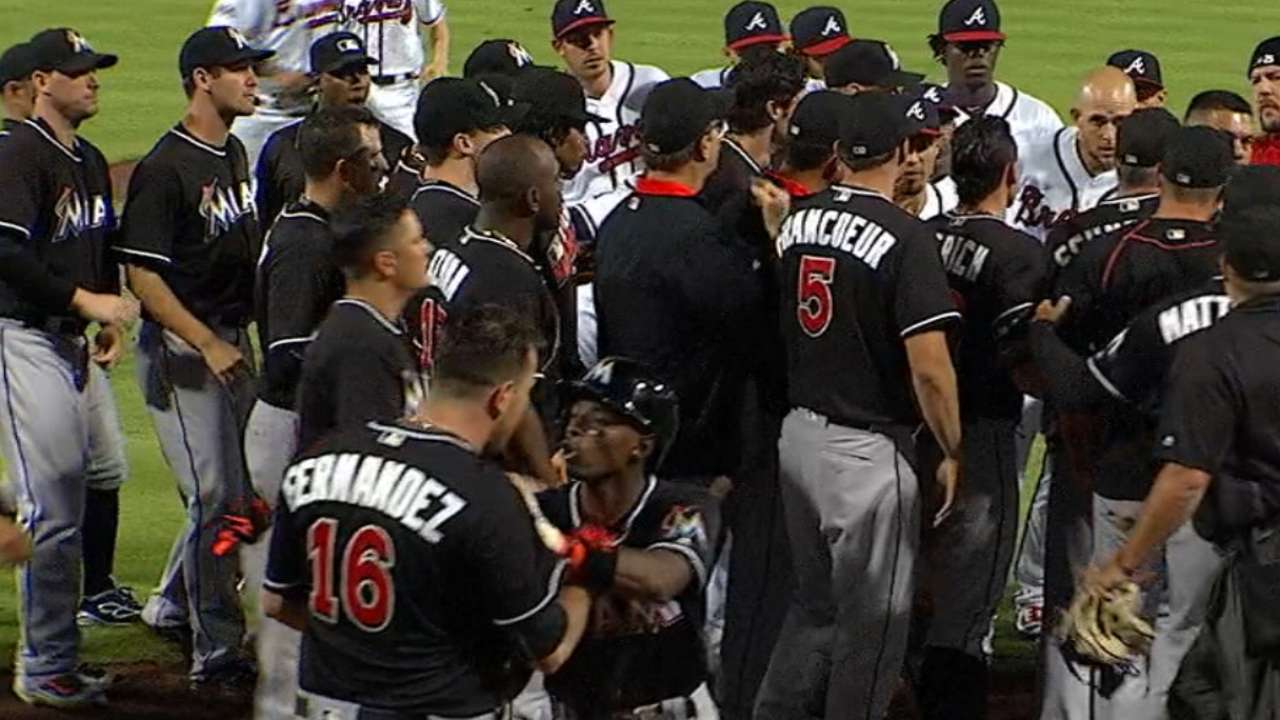 "I told [Markakis], 'Hey, man. I throw you one of the best breaking balls that I have, and you hit it out,'" Fernandez said. "'I threw you another one and you hit the [stuffing] out of it.' That second at-bat, I threw some good fastballs in, he was late on it. Jam. Jam. I was hoping, 2-0, throw a fastball in, he hits a pop up to second base. Obviously, that was not the case. The ball slipped out of my hands, and I hit him. Like everybody knows, I'm not known for hitting people.
"If you think it's on purpose, and you want to hit me, go ahead. Hit me. I don't mind getting hit. That's part of the game. You don't throw at somebody's head because I have a family."
Joe Frisaro has covered the Marlins for MLB.com since 2002. He writes a blog, called The Fish Pond. Follow him on Twitter @JoeFrisaro and listen to his podcast. This story was not subject to the approval of Major League Baseball or its clubs.