Another night, another amazing Trout catch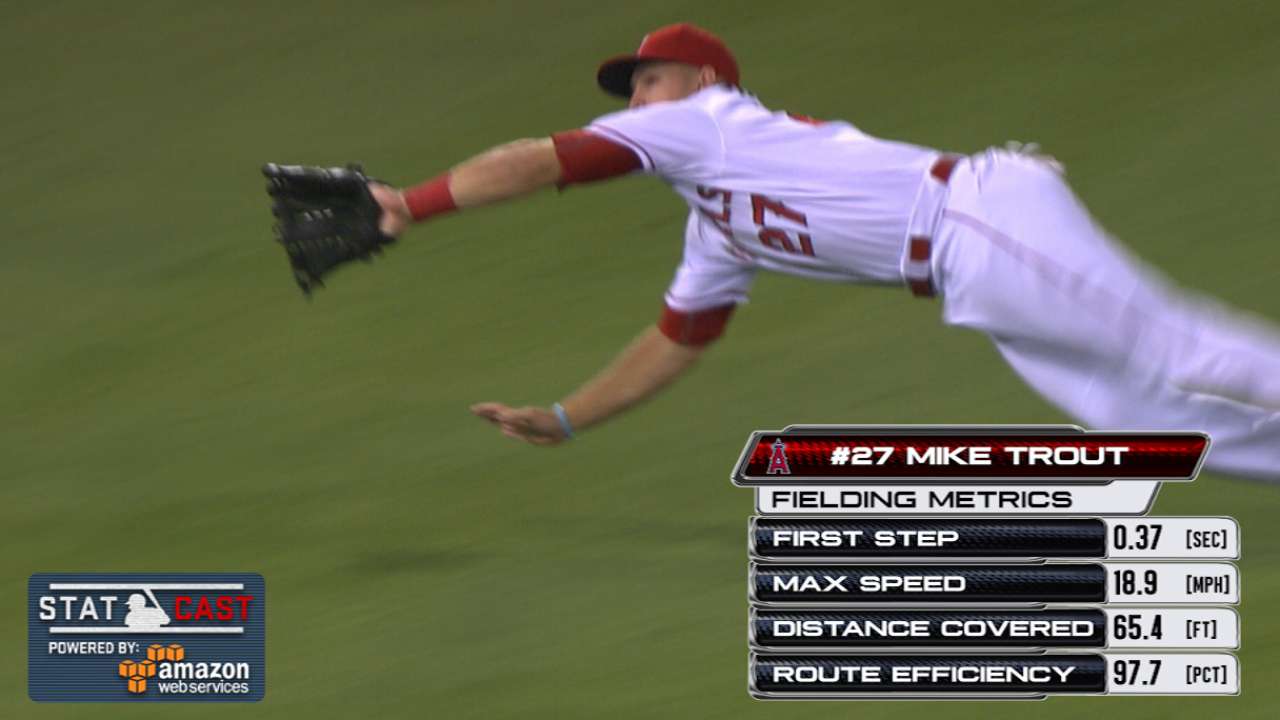 ANAHEIM -- Angels center fielder and American League MVP candidate Mike Trout took a hit away from the Mariners with a spectacular catch for the second time in as many games during Wednesday night's 2-1 loss.
This time, Trout laid out for a diving catch in left-center to rob Seth Smith of a hit for the second out of the sixth inning. Trout's dazzling grab kept Ketel Marte at first base, preventing the Mariners from advancing the runner to scoring position in a 1-1 game.
"Mike was shading that way, but it's a big play at the time, for sure," Scioscia said. "He's playing hard."
Trout reached a top speed of 18.86 mph, covered 65.32 feet and had a 97.74 percent route efficiency on the play, according to Statcast™, which also projected Smith's line drive to have a hang time of 4.09 seconds.
On Tuesday, Trout made a leaping catch in deep center on a line drive by Mike Zunino, which would have scored a run. Zunino's sharp liner had an exit velocity of 109.6 mph and a launch angle of 15 degrees, according to Statcast™. Batted balls with those metrics are hits 70.5 percent of the time.
Austin Laymance is a reporter for MLB.com. This story was not subject to the approval of Major League Baseball or its clubs.