Freeman leaves to be with wife in labor
First baseman extends hitting streak to 20 games in loss to Marlins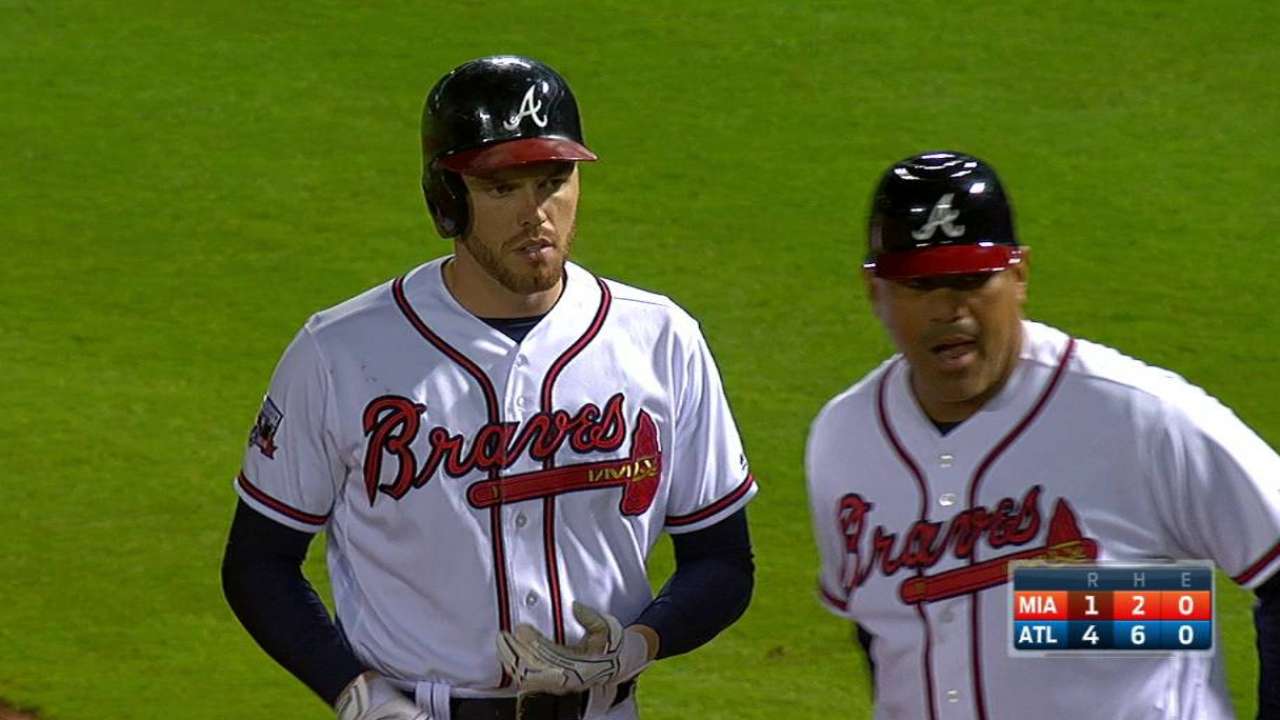 ATLANTA -- Before Braves manager Brian Snitker even had a chance to say goodbye, Freddie Freeman was gone.
In the bottom of the seventh inning of Wednesday's 7-5 loss to the Marlins, the Atlanta first baseman hastily sped past his skipper and down the dugout steps after learning his wife, Chelsea, was going into labor with the couple's first child.
His lone message: "Snit, I'm out of here."
"I knew she was close," Snitker said. "I just hope everything works out good for him. He's been on call for a while, and it finally happened."
The couple previously tweeted out a video in March showing Freddie hitting a powder-filled ball, which would reveal if the child would be a boy or girl. A blue cloud appeared upon impact.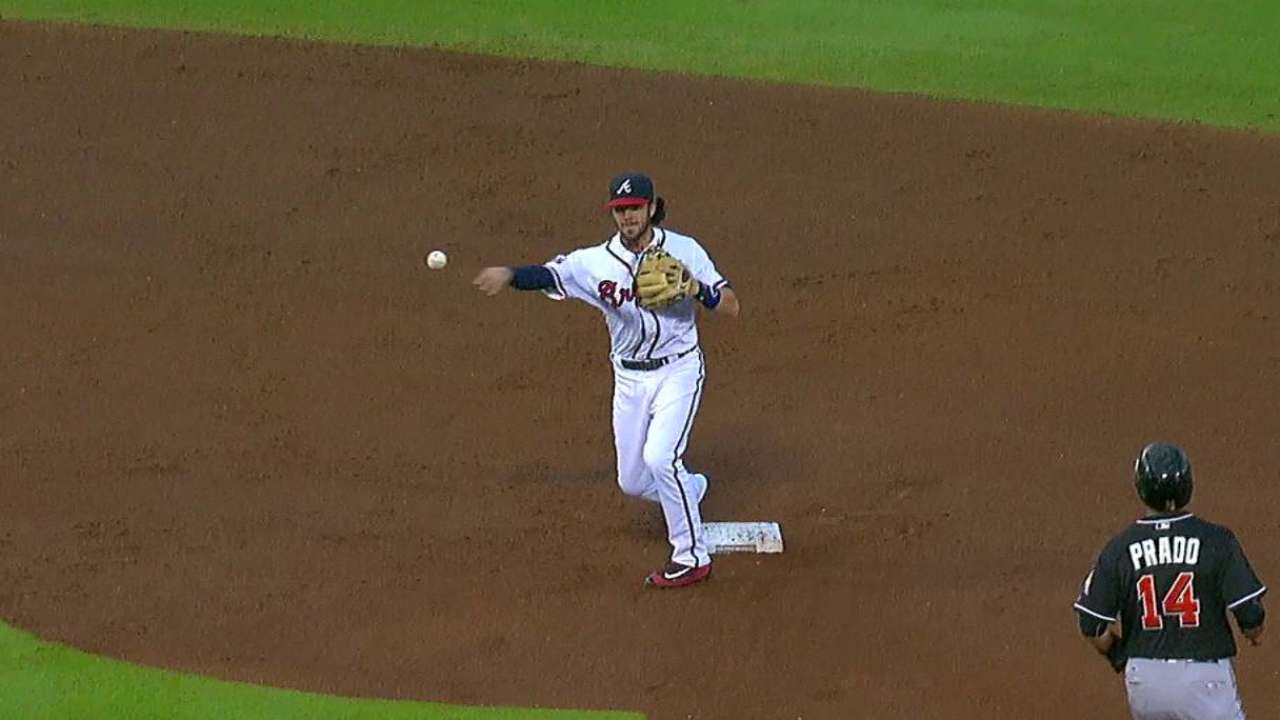 With Freeman gone, Blake Lalli entered the game at first base in the top of the eighth. The 33-year-old, who was promoted from Triple-A Gwinnett on Sunday, registered a single for his first hit with the Braves.
Before his departure, Freeman matched his career-best 20-game hitting streak with a third-inning single. The hit also extended his on-base streak to 36 games, tying the Marlins' Marcell Ozuna for the second-longest on-base streak this season.
Jayson Werth's 46-game on-base steak was the longest in the Majors this year.
Pat James is a reporter for MLB.com based in Atlanta. This story was not subject to the approval of Major League Baseball or its clubs.