Discomfort in oblique ends Altuve's night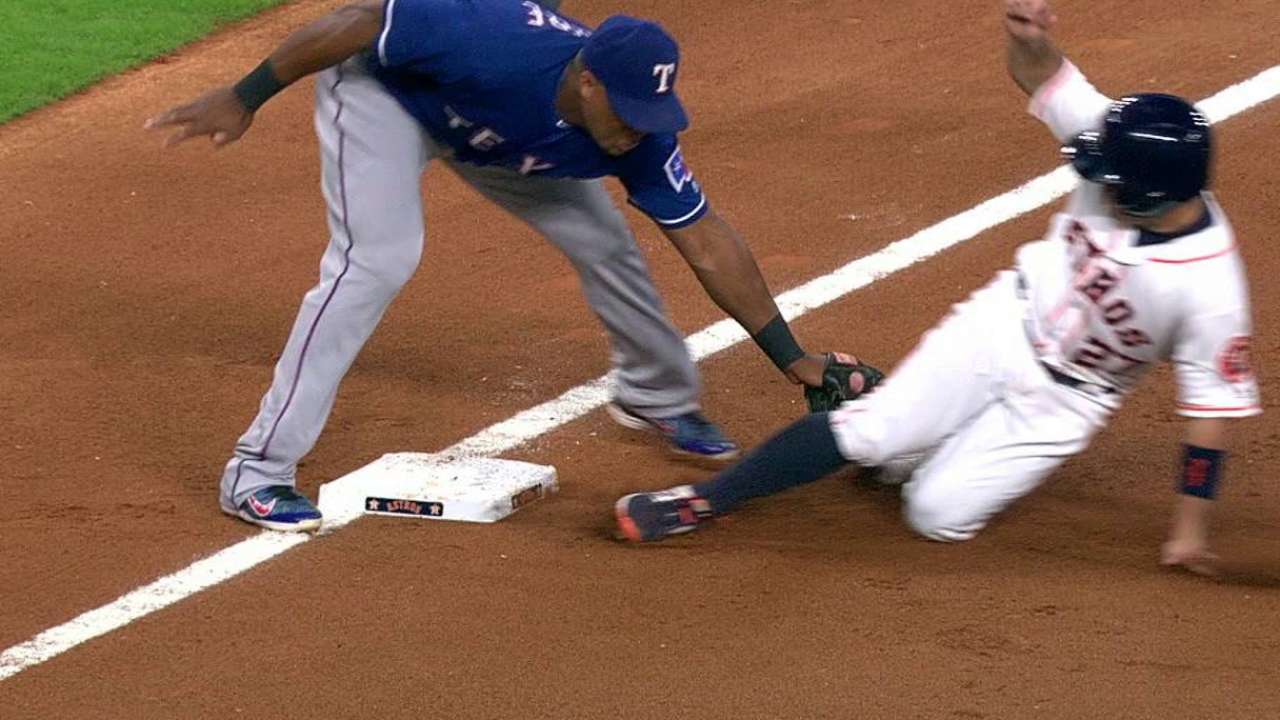 HOUSTON -- All-Star second baseman Jose Altuve left Wednesday night's 8-4 win over the Rangers in the top of the fifth with discomfort in his right oblique.
Altuve hit a double in his first at-bat, was retired on an attempted steal, and flied out to right field in his second plate appearance. Manager A.J. Hinch said it was after the second at-bat, in the third inning, that he could tell something wasn't right.
"These guys have these twitches here and there, and these adjustments that they make," Hinch said, "but you could tell he was a touch uncomfortable after every pitch."
Altuve, who leads the American League in batting average (.341) and hits (196), was evaluated in the dugout, but the Astros weren't sure exactly what was bothering him.
"Sometimes you can't catch your breath," Hinch said. "Sometimes it's a cramp."
Altuve went back out for defense, but Hinch didn't like how he was throwing the ball. With the Astros leading, 3-1, at that point, Hinch decided to pull him.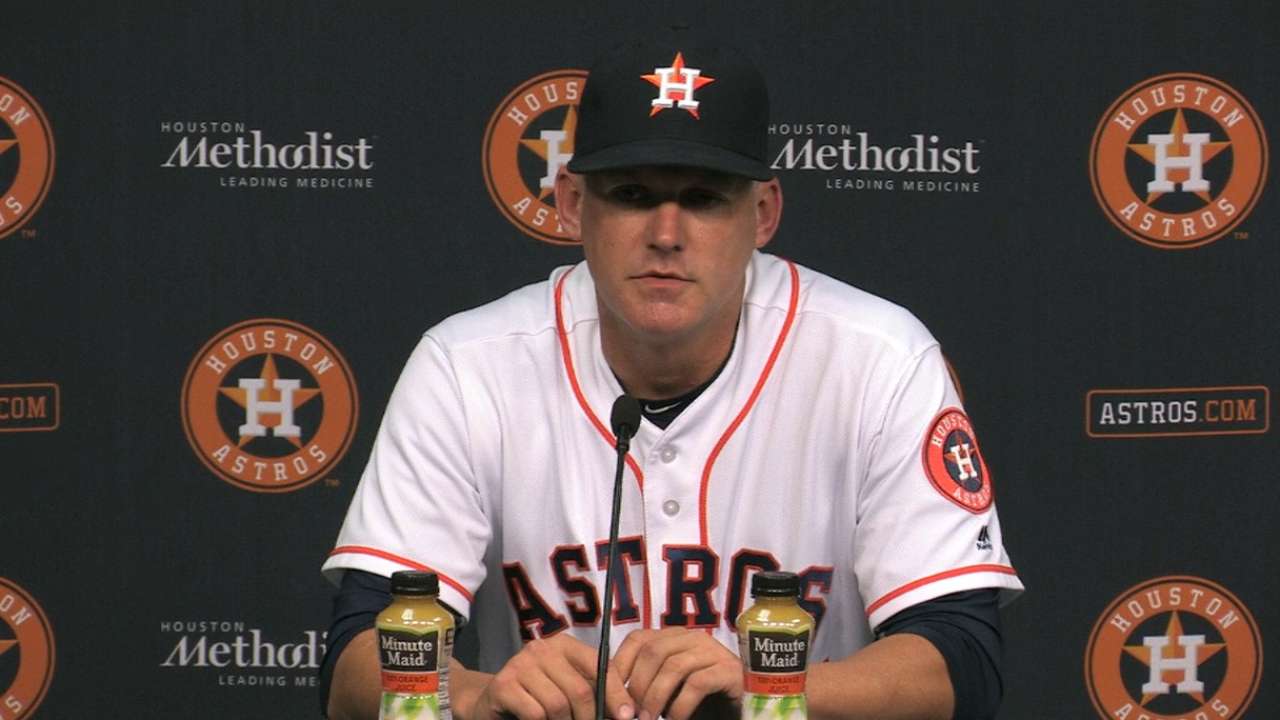 "I certainly was going to err on the side of caution," he said. "We had a 3-1 lead. I'm not going to let him swing the bat again."
Tyler White entered the game, taking Altuve's place in the batting order and manning first base, with Marwin Gonzalez moving to second.
Hinch said it's unlikely that either Altuve or Alex Bregman -- who exited with a hamstring issue in the sixth -- will start on Friday on the road against the Mariners.
"They're getting looked at, getting all the tests [from] doctors," he said. "They're going to have a full evaluation before we're going to know anything, but I'm not optimistic about Friday for either of them."
Jordan Ray is a reporter for MLB.com based in Houston. This story was not subject to the approval of Major League Baseball or its clubs.