Suzuki gets stitches to close chin laceration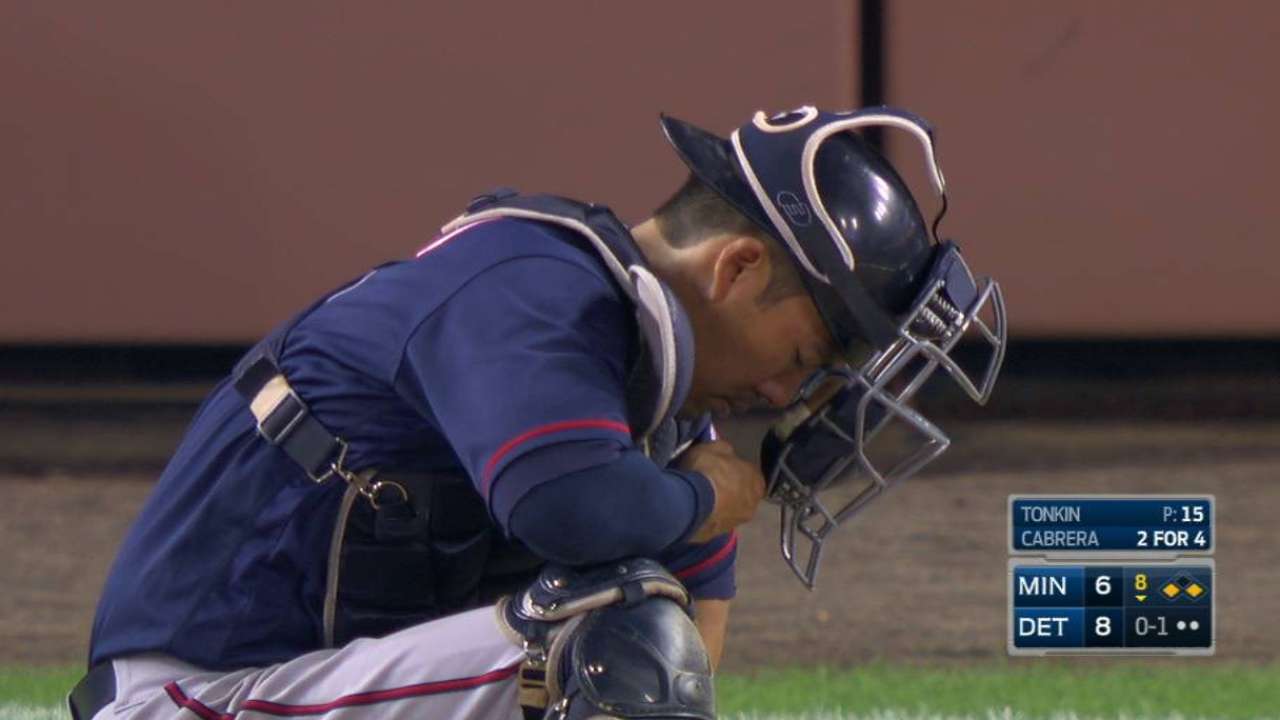 DETROIT -- Twins catcher Kurt Suzuki hit a three-run homer in a 9-6 loss to the Tigers on Wednesday night, but he also had to leave the game after sustaining a cut on his chin in the eighth inning after being hit in the facemask by a foul ball from Miguel Cabrera.
The impact of the foul ball reopened an old wound for Suzuki, who received eight stitches on his chin after being hit in the facemask in a game at Boston on July 23. This time, Suzuki needed five stitches.
"He opened that thing up again, but I don't think it's as bad as the first one," manager Paul Molitor said. "We'll just have to see how we want to proceed. He's frustrated. That's for sure."
When Suzuki first sustained the injury he missed just one game before returning to catching with extra padding in his facemask. But this time Molitor said he might be more cautious because he has catchers John Ryan Murphy and Juan Centeno on the roster. Murphy replaced Suzuki after the injury. Molitor said Suzuki might return as a designated hitter before he gets back behind the plate.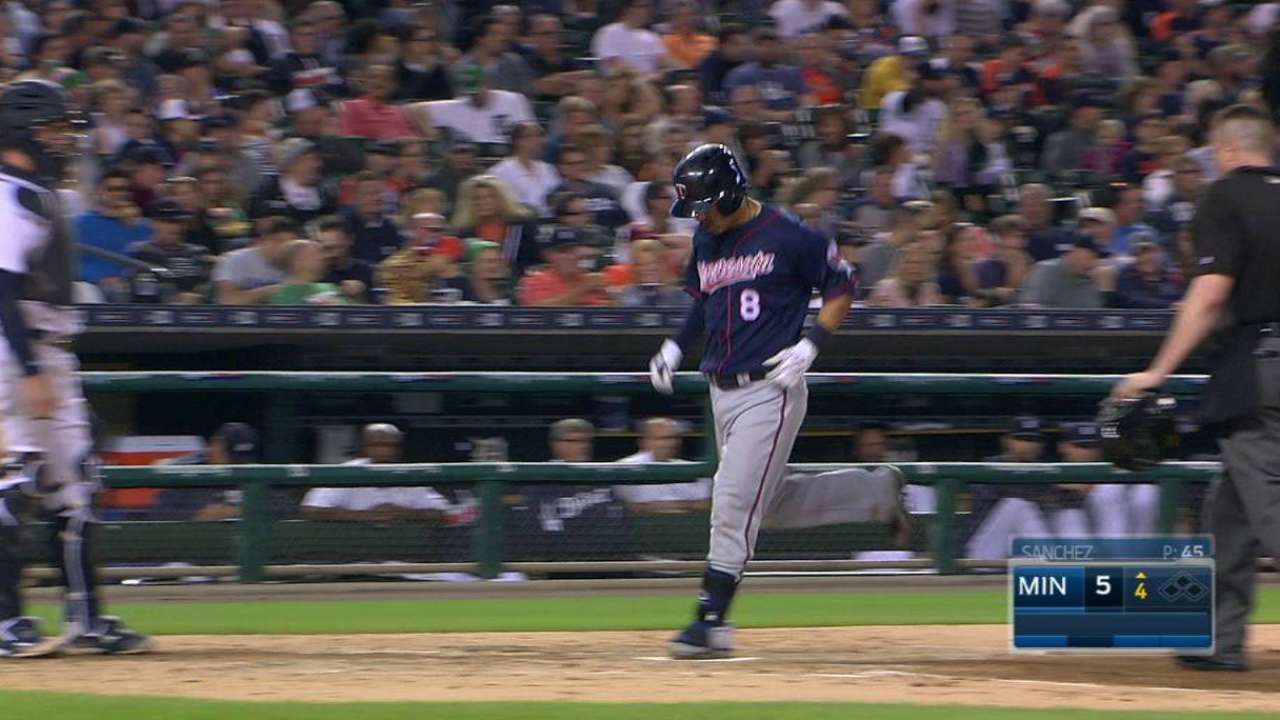 "I have options at catcher so I'm not going to force him back in there," Molitor said. "He's going to have pad it up and we'll see how much risk we want to take to put him back out there like we did the first time."
Rhett Bollinger has covered the Twins for MLB.com since 2011. Read his blog, Bollinger Beat, follow him on Twitter @RhettBollinger and listen to his podcast. This story was not subject to the approval of Major League Baseball or its clubs.