Ailing Marte could return to lineup Friday
Outfielder dealing with back spasms; Meadows, Williams pulled from Fall League rosters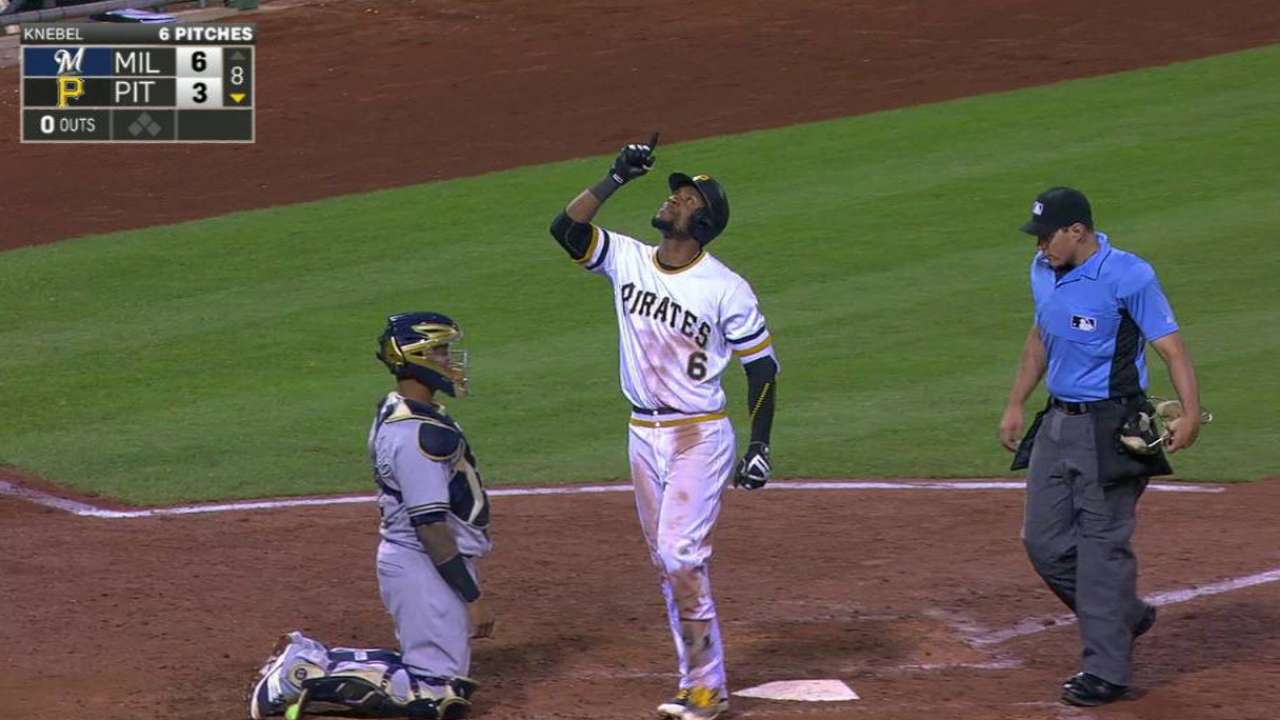 PHILADELPHIA -- Left fielder Starling Marte was not in the Pirates' starting lineup for the ninth straight game Wednesday night, but he could return as soon as Friday.
Marte has been sidelined by lower back spasms, worse than he's experienced before. The Pirates plan to have their Gold Glove Award-winning outfielder go through a full workout Thursday afternoon before coming back this weekend against the Reds in Cincinnati. With Marte out, Adam Frazier started in left field Wednesday night at Citizens Bank Park.
"He plays hard. This guy goes at it, as you see him diving, stealing, diving headfirst, diving for balls out there," head athletic trainer Todd Tomczyk said of Marte. "He knows he's not going to be 100 percent. He just wants to get back to a point where he can be competitive. Unfortunately he's not there right now.
"There's a lot of different things that cause spasms. Fatigue, dehydration, workload, swinging, diving, catching, the demands of the sport. There's a lot of variables. There wasn't really one thing that led to Marte's. It was probably a combination of them all."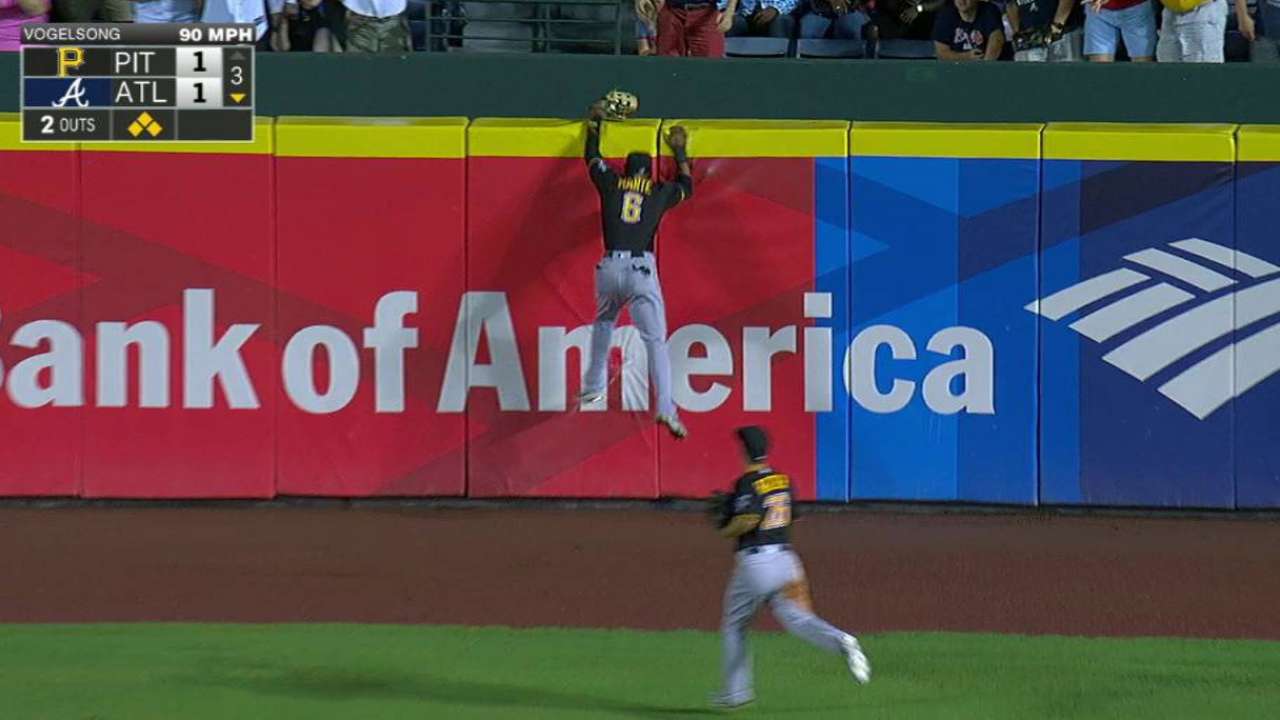 Meadows, Williams removed from Fall League rosters
Outfield prospect Austin Meadows and right-hander Trevor Williams are not expected to play in the Arizona Fall League this offseason.
Meadows, the Pirates' No. 2 prospect, sustained a right oblique strain in his final game of the season for Triple-A Indianapolis. He should be fully recovered by next Spring Training, but the Bucs decided to hold him back from playing in the Fall League. MLBPipeline.com's No. 9 overall prospect, Meadows hit .214/.297/.460 with six homers and eight steals in 37 Triple-A games. He missed time earlier this season due to an orbital fracture and a strained hamstring.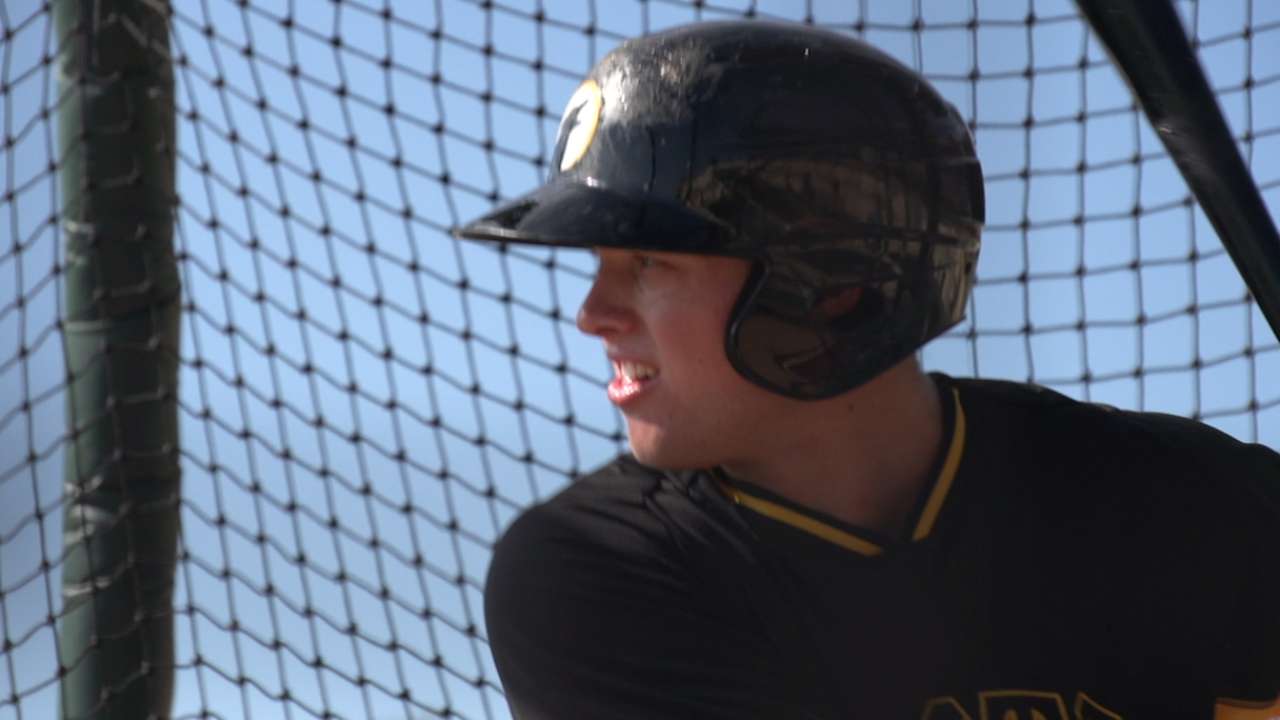 Williams won't head back to the Fall League mostly because he is currently with the Pirates, logging the additional innings in the Majors that he might have otherwise picked up in Arizona. Williams pitched in the Fall League last season.
Trainer's room
• Setup man Neftali Feliz (right arm discomfort) threw a full side session Tuesday afternoon and is nearing a return to the Pirates' bullpen.
• Reliever A.J. Schugel (right arm discomfort) threw off the mound Tuesday and should return for a full bullpen session within the next few days, Tomczyk said.
Relief reinforcements
Newly arrived left-hander Wade LeBlanc will serve as a long reliever, manager Clint Hurdle said, while lefty Zach Phillips will be used as a one-inning and situation reliever.
LeBlanc was with his family in Seattle, getting ready to fly home to Louisiana, when he learned he was traded and called up by the Pirates.
"A little hectic, but in a good way," LeBlanc said. "You won't hear me complaining about it."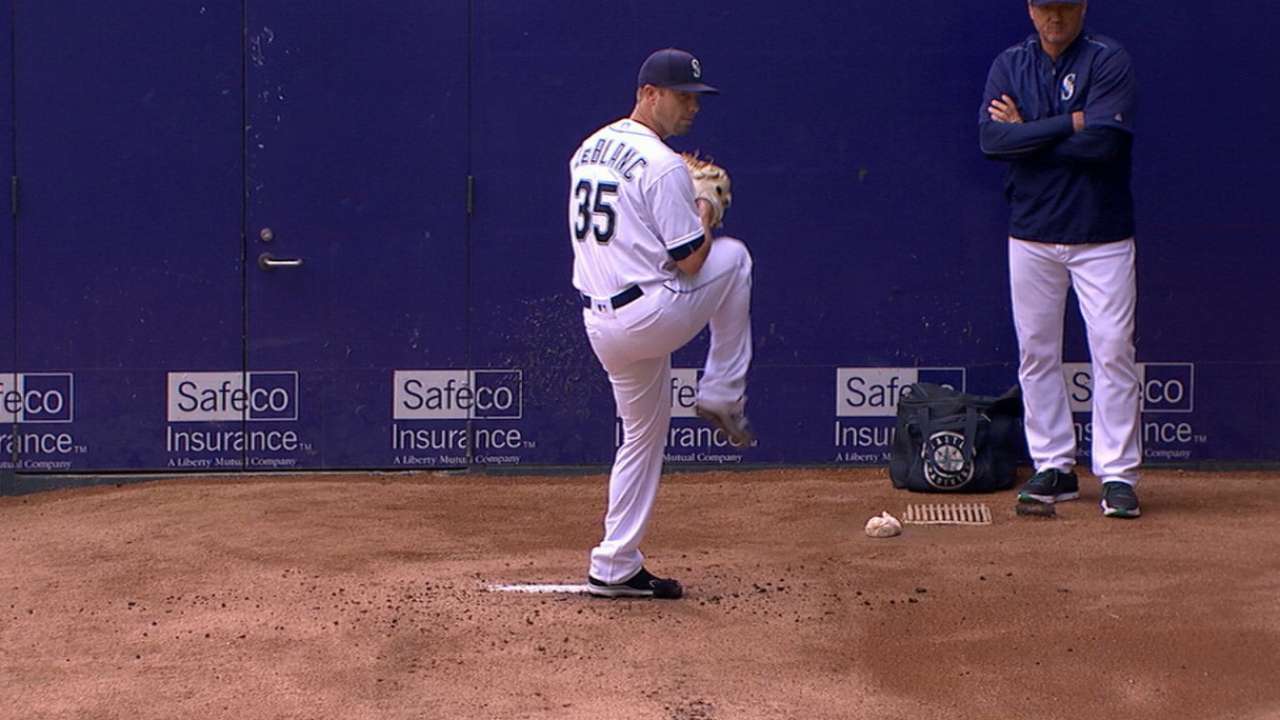 Phillips spent most of the year in the Orioles' system before being traded to the Pirates, assigned to Indianapolis for a few days and called up -- from his home in Arizona -- more than a week after the Triple-A season ended.
"It's definitely been different. Never been traded before with five games left in the Minor League season," Phillips said. "I'm glad to be here right now."
Adam Berry has covered the Pirates for MLB.com since 2015. Follow him on Twitter at @adamdberry. This story was not subject to the approval of Major League Baseball or its clubs.