Scuffling at home, Cards happy to start road trip
Unable to turn it around behind Martinez, club ensures losing record in St. Louis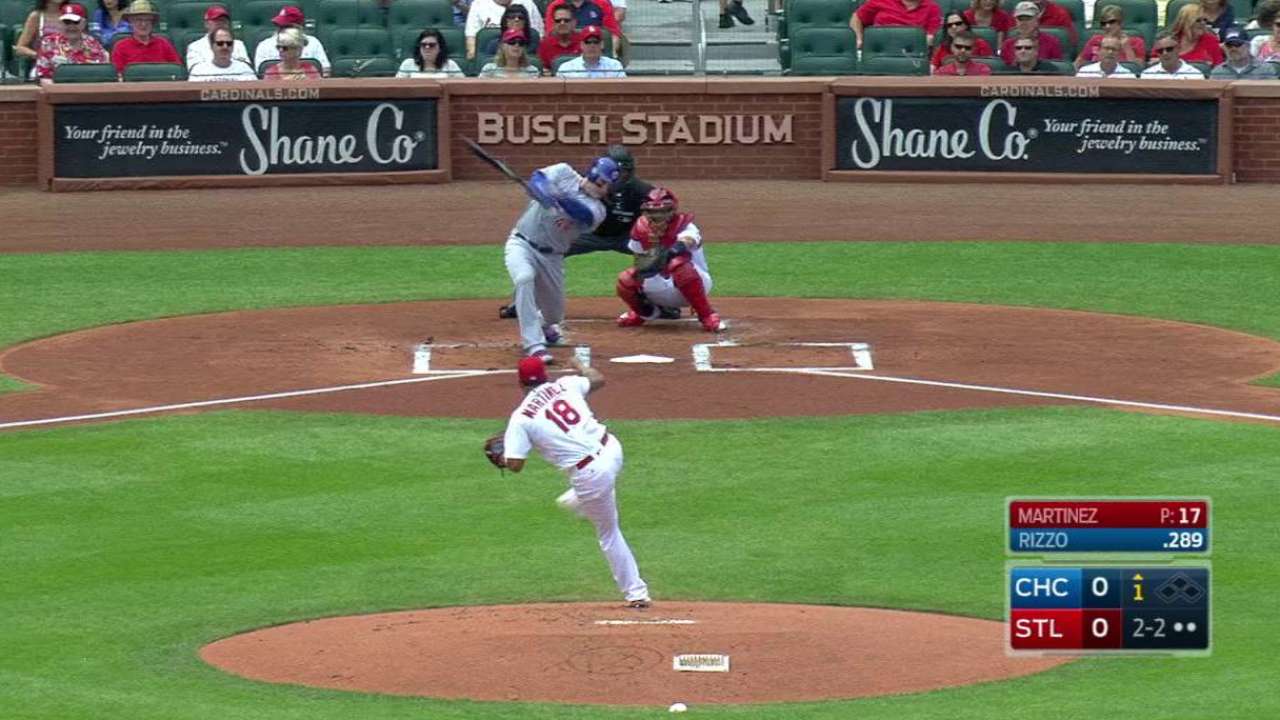 ST. LOUIS -- What in most years may have been a daunting 10-game road trip through the heart of September instead seems a welcome one for the Cardinals after they dropped yet another home series with Wednesday's 7-0 loss to the Cubs at Busch Stadium.
It marked the seventh straight home series loss for the Cards, who have to go even further back than that to find the last series victory they secured against a team with a winning record. That came against the Giants, a team that will hold a one-game lead over the Cardinals in the National League Wild Card race when the clubs open a huge four-game series in San Francisco on Thursday.
"It's time for us to either make or break at this point," second baseman Kolten Wong said. "We understand the situation we put ourselves in. You either get it done or you're going home early."
One of the obvious contributors to this precarious NL Wild Card position is the way the Cardinals have played in St. Louis. Wednesday's loss clinched the team's first losing record at home in Busch Stadium III history and places the Cards with more home losses than any other team not in last place within its division. The last team to finish with a losing home record and still eke into the playoffs was the 2001 Braves.
The Cardinals lost all three home series against the Cubs this season for the first time since 2007, and they have won one home series since the All-Star break. On the contrary, the Cardinals boast the Majors' best road record. It sets up well, then, that 10 of the team's final 17 games will be played outside of St. Louis.
"I think we're pressing a little bit here at home, trying to right the ship at home," Brandon Moss said. "Obviously, it hasn't gone well for us. We want to do well here. When we go on the road, we play a little more loose and relaxed, and hopefully that continues."
Wednesday set up as promising chance to buck that trend with Carlos Martinez, who has pitched as a staff ace, back on the mound. But after allowing seven runs over his previous five starts combined, Martinez was knocked for four over six innings. Two came on a two-run blast by No. 8 hitter David Ross. Another scored on Jon Lester's eighth career base hit.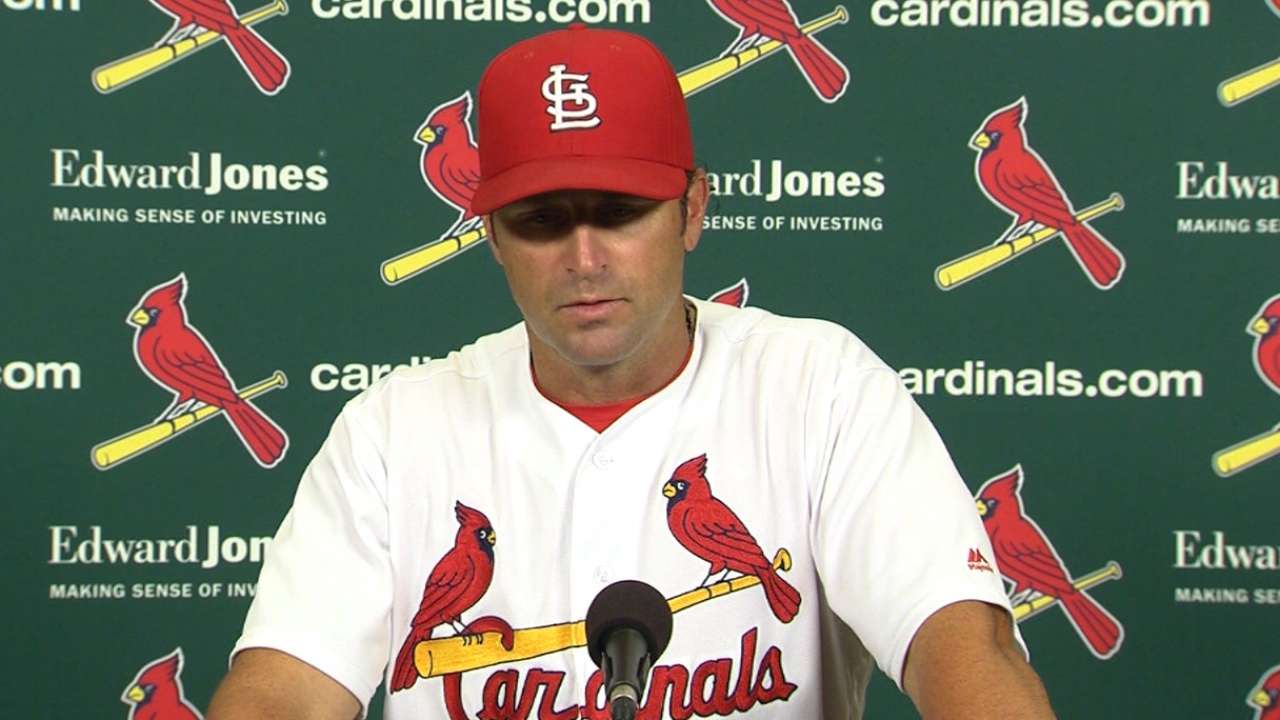 With Lester cruising through eight scoreless innings on the other side, it snapped a streak of five straight wins the Cardinals had secured behind Martinez.
"They pitched really well against us this series," Moss said. "[Kyle] Hendricks came out and threw a one-hitter [on Monday]. Then Lester came out and threw eight shutout innings. Tip your hat and move on. Not everybody is going to be that good every day."
Pitching is only part of the concern, however. The Cardinals travel to San Francisco having not had a hit with a runner in scoring position since Saturday and actually didn't have an opportunity for one in either of their losses to Chicago. A team that has scored 46 percent of its season runs via the long ball has been especially depending upon it lately. All five runs the Cards scored in this series came on home runs.
Since the All-Star break, the Cardinals rank last in the Majors with a .205 batting average with runners in scoring position.
"We have to do all the little things right," Matheny said. "We have to figure out ways to grind through at-bats. I think that's one of our priorities right now. Once we figure out how to get those tough-fought at-bats from top to bottom, that's the kind of team we can be."
Jenifer Langosch has covered the Cardinals for MLB.com since 2012, and previously covered the Pirates from 2007-11. Read her blog, follow her on Twitter, like her Facebook page and listen to her podcast. This story was not subject to the approval of Major League Baseball or its clubs.