Hamilton frustrated by late-season injuries
Reds center fielder has no timetable for return from oblique strain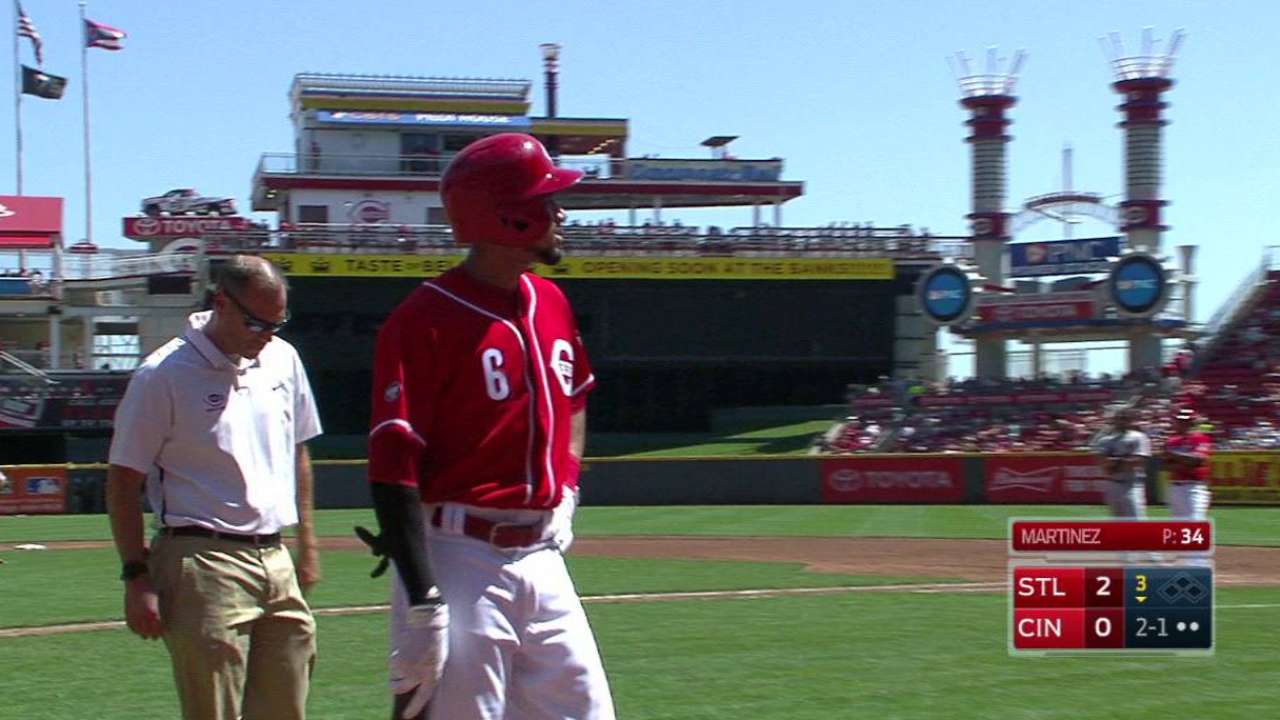 CINCINNATI -- Reds center fielder Billy Hamilton's strained left oblique has not showed enough improvement to allow him to resume baseball activity or have a target date to return. That frustrates Hamilton, especially considering his injury history.
The past two seasons, Hamilton was unable to finish the season in the Reds' lineup because of health issues. He didn't play the final week in 2015 because he needed right shoulder surgery and missed the final four games of 2014 with a concussion.
"That's exactly what I've been thinking about the most. I feel like I haven't been able to finish a season the whole time," Hamilton said. "It doesn't look good, it doesn't feel good as a person who wants to be out there every day. You want to be able to show them that you're able to play a full season and not play most of the season. And when October comes -- imagine if we're in the playoffs or something … and they see two years in a row I haven't been able to play in October, how are they going to feel with me coming into a playoff situation?"
Hamilton has not played since he was hurt checking his swing against the Cardinals on Sept. 4. He would like to go with the team on the final 11-day, 10-game road trip that starts Monday, but he has not heard anything from the club's medical staff. He continues to do his rehab daily, however.
"I'm trying to get in there. But it's just something they're being very, very cautious with," Hamilton said. "I don't know anything too much about obliques and what can happen. I asked [head trainer Steve Baumann] the other day what's the worst that can happen if I did come back not 100 percent and it messes me up again. That's another whole month in the offseason that I have to deal with."
Hamilton, 26, is batting .260./.321/.343 in 119 games and leads the Majors with 58 stolen bases. He made a lot of strides as a hitter this season, especially after the All-Star break, hitting .293 with a .369 on-base percentage since the Midsummer Classic. Last season, he was demoted to the ninth spot of the lineup, as he endured a poor year at the plate.
If his season is over already, Hamilton will be pleased, but not content, with his progress.
"You always have to be happy with the improvement part of the game. It's just something that I don't want to be satisfied with," he said. "I want to continue to build off that."
Brewers infielder Jonathan Villar, who entered Wednesday with 54 steals, could overtake Hamilton for the stolen base title, but he wasn't worried too much about that. Hamilton was hoping his resume this season was full enough defensively to be recognized with his first National League Gold Glove Award.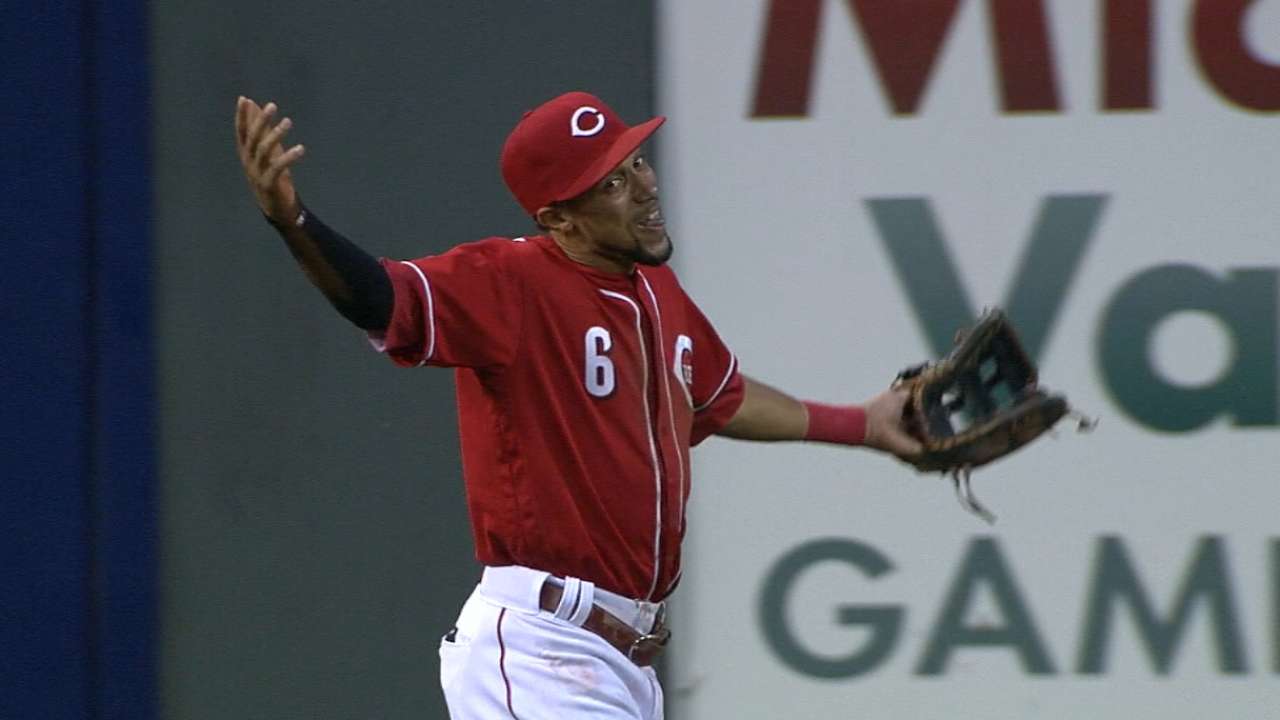 "Of course I want the Gold Glove," Hamilton said. "That's just something that you don't control. I don't know from a player's standpoint if a Gold Glove is for hitters and stuff. I don't know if it's from a standpoint of being able to hit and play defense.
"I felt like I should have had it last year. You never know. It'd be great if I did get it. We'll see."
Mark Sheldon has covered the Reds for MLB.com since 2006, and previously covered the Twins from 2001-05. Follow him on Twitter @m_sheldon and Facebook and listen to his podcast. This story was not subject to the approval of Major League Baseball or its clubs.