Wright to start throwing program next week
Time is running out for knuckleballer to pitch again in '16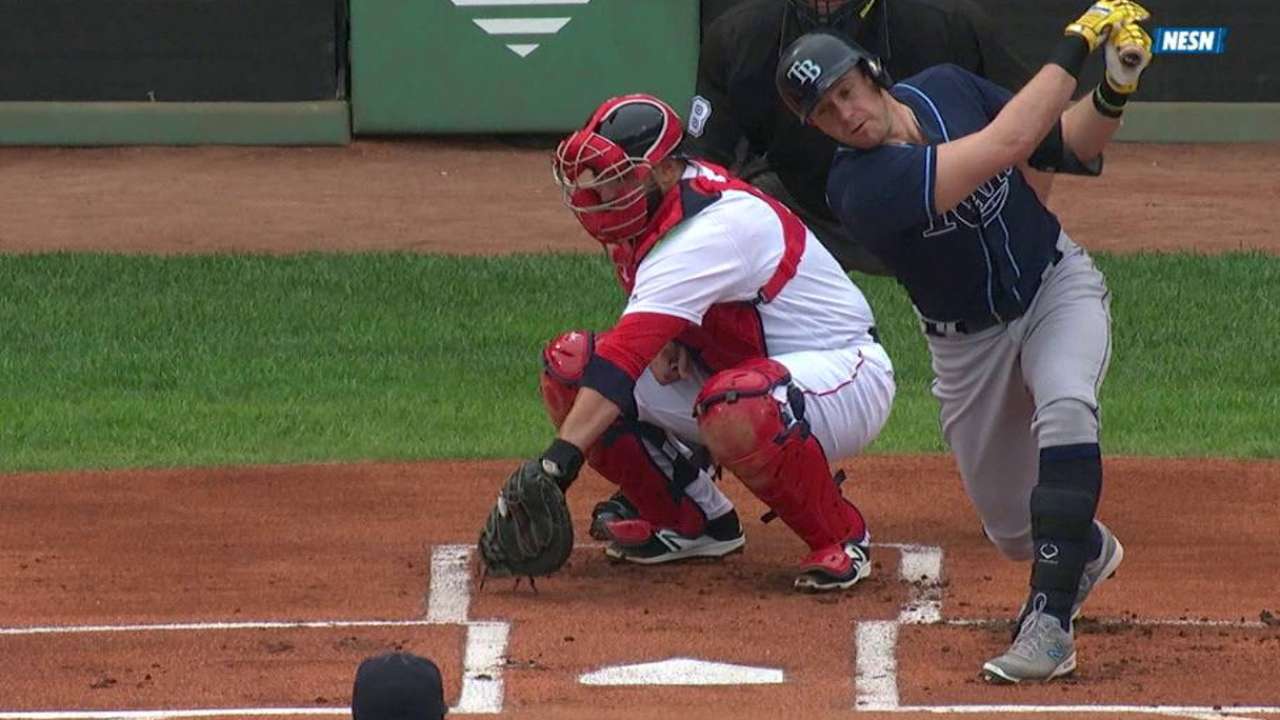 BOSTON -- The Red Sox hope that knuckleballer Steven Wright can pitch again this season, but the right-hander will need to demonstrate some progress soon if it's going to happen.
The current plan is for Wright to report to Fort Myers, Fla., at the beginning of next week when the Red Sox are on the road to initiate a throwing program.
"The hope is that a throwing program can not only be initiated but we'll see if he'll be able to withstand an accelerated program where he's got the ability to throw to hitters at some point," said Red Sox manager John Farrell. "That's a best-case scenario at this point. If the throwing program is not initiated soon, the rehab will continue to intensify until we're up against the clock a little bit."
There could be a scenario in which Wright doesn't make it back in time for the end of the regular season but makes it back in time for a potential postseason series.
Given how valuable Wright (13-6, 3.33 ERA) has been at times this season, the Red Sox would like to provide him with every opportunity to make it back.
"Again, it's all going to be dependent on when he initiates a throwing program. We recognize there's 18 games left," Farrell said. "I don't want to rule it out. At this point, it's going to become a little bit more challenging with each passing day."
Wright is suffering from bursitis in his right shoulder, sustained when he made an ill-fated dive back into second base as a pinch-runner at Dodger Stadium on Aug. 7. Wright made a two-start return, but he felt discomfort in his shoulder and hasn't pitched since Aug. 31.
The Red Sox are in good shape with the front three spots of their rotation with David Price, Rick Porcello and Eduardo Rodriguez. Drew Pomeranz was hit hard on Tuesday and is already well over his season high for innings pitched. Clay Buchholz had been rejuvenated of late, until getting rocked in Toronto in his last start.
The return of Wright could be significant. However, it's too early to tell if it's realistic.
Ian Browne has covered the Red Sox for MLB.com since 2002. Follow him on Twitter @IanMBrowne and Facebook.

This story was not subject to the approval of Major League Baseball or its clubs.