Gausman outduels 20-game winner Porcello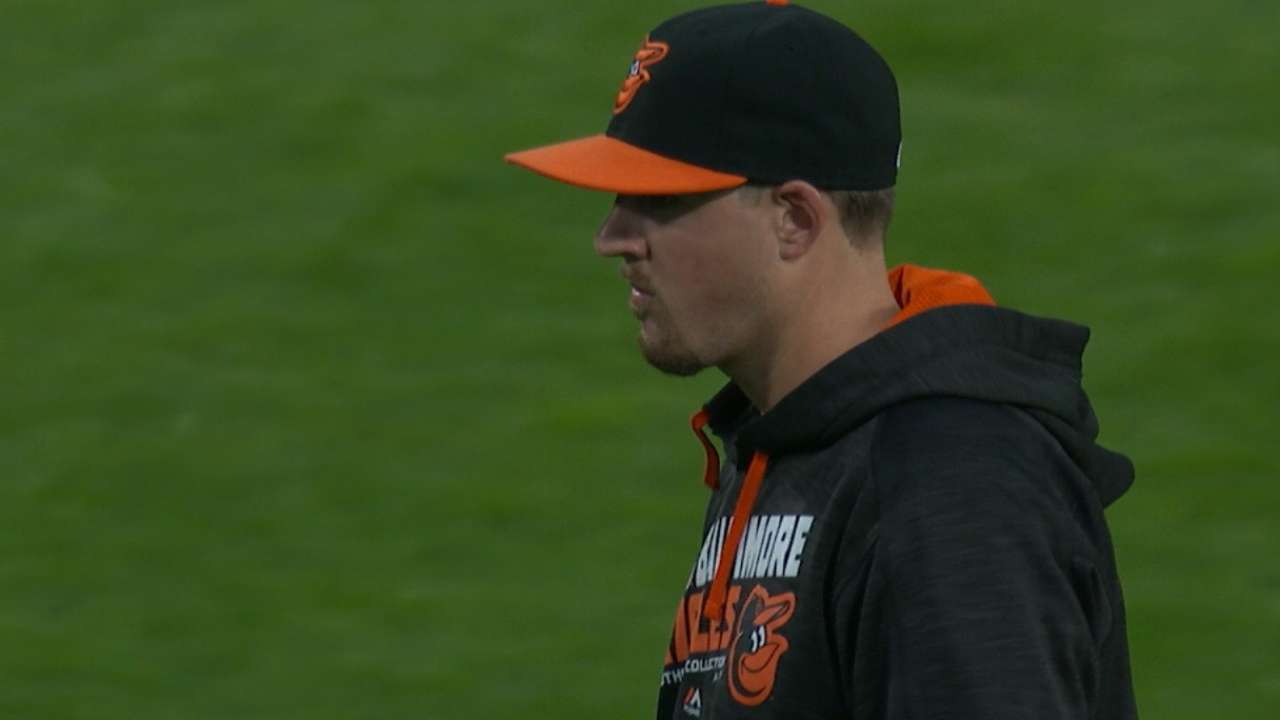 BOSTON -- The Orioles probably could have flown home on their own high spirits after Kevin Gausman tossed eight shutout innings during a 1-0 victory over the Red Sox on Wednesday night at Fenway Park.
The win moved Baltimore just one game behind Boston in the American League East and also gave the Orioles a one-game lead over the Blue Jays for the top AL Wild Card.
Gausman tossed a career-high 120 pitches against the red-hot Red Sox, who were limited to just four hits and one walk with six strikeouts. The righty took a no-hitter into the fourth inning, surrendering his first hit of the night to Mookie Betts with two outs. Gausman handed the ball to Zach Britton in the ninth, who recorded his AL-leading 43rd save.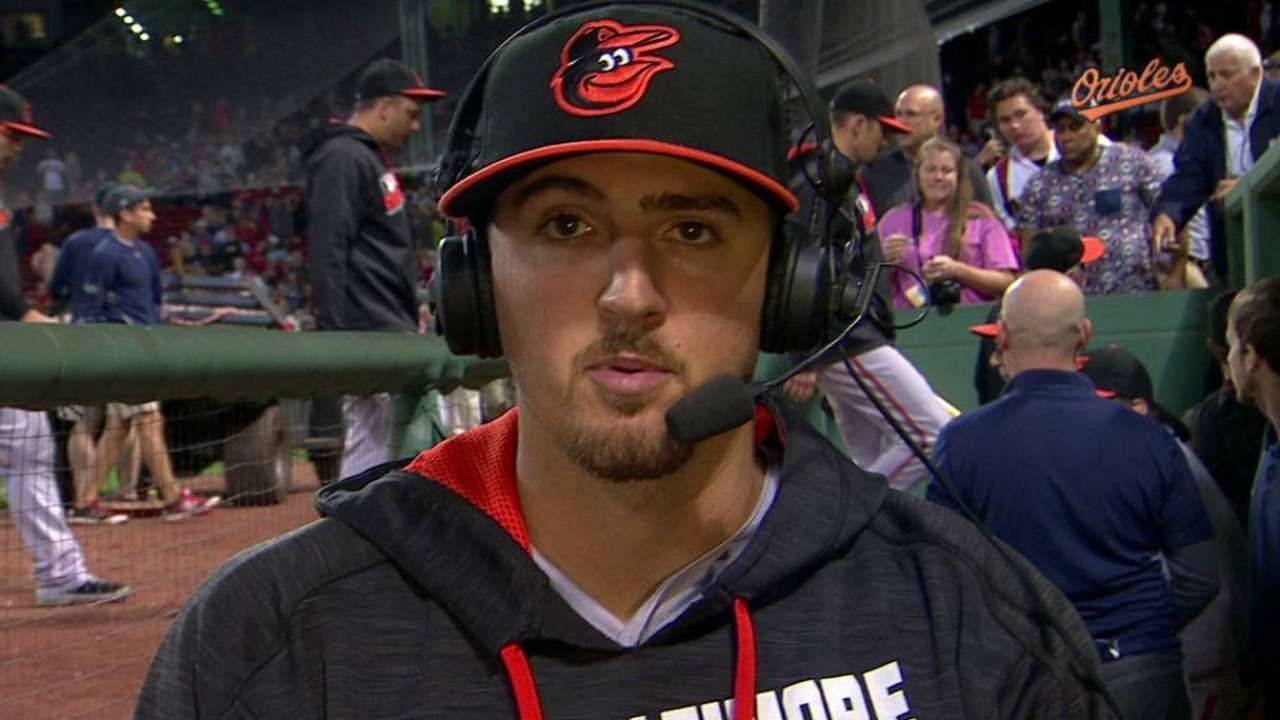 "It's a lot of fun. Obviously the rubber match in this ballpark, the atmosphere tonight was just incredible so you try to feed off of that," said Gausman, who averaged 95.2 mph on his four-seam fastball and hit a max velocity of 98.8 mph.
The righty earned his career-high eighth win of the season, extending the 25-year-old's career-long winning streak to five games. Gausman's five scoreless starts of at least seven innings this season are tied with the Yankees' Masahiro Tanaka for most in the AL.
"Both sides of the plate were there for him and Matt [Wieters] knew when to slow him down a little bit," Orioles manager Buck Showalter said. "You could see his tempo and just the way he was going about his business that he had a real confident front."
Gausman had received 74 runs of support in his first 26 starts this season, but he only needed one in the series finale, as Mark Trumbo's leadoff homer in the second off Rick Porcello proved to be enough. Gausman has received one or fewer runs of support in 10 of his 27 starts this season.
"I got [Porcello] pretty early in the game," Trumbo said. "You can't really foresee what's going to happen later on, but obviously pretty fortunate to get something on the board early. Not a ton of breathing room for Kevin, but maybe just enough."
Gausman dueled against the Red Sox's winningest pitcher for the majority of the matchup, with the pitch to Trumbo being Porcello's only mistake.
"He's a Cy Young candidate right now, so I knew he was going to pitch well. So for Trumbo to come up big there was huge," said Gausman. "Without him, who knows how the game goes. Once we scored one, in the back of my mind, I kept telling myself that's all we needed. So I just tried to attack these guys."
Deesha Thosar is a reporter for MLB.com based in Boston and covered the Orioles on Wednesday. This story was not subject to the approval of Major League Baseball or its clubs.