MLB.com Columnist
Roger Schlueter
Stats of the Day: Ichiro racking up multihit games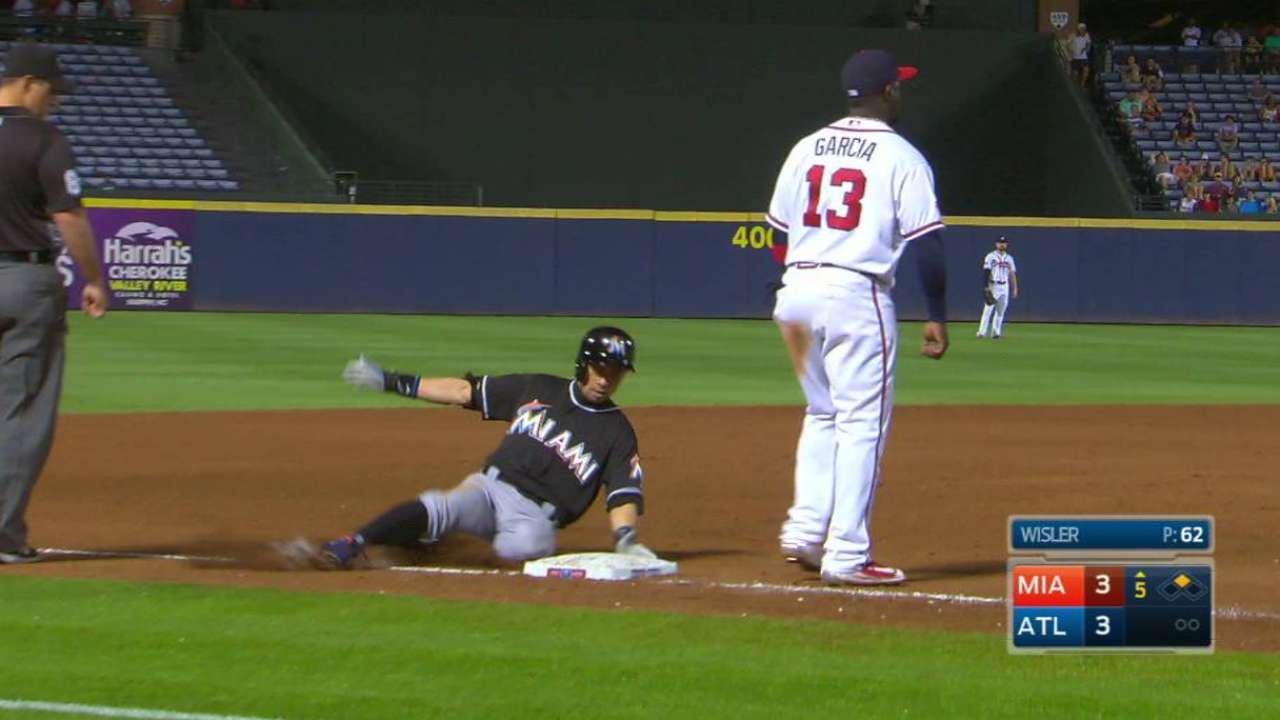 Here are three interesting items from around the big leagues on Tuesday ...
• As Miami defeated Atlanta on Tuesday, Ichiro Suzuki produced a 2-for-4 line that included his fifth triple of the year. Suzuki has 26 multihit games this season. Among players 42 years old or older in the live-ball era, those 26 tie him with Julio Franco (2004) for the 10th most. Up next for Ichiro: Pete Rose (27 in '84) and Omar Vizquel (28 in '10). Suzuki has 900 career multihit games. He is one of 12 players since 1913 to have at least 900, and is closing in on George Brett (903). Ichiro's 900 since turning 27 years old are the second most, behind Rose's 968.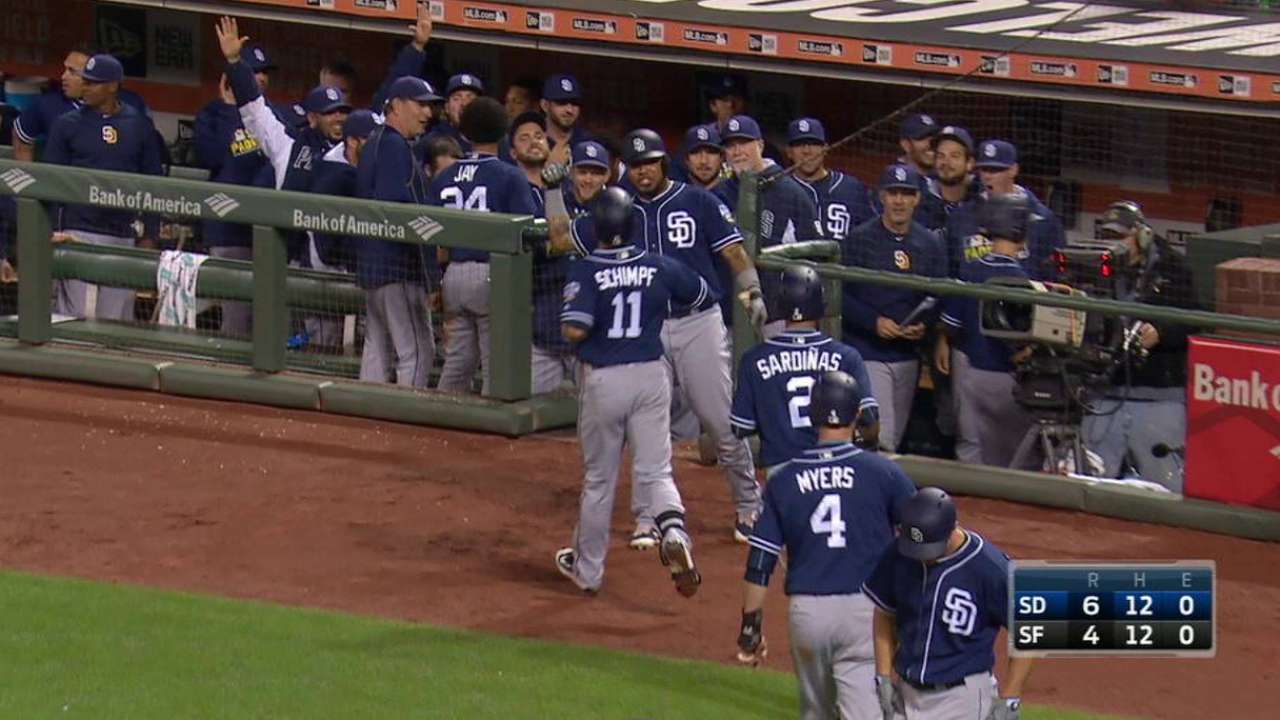 • Down a run and down to their final out, the Padres saw Ryan Schimpf connect on a three-run home run, and the club went on to close out a 6-4 win over the Giants. Schimpf's homer gave him 19 homers this season -- the second most for any rookie in Padres history. In 2013, Jedd Gyorko hit 23. At 28 years old, Schimpf occupies a rather uncommon place in Major League history: Only one other player -- Del Bissonette in 1928 -- debuted in an age-28 or older season and hit as many as 19 homers (Bissonette had 25 for Brooklyn).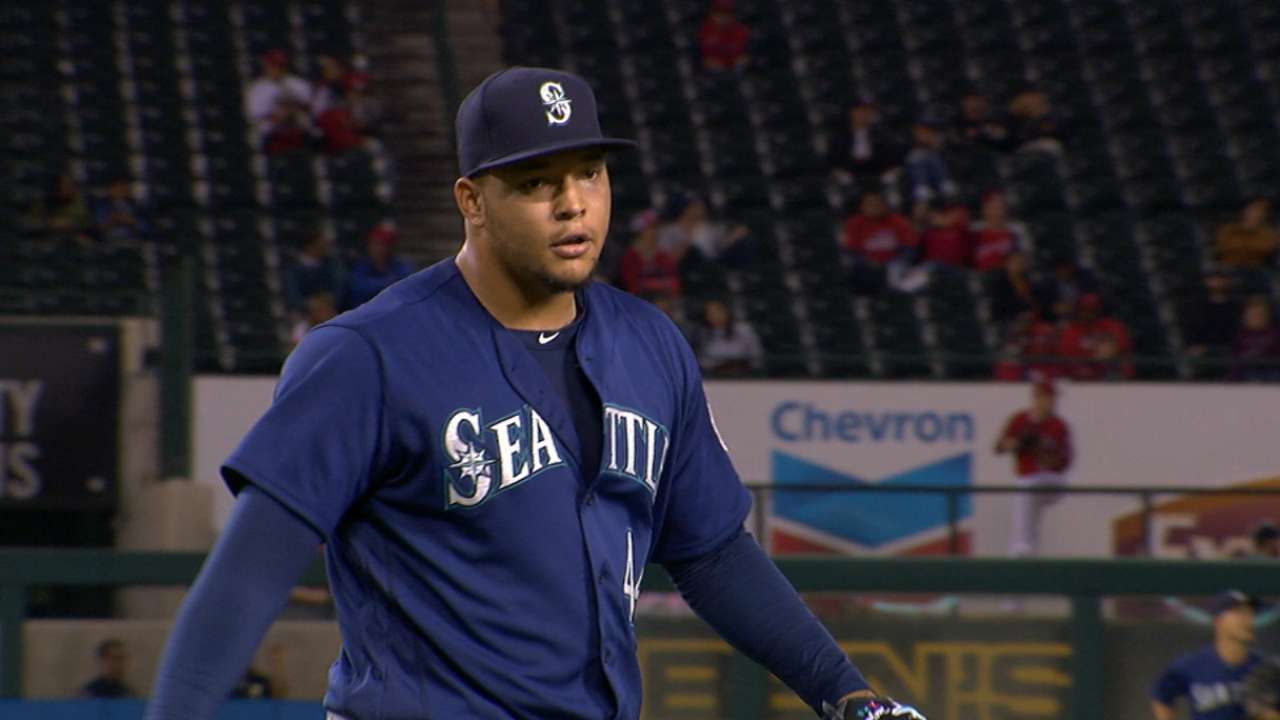 • Mariners right-hander Taijuan Walker allowed three singles and no walks while fanning 11 Angels to procure his first career shutout. Walker's gem produced a Game Score of 92 -- the highest for a Mariners hurler since Aaron Harang hurled a two-hit shutout with 10 K's and no walks on June 11, 2013. At 24 years and 31 days old, Walker is the youngest Mariner to post a Game Score of at least 92, while Harang is the oldest at 35 years and 33 days. Over the past 104 seasons, Walker is one of 130 pitchers to throw a shutout and fan at least 11 with no walks. (As a comparison, the past 104 seasons have seen 213 official no-hitters.) By age, Walker is the 19th youngest to make this list, right behind another author from 2016: Vince Velasquez. The youngest: Dwight Gooden (19 years and 301 days) in 1984. The oldest: Nolan Ryan (42 years and 242 days) in '89.
Roger Schlueter is a statistical researcher and writes for MLB.com. This story was not subject to the approval of Major League Baseball or its clubs.