D-backs place Chavez on DL, activate Bloomquist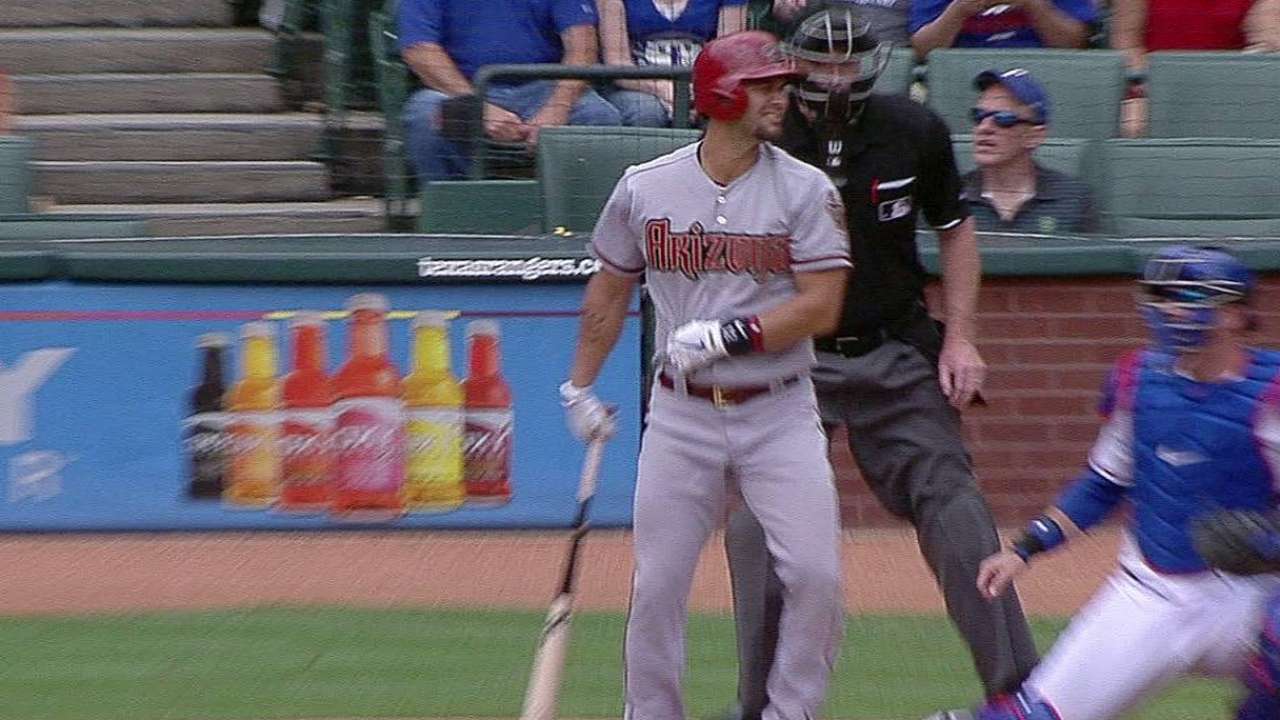 CHICAGO -- The D-backs activated utility man Willie Bloomquist off the disabled list Friday and placed third baseman Eric Chavez on the DL.
Chavez suffered a strained right oblique during his first-inning at-bat Thursday. An MRI was scheduled for Friday to determine the severity of the strain.
Bloomquist had been on the DL all year after suffering a Grade 2 strain of his right oblique muscle towards the end of Spring Training.
Bloomquist had been on an injury-rehabilitation assignment first at extended spring camp and then at Triple-A Reno, where he hit .467 in 16 plate appearances.
"Obviously, I had to play a little bit to try to find some timing and see some pitching a little bit, but I feel pretty good," Bloomquist said.
More important than his numbers for Bloomquist was being able to swing the bat and play the field without worrying about reinjuring the muscle.
"Up until a couple of weeks ago, I was still feeling it when I swung in a game, so the last thing I want to do is start over at square one with it," he said. "And the last week or 10 days or so, I haven't felt it in a game, and each game that goes by, [I] get more and more confident with it and don't worry about it at all. The past four or five games, I haven't even given it a second thought, so that's where I need to be."
While the timetable for Bloomquist's return might have been moved up by Chavez's injury, D-backs manager Kirk Gibson said they would not have brought him back if there were any concerns.
In fact, Gibson had planned on putting Bloomquist in the lineup Friday, but Bloomquist's flight from Las Vegas -- where Reno was playing -- was delayed and did not arrive in Chicago until around 4 a.m. CT.
"I'll use him off the bench if I have to, but we'll give him a day to get acclimated to what's going on," Gibson said.
Steve Gilbert is a reporter for MLB.com. Read his blog, Inside the D-backs, and follow him on Twitter @SteveGilbertMLB. This story was not subject to the approval of Major League Baseball or its clubs.